"When Vettel was released, there was already an agreement with Ricciardo"
The McLaren CEO says they did not look at the German because they had a flabbergasted Australian. He aspires to fight for the title in the near future.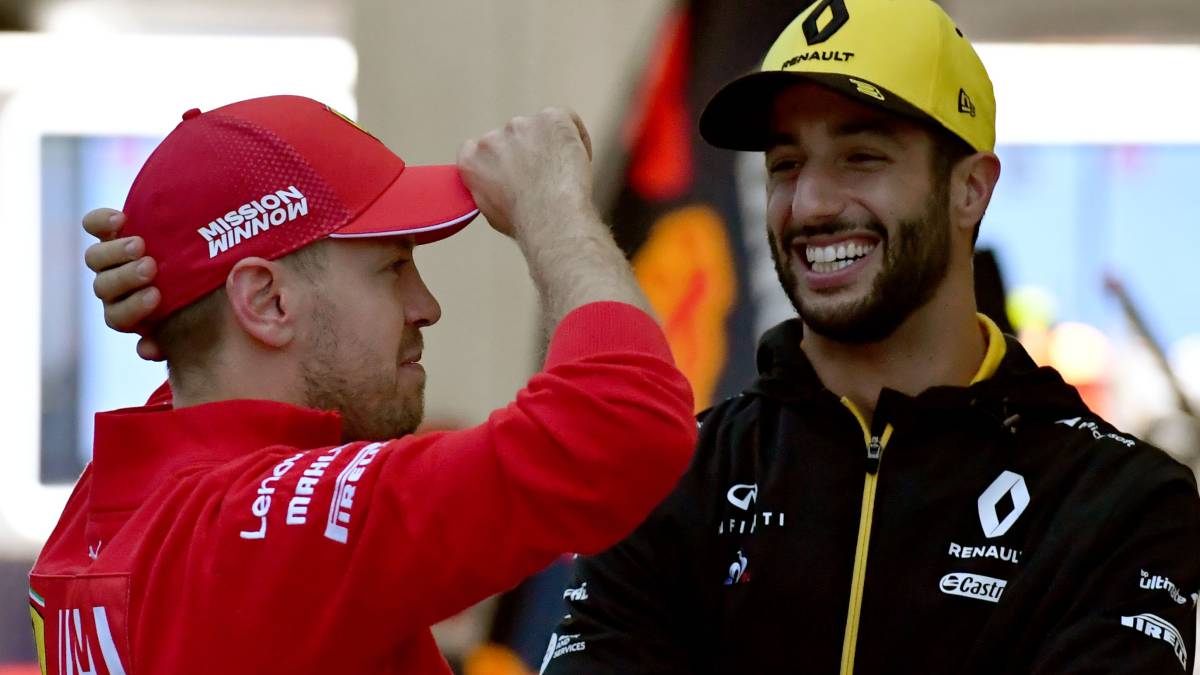 Next week the cars will be rolling in the Red Bull Ring, at last, seven months after the last Formula 1 Grand Prix. An endless but necessary wait. Zak Brown, the CEO of McLaren, is taking advantage of the week before the start of the World Cup to review everything that has happened in recent months through talks with various media. The other day it was with 'Sky Sports' and now with 'Auto Motor und Sport', where they ask him how quickly they decided on Ricciardo when Vettel was also free.
"When we discovered that Sebastian would be in the market, we had already reached a handshake with Daniel," responds the American. It was a matter of time, without more. They had an agreement with Ricciardo for a long time before knowing that Vettel would leave Ferrari, so they did not make even the attempt, to respect the pact with the Australian: "Sebastian is a true champion, but we had tried to bring Daniel two years ago years and even though it didn't work, it was still our first choice in case he got free. "
Furthermore, Brown is also not sure that if he had tried with the German, he would have wanted to negotiate with them. In fact, it is known that Seb is only looking for a winning team after his goodbye to Ferrari. "It's not that there was no confidence in Sebastian, but we also weren't sure if we could get him at all. What's more, there are still many rumors about his future. We have been in contact with Daniel for the past two years and when the opportunity came, we take advantage of it ", explains the head of Woking.
A promising future for McLaren
Brown also talks about the success of the negotiations on the budget limit, for which he made great force and with which he assures that "in the future we will have a sport in which more than half of the teams will compete on a budget Similary". "That promises more variety. There will be four or five teams that can win the World Cup, I can imagine a scenario like that of the IndyCar: the title always goes to a Penske, Andretti or Ganassi driver, but others can also win."
"I hope McLaren is one of the four or five teams that can win the title, but there will be eight or nine teams that can win a chaotic race with climate change or an initial accident," adds Zak regarding what is to come. , with a limit of 145 million dollars (132 euros) for 2021, 140 for 2022 and 135 for 2023 with which to expect "to close the gap with the three teams that spend the most." And they will do it with Ricciardo in their ranks, Vettel was not even contemplated.
Photos from as.com