According to what AS could know, the striker loaned in Levante by Real Madrid is a priority objective for the che. Contract ends in 2021.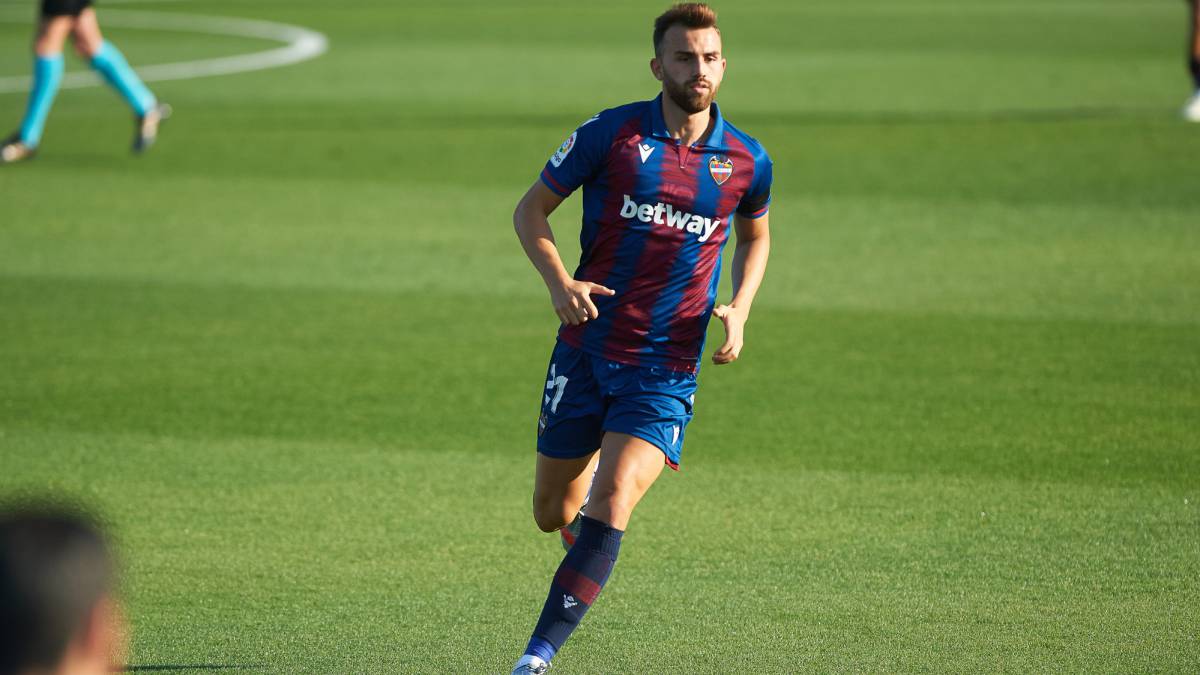 Valencia wants to sign Borja Mayoral. The Real Madrid striker, on loan from Levante, is one of the Che's priority objectives to reinforce his attack in the 2020-21 season, AS has learned. His good performance this season (seven goals in 29 games) has finished convincing Valencia.
The situation is conducive to thinking that this operation can be successful. Mayoral ends his contract in 2021, so Madrid must seek a definitive exit for him this summer after two consecutive years of assignment without a purchase option in Levante. This contractual situation, together with the crisis caused by the coronavirus, will mean that the price demanded by Madrid is not very high. Of course, it would include some formula to reserve an option for Parla in the future, since he is a player in whom they still have a lot of faith (he is only 23 years old) .
At the Bernabéu they already know the interest in their youth squad, because Valencia have contacted Madrid before sending their interest to the player himself. Relations between the two clubs are good and they know that there are many options to reach an understanding in this case.
In the white club they are very satisfied with the footballer in every way. The reports coming from Levante are unbeatable, both professionally and personally. He is a player who takes care of every detail off the field to polish his physical condition. In fact, the granotas will also fight to keep it, although they are aware that there are clubs that play European competitions that are knocking on the front door. In Madrid, in addition, they value that Borja has always gone hand in hand with the club. Raised in Valdebebas, his dream is still to succeed one day at the Bernabéu. Another factor for optimism when looking for a transfer that pleases all parties.
Villarreal
Valencia and Levante are not the only clubs in the Valencian Community that have called in recent months to be interested in Borja Mayoral. Villarreal also intends to take possession of the footballer. At the moment, the operation that has the most options to carry out is the one that would end with Borja in Valencia, although Castellón and Levante will also fight until the end ...
Photos from as.com