The reasons why Madrid sells Achraf to Inter
AS has been able to confirm the news advanced by Sky this Friday: the Moroccan is very close to being a new Inter player. These are the reasons.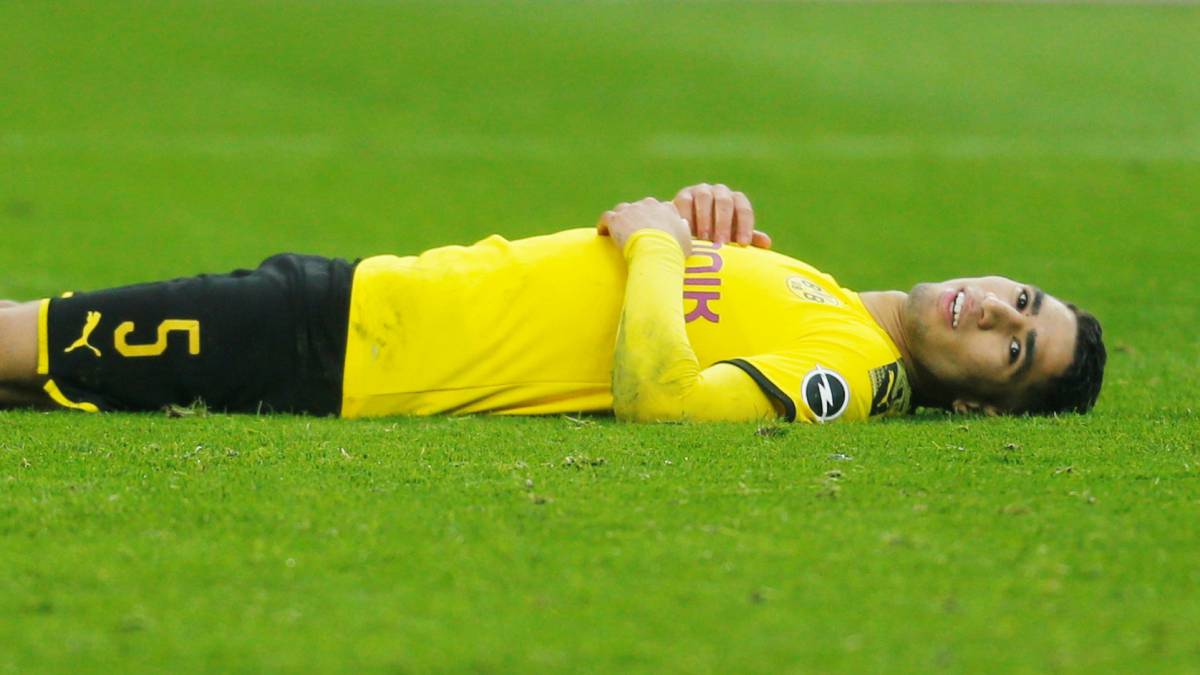 Achraf Hakimi (21 years old) is very close to closing his transfer to Inter Milan. AS has been able to confirm a news that was advanced by Sky Sports this Friday. The Italians, as AS advanced on June 16, are one of the three teams that have been trying to sign the Moroccan with the most insistence in recent weeks (along with Bayern and Manchester United). The total number of the transfer will be around 40 million fixed plus others in variables.
The operation is not yet closed, but it is very advanced, and it could be official in a matter of days, after Achraf plays his last official match with Borussia Dortmund this Saturday (against Hoffenheim at 15:30). It will be, with almost total security, his last meeting with the club where he has been on loan for the last two seasons. They have tried to retain him (they wanted to buy him or a new loan) but the strong competition from other greats in Europe made his continuity in Dortmund very improbable. The negotiations have given this Friday a definitive acceleration and at this moment all the parties assume that it will be closed. Inter would get ahead of Bayern in this way, who has been in constant talks with Madrid and the footballer in recent weeks to try to sign him.
There are several reasons why this situation has been reached. The first, and main one, is that the footballer told Real Madrid months ago that he was not willing to return to be Carvajal's substitute, aware that Spanish is non-negotiable for Zidane. The white club had him for the next season, but from that moment he resigned himself and began to listen to the offers of the clubs interested in him. There, three took the lead: Bayern, Inter and Manchester United.
On the player's side, Inter's choice has a clear culprit: Conte. The Italian coach guarantees him to be a starter, in a scheme of three centrals and two lanes that adjusts perfectly to his conditions. At 21 years old, Achraf considers that Inter's step is perfect. It is a large club, which fights for all titles and which would also allow it to take a new leap within a few years. In fact, neither Madrid nor Achraf rule out rejoining their paths in the future and this operation does not close that door. If Bayern had been his destination, that route would have ended.
Another important factor for all parties is the economic one. Inter's offer is for five seasons at a rate of almost five million net for each of them. A much higher amount than what he receives at Real Madrid. On the other hand, the white club needs to make cash after the crisis caused by the Covid-19. The Moroccan was far from being one of the candidates to be traded, but Madrid cannot afford to retain a player who does not want to stay and for whom many of the greats of Europe sigh. With all these ingredients Achraf's departure seemed inevitable. And, if nothing goes wrong, Inter has been the candidate that has fit the most for all parties.
Photos from as.com