The 'Baskonia character' returns
Ivanovic resurrected a soulless team, lost in the League and in Europe, and who did not even play the Cup. The beating by 22 points of Madrid was the turning point.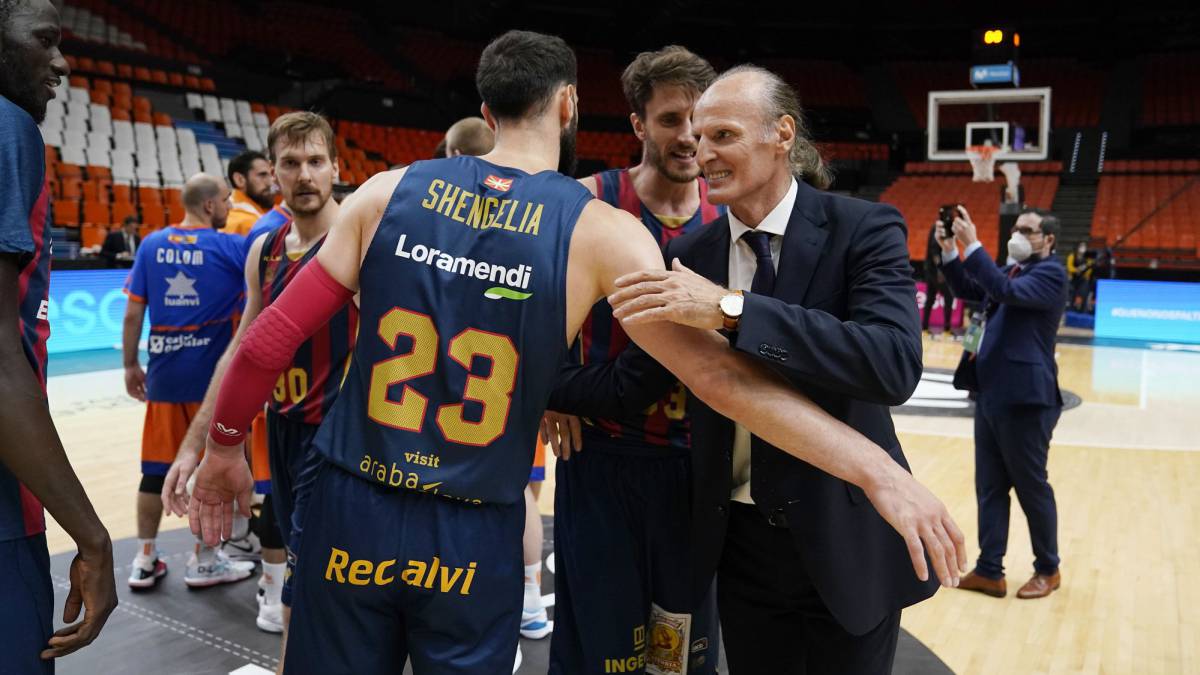 "Do you want to lose the game as you are playing?". The phrase, with bloodshot eyes, is from Ivanovic, in a time full of tension before Unicaja in La Fonteta. Then he dedicated a period of anger to Shengelia, the team leader and who could go to CSKA. This is Dusko, the technician who has most identified and best interpreted that famous Baskonia character that the Barça president, Querejeta, promotes so much. He turned to the Montenegrin for the third time to recover the essences of the entity.
Everything changed on December 20, in the anteroom of Christmas. The team hit rock bottom with Perasovic and there was no going back. The sensations were terrible. In the ACB they were sixth, with 7-6, tied with the eleventh. Things were also crooked in the Euroleague: on the 15th matchday, the people of Vitoria occupied 13th place, with a balance of 6-9. In general terms a 13-15 that did not give him even 50% of victories. Beyond the numbers, the technician's conviction was the progressive loss of identity of a distracted team and without the personality that made him be respected. A club like Baskonia couldn't afford to drop their arms and beat up against Maccabi (for 30 points), Panathinaikos (32), Efes (25), Valencia (28) and Madrid (22). This last was the drop that filled the glass: 55-77, in Euroleague. Pure impotence. Peras left and his second, Berrocal, took the reins while waiting for the desired one.
Josean Querejeta has always put the squeegee on the bench according to what Ivanovic represents. He had had little luck since his last departure from Buesa, as coach of Bosnia and in Panathinaikos, Buducnost, Khimki and Besiktas. A clause in this Turkish club allowed him to reach Vitoria midway through the season. He did not have time to get into the Cup, but he was reconnecting the team to life. He did not have to apply many changes, only in the emotional gear. They cut Stauskas, yes, one of those NBA products that have failed in Vitoria, such as Odom, Drobnjak, Orlando Johnson, Vujacic, Bargnani, Seraphin and Reggie Williams. The Barça squad had been under suspicion since its preparation but, in addition, the injuries of Vildoza, Granger and Garino, destabilized it even more. And in the middle of a pandemic, Christon panicked. Far from crying, Dusko was dedicated to sharpen Zoran Dragic, signed in January, recover Vildoza and Granger and reprint the Baskonia character. And he has done it.
Photos from as.com