Tavares dismisses the League with record: 43 valuation
Madrid says goodbye to the final phase with a victory against Zaragoza. The main ones played. For the first time since 2008, outside the semifinals. Tavares, 22 points, 14 rebounds and 4 blocks.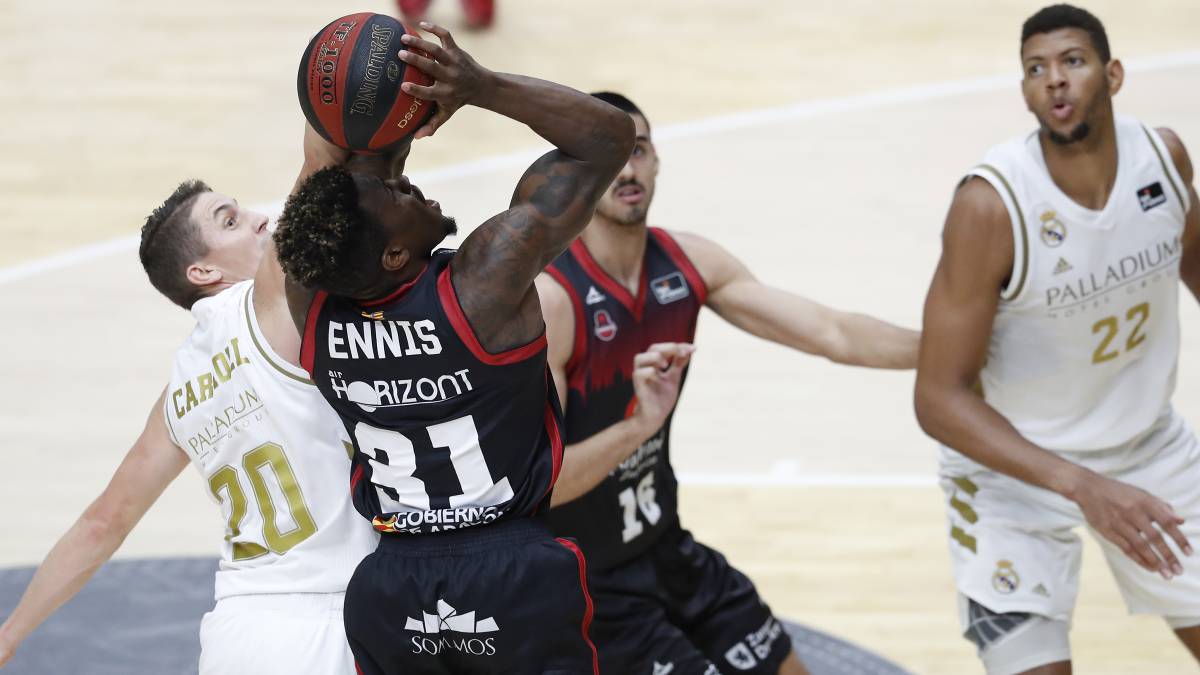 It was a game not to play it, but it had to be played. Madrid met their elimination after Valencia's victory against Granca and then jumped onto the field, something that had not happened before to a winning squad, used to depending on itself until the final honk. The novelty of the format has contributed to this unique fact. But there was no other: disappointment for the KO and to spend mourning on the La Fonteta track, against a Casademont Zaragoza in similar circumstances, although not so extreme. Those of Fisac already arrived with the digested elimination days before and much less afflicted, because, despite being third when the break came, they sensed a hard resumption by the losses of DJ Seeley, Jason Thompson and Fran Vázquez.
Throughout the Laso era, Madrid has had great successes, up to 19 titles, and notable setbacks, as when it fell in 2016 against Fenerbahçe in the Euroleague quarter without palliation, but with its standing fans applauding for everything it had given it his team. Or defeat in the 2017 League, also in Valencia. This time, however, neither the support of his fans nor the celebration of others, but he went in silence to ruminate on the hard outcome with victory in his pocket.
A professional triumph, in which Laso pulled all his principals to have a hard time. Campazzo, Llull, Thompkins and Tavares exceeded 20 minutes on the track (Juan Núñez did not enter the call and was left without his debut with just 16 years old). Much concentration of exit, self-esteem (7-0) and general dominance, with phases also of certain decay. Opposite, Generation Z of Zaragoza (in action Javi García, Krejci, Etxeguren, Urdiain and Pradilla), who in the absence of 5:40, with a triple from an outstanding Carlos Alocén, made himself available to fight the duel: 83- 77. He claimed his place in Madrid for the next campaign.
Tavares, the MVP in goodbye to the League, prevented it. The center wanted war, he already missed the semifinals: 20 points, 14 rebounds, 3 assists, 4 blocks and 43 valuation. This last piece of information is his personal record. Until next season with a monstrous statistic. The closing kicked Campazzo with a triple from about 20 meters after shooting in the last tenth from within his own line of three and hook. His farewell to Blanco and Deck's? In Madrid they hope no.
Photos from as.com