Setién-Arthur Summit before starting training
The coach wanted to know the mood of the Brazilian, who is about to seal his departure for Juve.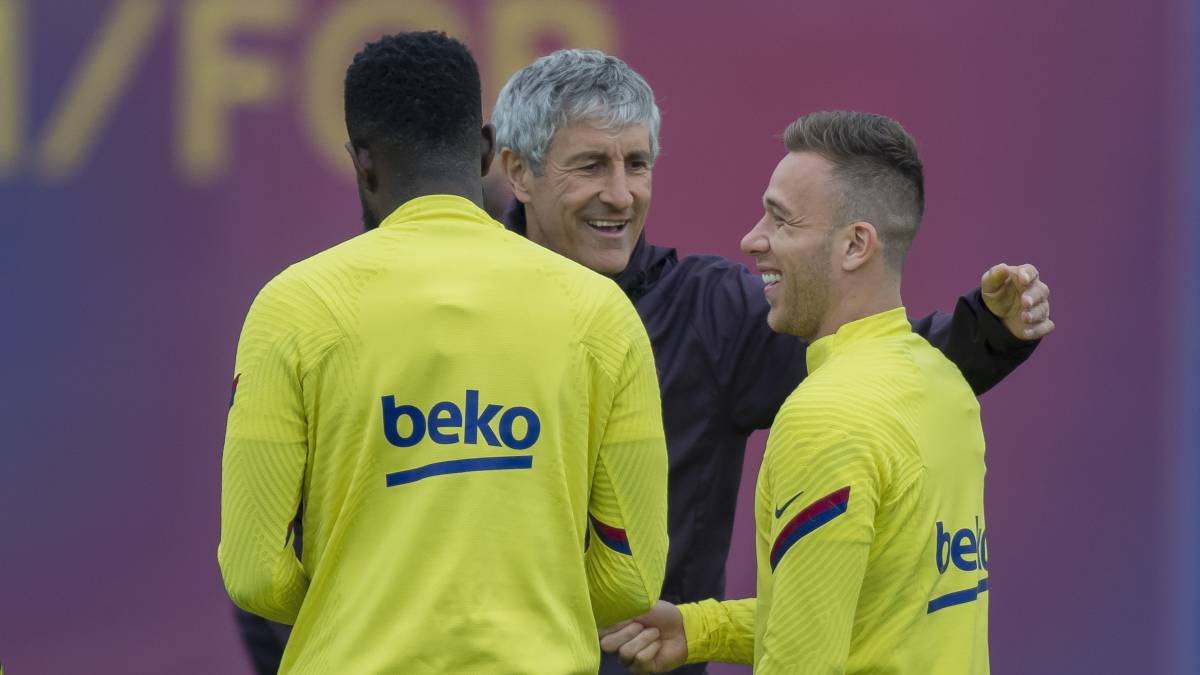 Quique Setién was bombarded during the press conference this Friday on Arthur's state of mind and on whether he will be prepared to play a game as momentous as against Celta this Saturday, especially considering that the player is about to close a agreement with Juventus Turin. Setien replied that he has full confidence in Arthur and that he hopes that he will continue concentrating despite all the noise that is revolving around him. In fact, he confirmed that the Brazilian would enter the call and travel to Vigo, despite the rumors that placed him this weekend in Turin to pass the medical check-up.
In any case, Setién wanted to personally verify his claims regarding Arthur at the press conference and subsequently met with him before starting training. For a few minutes, the coach spoke with the midfielder, especially to inquire about his state of mind. The player insisted that he is fully prepared to travel to Vigo, although acknowledging that his situation is not easy.
Y is that Setién will travel to Vigo with many casualties in the midfield (De Jong and Sergi Roberto, injured, and Sergio Busquets, penalized), so the presence of Arthur is almost indispensable, since the first team only has Rakitic available and Arturo Vidal. Although it is also true that the brilliant appearance of Riqui Puig in recent games has opened the doors of ownership wide open.
In the session this Friday, the absence of Sergi Roberto was confirmed, who continues to be upset due to a rib fissure, so Setién will only have fifteen first-team players available for the match against Celta. That means that it could take up to eight players from the subsidiary to complete the call for 23 footballers.
Photos from as.com