Salvation granota, baetic fiasco
Levante thrashed a Betis that only made up the score at the end. The verdiblancos started better but paid for their extreme defensive weakness.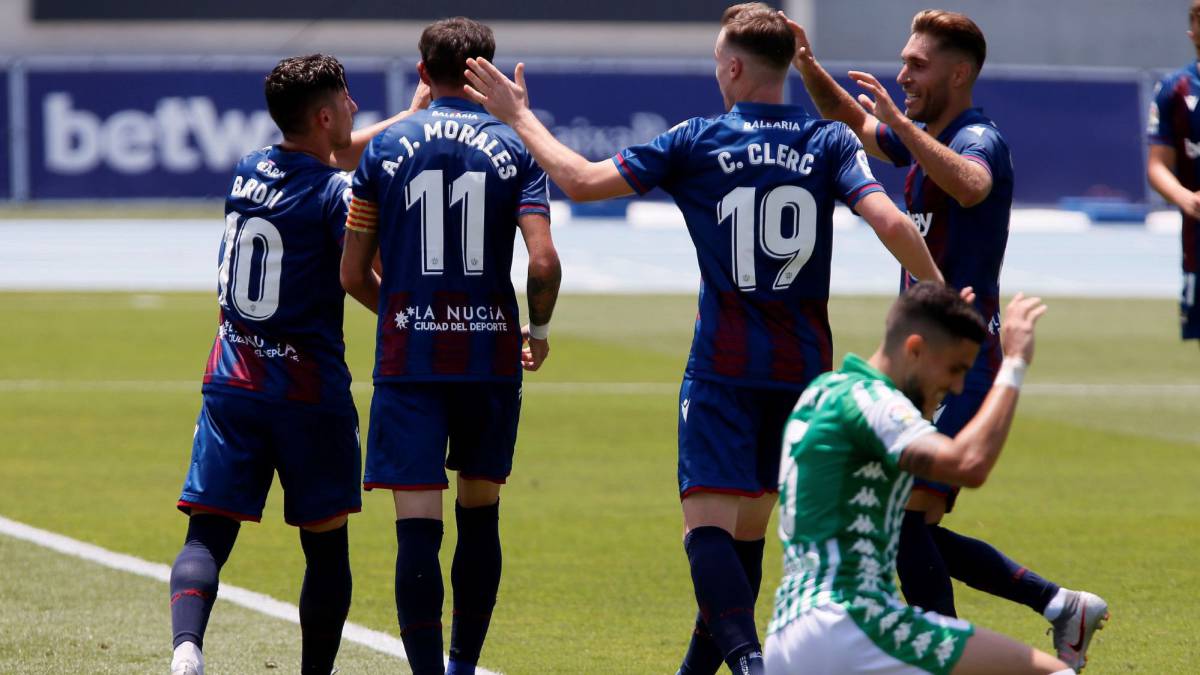 Levante beat Betis to virtually certify their permanence and perhaps dream of the noblest positions on the table and the Verdiblanco team returned to its harsh mediocre reality in Alexis' second game as coach, after replacing Rubi. The canary had premiered with a suffered victory against Espanyol but La Nucía, who knew the first Levante victory in three games, spoke clearly: this Betis of the millions is a true and complete fiasco.
And that this time the verdiblancos started much better, squaring up in the pressure and creating a danger to which Aitor, the goalkeeper who stops the most in the League, responded as usual. Fekir put the Basque keeper to the test in a cross ball and then Canales shot him in one of the first best verdiblancos quarter-hours in recent times, at least in attack. Because the usual thing happened to him back. It is very easy to mark Betis. They had already faked Bardhi and Campaña in two close shots that narrowly left so that Mayoral, who gave the table to Bartra, scored after one on one and so that the Macedonian virtuoso himself put a ball almost impossible to put ground from middle on the scoreboard (21 'and 35'). The three centrals of Alexis have not stopped the baetic hemorrhage either, that of the second team (so far) with the most goals scored in Primera.
52 so many already against the other two that he received against the counter in the second half, thrashed by Commander Morales, who again undressed the green and white defensive line, and by Rochina in a double-barreled shot. Betis proudly threw in the final stretch and managed to tighten the scoreboard in two relaxations of the granota defensive line, an unchecking with great control from Canales (again the best of his team and van ...) and a bit of a scoundrel of the ones Juanmi used to put in before his injury, and which he remembered once again by stealing Aitor's wallet, unable to catch a ball that was almost in his gloves. Some reaction but very late, which hardly served to make up the scoreboard. And in that, to make up things to make them seem something else, this Betis of recent times is a great expert.

Photos from as.com