Roig begins work on the 'Casal España Arena' pavilion
The Valencia Basket patron has visited the grounds where the new enclosure for 15,600 people that already has a name will be located.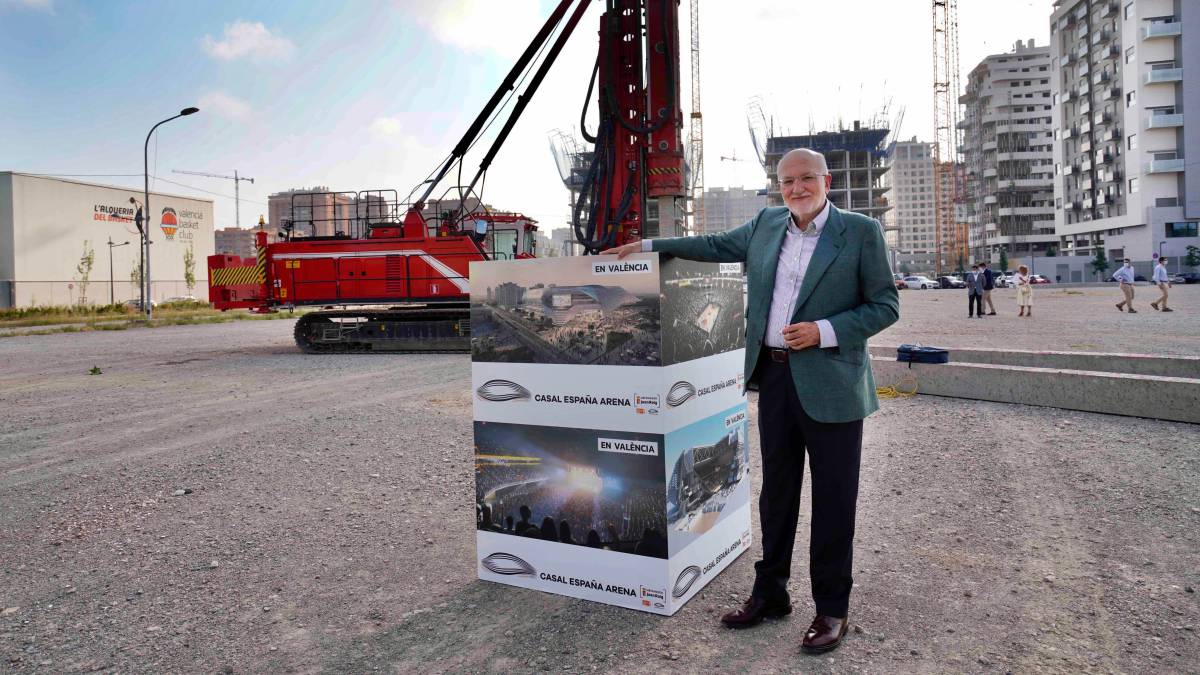 A few hours after the disappointment at the elimination in the Endesa League semifinals, at Valencia Basket they already have reason to dream again. The patron of the club, Juan Roig, this morning gave the starting gun to the works of the multipurpose pavilion of 15,600 spectators to be built together with L'Alqueria del Basket. In addition, the pavilion, which was colloquially called 'Valencia Arena', already has an official name: 'Casal España Arena'.
Juan Roig, who will finance the construction of the pavilion with his personal assets, explained that he is "very satisfied with the start of work on this project, and the speed of the management carried out by the Administration so that it may have been Because it will reactivate the economy of the city, at the same time that it will contribute to raising the notoriety and reputation of Valencia and the Valencian Community. When we started this entrepreneurial idea, we always knew that our initiative had to be, in addition to being sustainable, a joint project that bring value to all Valencians. Today, 'Casal Spain Arena' begins to become a reality. "
In addition, in a press release, the company Licampa, the company that will carry out the building, has explained the reasons why the pavilion will be called 'Casal Spain Arena'. "Casal, because it represents the essence of the activity of the neighborhoods of València, and this is what the Arena will represent, a meeting space where thousands of people will gather to enjoy sporting, cultural and entertainment events. Spain, because it will not only be for the city of València, but also for the Community and the rest of the country, whose name is included so that it has international significance, one of the objectives being to become a focus of tourist attraction that complements the extraordinary offer that exists in Valencia, in the Community and in Spain. And Arena, an international concept that includes covered venues, pavilions and stadiums, designed specifically for top-level sporting, musical or cultural events; and with great visibility and for a large number of viewers ", explains the note.
The 'Valencia Spain Arena' will be built on an area of 47,000 square meters of which 21,000 will be occupied by construction. The pavilion will be able to host up to 18,600 spectators, in concert mode. The cost of the project for this 2020 is 26 million euros of the total of the 220 million euros foreseen for the total financing of the project.
Photos from as.com