Pope Francis' emotional letter to Álex Zanardi
"In this painful moment, I am close to you. I pray for you and your family," can be read in the letter Bergoglio has dedicated to the F1 driver.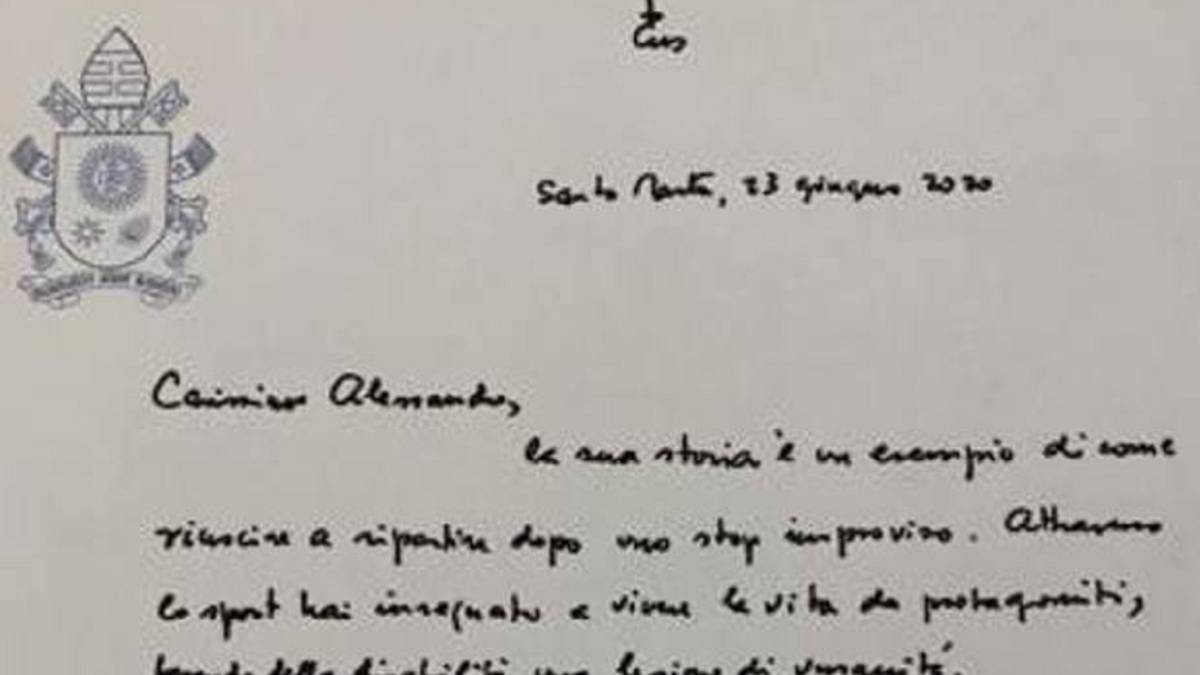 "The patient is still sedated and mechanically ventilated. Possible reductions in sedation, due to the evaluation of the neurological state, will be taken into account starting next week. The prognosis remains reserved." This is the last medical report that the 'Le Scotte' university hospital in Siena has provided on Alessandro Zanardi, who was admitted to the ICU of this clinic for five days after suffering a serious traffic accident while participating in the 'Obiettivo Tricolor' exhibition.
A priori, the neurological damage ruled out after an emergency neurosurgery that lasted four hours, Zanardi's physical condition has become an issue that has transcended to the Holy See. Pope Francis has written an emotional letter, through 'La Gazzetta Dello Sport', to the former Formula 1 driver to wish him a speedy recovery and to see him again soon as a world example of overcoming adversity, which joins the sensitive message that his son Niccolò has published this Wednesday in his account of 'Instagram': "I will not let go this hand. Come on, dad. Today is a small step forward" .
It should be remembered that after being in a coma for four days and losing both legs after being hit in a brutal collision at 330 km / h on the Lausitzring circuit 19 years ago, Alessandro found a new path in hand cycling that allowed him to get excited again. in life and climb, up to four times, to the first drawer of the podium in the London 2012 and Rio de Janeiro 2016 Paralympic Olympics.
Pope Francis' letter to Alessandro Zanardi
"Dear Alessandro. His story is an example of how to start again after a sudden stop. Through sport he taught us to live life as protagonists, making disability a lesson in humanity. Thank you for giving strength to those who had it. In this very painful moment, I am close to you. I pray for you and your family. May the Lord bless you and may our Lady protect you. Fraternally, Francis. "
Photos from as.com