Ponsarnau: "As has happened this season, a cross has come out"
Coach Taronja speaks at a press conference after Valencia's defeat against Baskonia in the semifinals of the Final Phase of ACB 2020.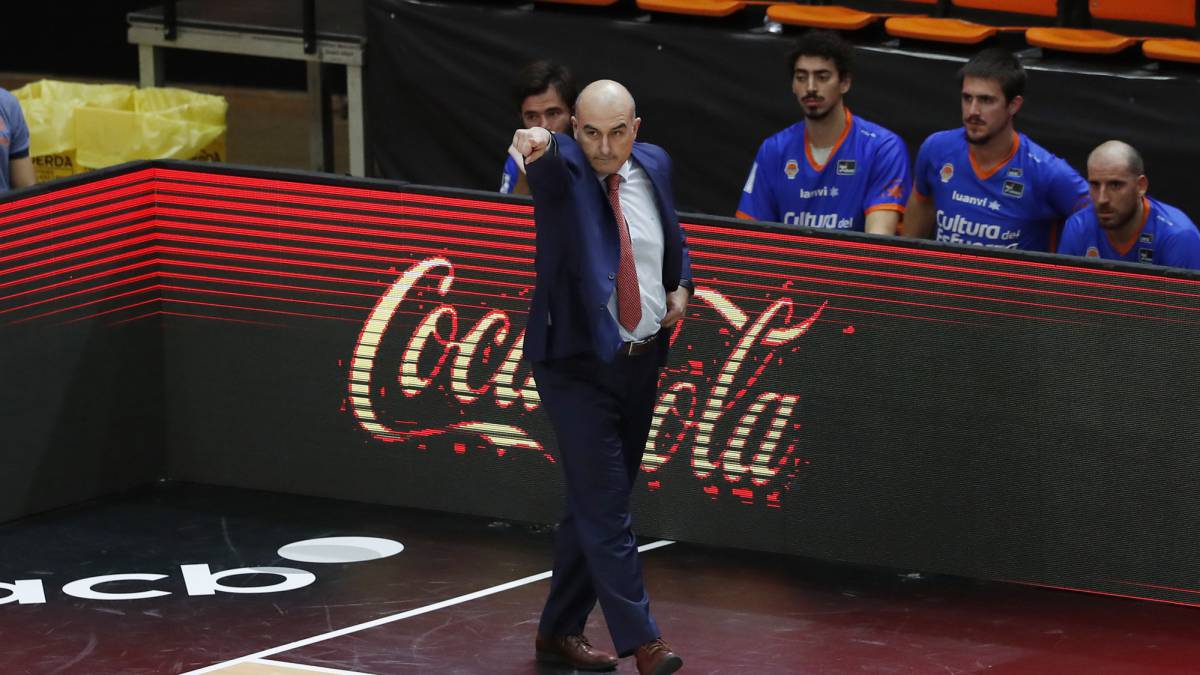 Valencia Basket coach JaumePonsarnau regretted that, as has happened to him other times this season, his team lost in a tight final and it was Baskonia that went on to the Endesa League final. "We shot at the last second to win, but since a lot has happened to us this season, Cruz has come out too many times," he said.
"I think the team has given the maximum," he said, and assured that "the match made by Valencia" is worthwhile "despite all the circumstances." The coach said that Louis Labeyrie's injury at the end of the second quarter "has been very decisive for what he supposed." "But above all, and we regret that, for what it has meant mentally because we have been more aware of whether or not he could play than other things," he added. "In the end, what we have lacked the most has been right because the team has had strength despite being undermined and in the push and pull they have had a basket of merit and ours have not entered," he said.
Regarding the season, he said that "the club has grown by the strongest Euroleague in history and has learned." "We have had doubts for a long time in the ACB for not knowing how to carry the two, but what has been learned will serve for future challenges," he added. "Valencia wants to play their best and has shown this season that they can play their best," he concluded.
Photos from as.com