Piqué regrets the cancellation of Davis: "See you in 2021"
Gerard Piqué published a message on social networks, with a statement calling the suspension of the 2020 Finals in Madrid a "great disappointment".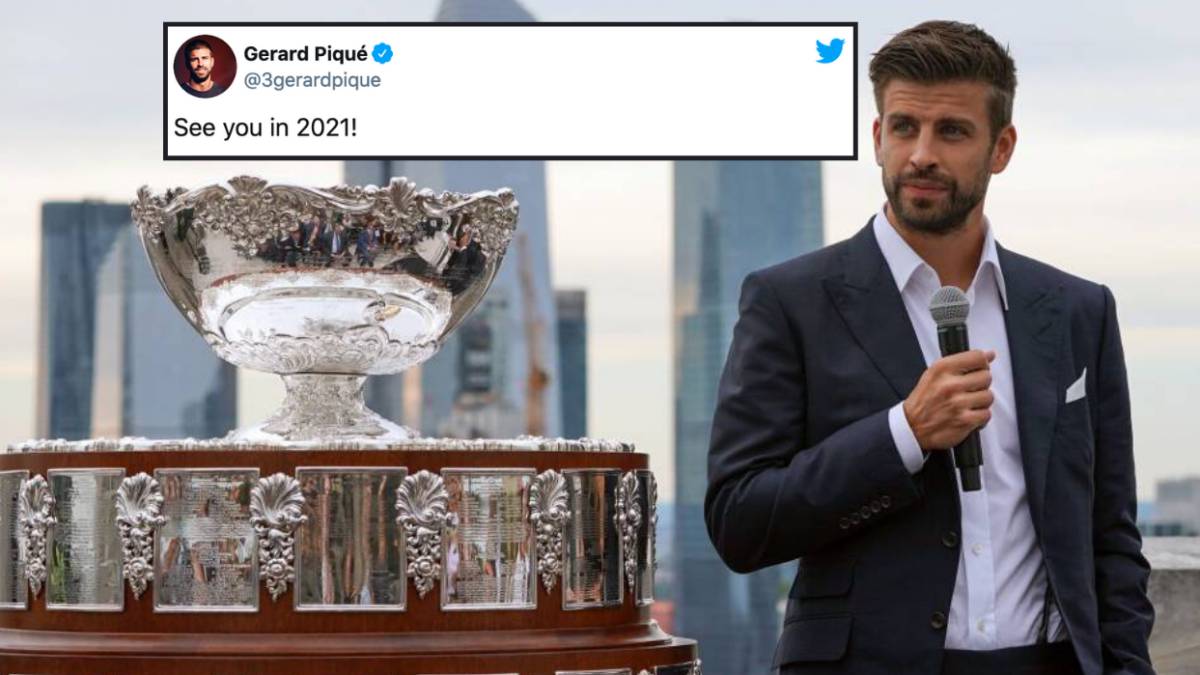 Gerard Piqué, president of the company Kosmos, promoter of the new Davis Cup Finals, in collaboration with the International Tennis Federation (ITF), regretted the cancellation due to the second edition coronavirus pandemic that was to take place between on November 23 and 29, 2020 at the Caja Mágica in Madrid. "See you in 2021", wrote the defender of Barcelona on social networks, along with a copy of the joint statement from both institutions about the end of an event whose next appointment will take place in the week of November 22-28, 2021.
"It is a great disappointment to all of us that the Davis Cup Finals are not held in 2020. We do not know how the situation will develop in each ranked nation, or whether the restrictions in Spain will remain relaxed enough. It is impossible to predict the a situation that will happen in November and guarantee the safety of those who travel to Madrid. This postponement has no long-term relationship with our collective ambitions for the Davis Cup. The ITF and Kosmos Tennis hope to offer an outstanding championship in 2021, when it is safe and feasible do it, "says Piqué in the brief.
The Catalan footballer, very fond of tennis and promoter of the format change of a centenary competition like Davis, fought for these Finals to see the light and have an impact on the world of racket. With some aspects to correct, such as timetables, the first edition was a success for him and his company after obtaining ITF approval in August 2018.
Photos from as.com