Peñarroya: "My players deserve to be in the semifinals"
The Burgos coach speaks after the victory. "We ran out of gas in the last 7 minutes," says Navarro, Andorra coach.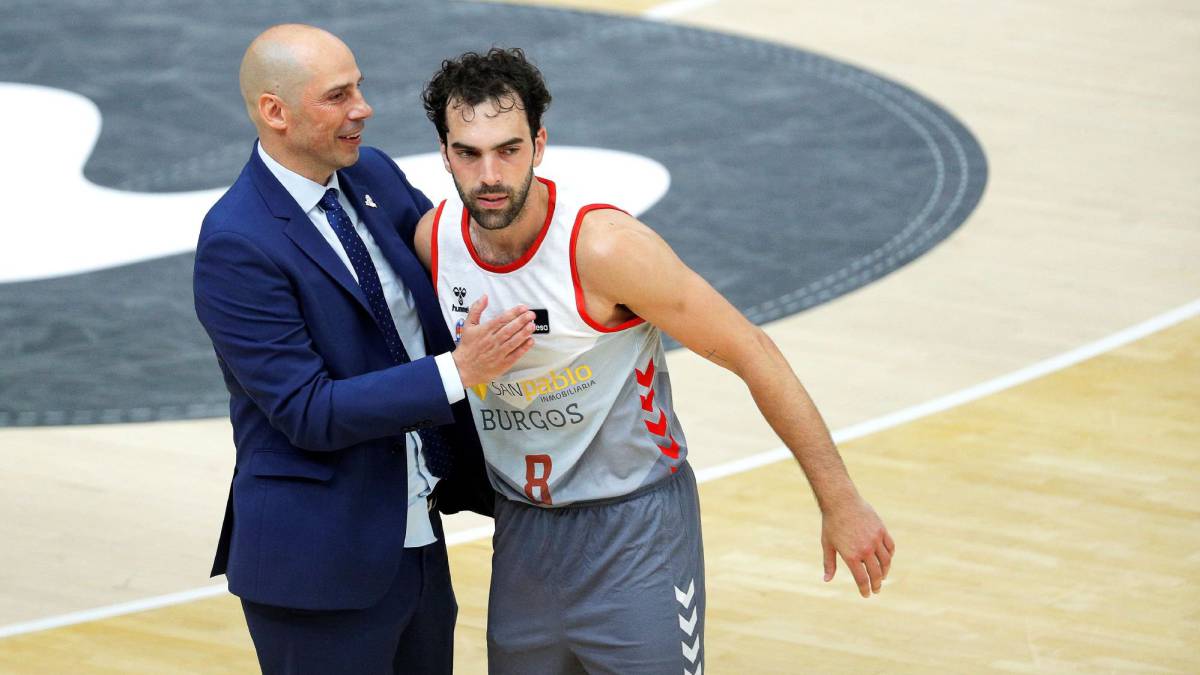 The Catalan coach of San Pablo Burgos, Joan Peñarroya, described his feelings in this way after losing by 16 points and reacting in the second half. "My team has shown faith and character. It has been a totally different two-sided game. Match:" First, MoraBanc unleashed us with its rhythm and energy, and then in the second half we went out on the track mentally with another predisposition. With the zonal defense 2-3 we managed to slow down his game. "
Comeback. "We have taken a step of maturity with respect to the Valencia match where they trace us to win. The match was complicated with the departure of Bruno Fitipaldo and we also had some player touched, but we have removed mental strength and we have solved it with this word: equipment".
Dragan Apic. "I am especially happy for the game he has made. He has been tremendous and has played with a lot of character and integrity. His game, in the second half, has allowed us to get hooked and achieve the comeback" .
Possible semifinals. "We have played very good basketball in this Final Phase. I am not objective, but I think my players deserve to play in the semifinals. If this has been our last game of the season, we will see great feelings and a team feeling. Put together a group where they all got along well to end up playing as a team. "
Ibon Navarro: "We have lacked gasoline in the last seven minutes"
The Basque coach of MoraBanc Andorra, Ibon Navarro, justified with exhaustion in the final minutes the defeat against San Pablo Burgos who tracked sixteen points to the Andorran team in the last stretch .
Defeat. "We have been short of gasoline in the last seven minutes. This lasts 40 minutes. We have dominated the game and the scoreboard for 38 minutes and then we have ended up giving in because we have lacked spark."
Party. "We have not made it easy for him. I am annoyed because the boys have made a tournament from less to more. We have had to make a great effort to arrive with options to win, but tiredness has been one of the reasons to suffer is defeat. A game we had controlled has escaped us. "
Absences from Diagne and Musli. "I am very proud of the attitude of my players. They have made a brutal Final Phase and also playing as a team and without giving up our style."
Photos from as.com