Paco López: "The day we achieve the objective, we will go for more"
The Levante coach does not want to hear about relaxation. "I take this opportunity to emphasize that we have not achieved anything yet," he added.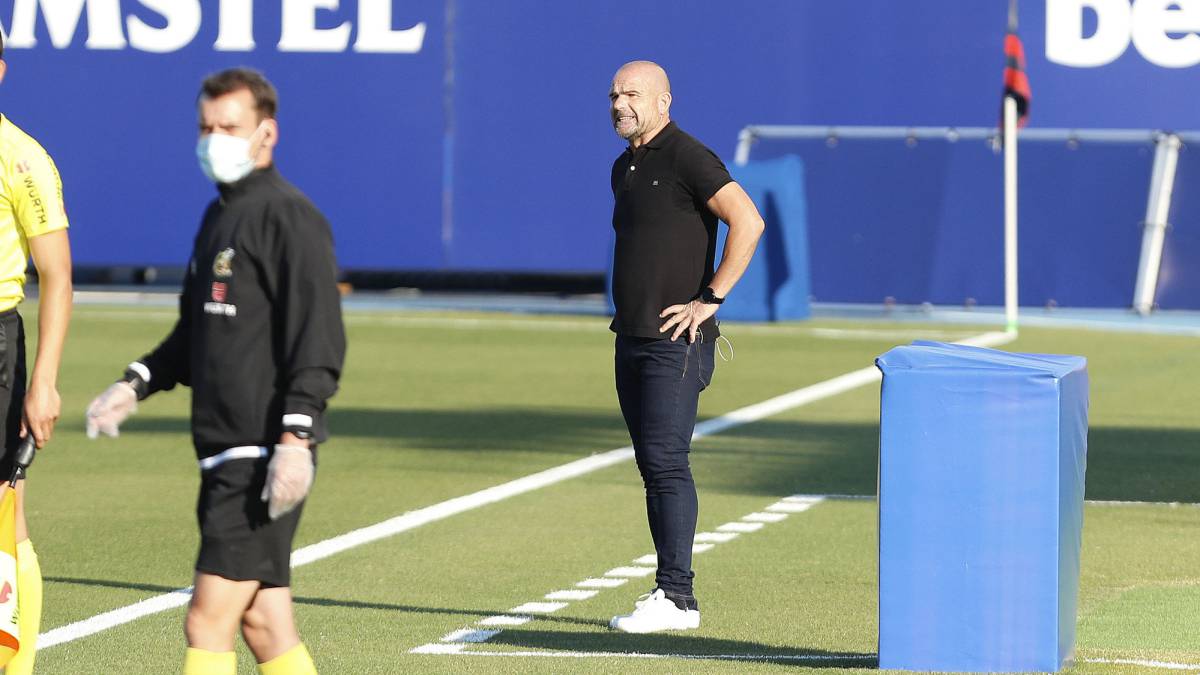 Message: "I want to congratulate our futsal team and send them a message of encouragement and, above all, that they continue to have that ambition. Hopefully we can see them in the final."
Melero: "Today he has trained normally. It is a coup and there is nothing else, but the day of Sevilla is coming and he received in the same area against Espanyol" .
Schedule: "It is what it is. Once things are done, if it were up to me I would change it. It is not the best way at this time, but it was something we already knew. If we wanted to finish LaLiga, we had to make an effort. Play 14:00 this month is not the best. We will try to do our best ".
Betis: "We could already see a change in the drawing, they played with three centrals. In the previous one, both Alexis and Merino said that they were a team used to playing with three centrals with Setién. Some changes we did see."
Campaign: "I can assure you that right now I am not thinking about whether we can have the Campaign or not. I am focused on day to day, winning every game. He is a very important player for us and, like anyone, he is human. Injury Campaña or nobody. In my head there is only the day to day. I take this opportunity to emphasize that we have not achieved anything yet. Before Valencia there was already talk of relaxation. If we had not won a game we would be talking about relegation. we have not achieved any objective. The day we have an objective, we will go for more ".
Competitive tension: "The tension is achieved in the day to day. Where is the objective? Let's go for it as soon as possible, and when we have it our idea is to keep adding points and see where the table leaves us and I don't understand the relaxation in today's soccer. We come from a training session today, it was short, intense, really. Everyone wants to play Sunday against Betis and that leaves me alone. All the players want to play. Only I see it Relaxation does not fit. "
High temperatures: "LaLiga is aware, if it were up to me it would play at a different time. That's it. We have to mentalize ourselves. We cannot insist on the complaint, it is for Betis and for us. If nothing has been said, that's it. I can't change it. Take it on and value the effort of the players. I congratulated all the players for the effort and we will do the same. Only the fact of playing with those temperatures is to appreciate the effort of the footballers ".
La Nucía: "We try to adapt. We have already played against Espanyol the same. It is a question of mentalization. When things are not in our hands, the head must be worked on becoming mentalized and trying to do things well" .
Laterals: "You know that I don't like to speak individually for the good and the bad. You have to understand the contexts, when these rotations are made it is not easy to play with these temperatures where we come from. The team needs everyone. We must take into account the level of the rival we have in front. Our game favored that Atlético condition us. We will always act what we consider to be the best for each game, based on many data and circumstances. We still have a lot left. "
Sergio León: "Speaking, discussing it with them. Sergio, in line with what I was saying before, it would also be unfair to value him only for the other day. He is in a process of improvement, he did a good job for the team. the team, whether he or anyone. Sergio is wanting and that is already very important. A player who came from a team like Betis knows perfectly well that the team is above the odds. The best partner that footballers have to achieve your goals is the team. "
New Betis: "Already from the beginning a change was seen in the formation, with three centrals. They maintain the two long lanes, with people inside with a lot of quality: Canales, Fekir, Guardado, Aleñá ... Notice the names that I have told you ".
Photos from as.com