Nikola Mirotic, chosen MVP of the Endesa League on his return to Spain
The Barcelona power forward has been awarded the Endesa League Most Valuable Player of the 2019/20 season.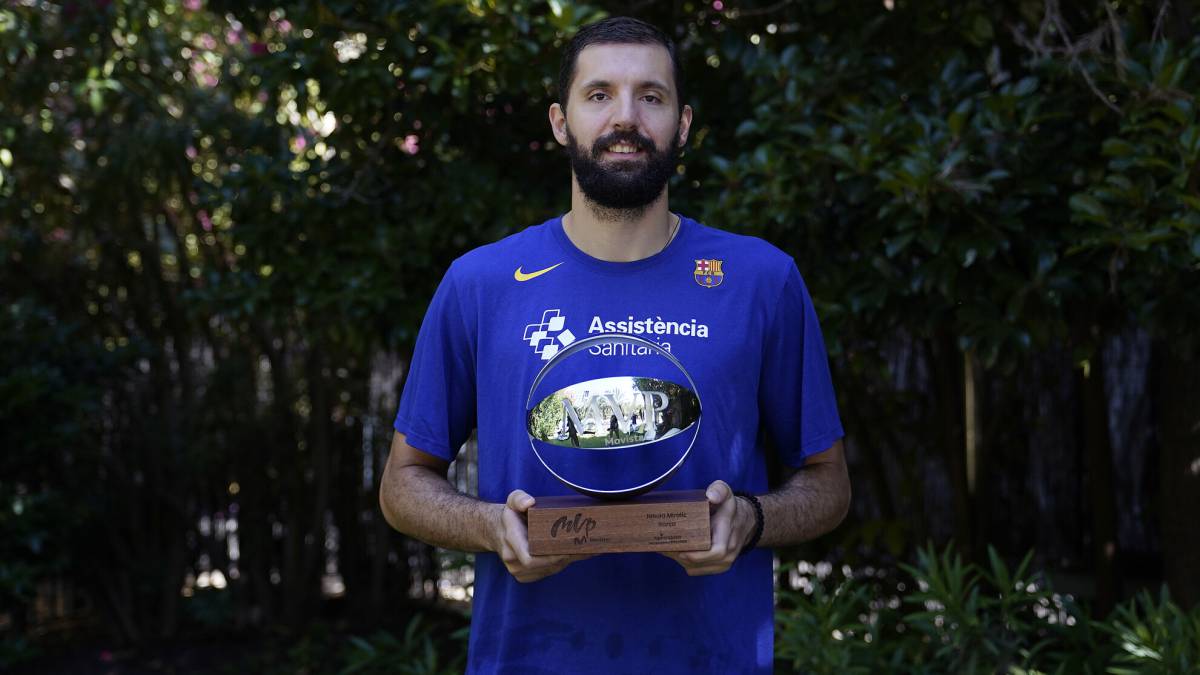 Nikola Mirotic has been awarded the Endesa League MVP award for his contribution during the regular phase of the 2019/20 season, interrupted in March and canceled before the ACB embarked on a new course to end the campaign with a Final Phase in Valencia.
The Montenegrin-born power forward with Spain returned to the Endesa League last summer from the NBA to Barça, the eternal rival of the club in which he had formed (Real Madrid), and has shown that his signing was one of the most valuable in recent years. Impressive averages of 19'5 points, 5'7 rebounds, 1'5 assists for 24 valuation have earned him this award, the most important at the individual level in this tournament.
It succeeds Nico Laprovittola, who won it last year as a Joventut player. It is not his first MVP, since he won it in 2012/13 when he was in Madrid.
"The MVP Movistar for me means a collective work of the team. This award goes to all my teammates who have helped me to be better every day. Each game has helped me to feel good. And of course to the coaching staff who have managed to put me in the best position that I feel effective. And also for all those who support us, the fans. Let it be just a start and we can give you a new joy at the end of the season, "said Mirotic. The player has collected the trophy at his team's concentration hotel and his teammates have celebrated by jumping with him into the complex's pool. After that, on his Twitter account he added the following: "I decided to go one step further in my career and I found this great institution and great family. Successes are not possible without you: thank you, colleagues and coaches, the club and you, to all Barça fans. "
Mirotic was imposed in the final vote on Facu Campazzo, who only had the highest score of the popular vote and not the press, players and coaches. Mirotic, with 90 points, has surpassed the Argentinean, with 60, and Shermadini and Shengelia, with 25.
Photos from as.com