Mirotic: "In the regular phase Burgos complicated things for us"
Barça won at the Coliseum in Burgos with two final free kicks made by power forward Nikola Mirotic, who scored 29 points.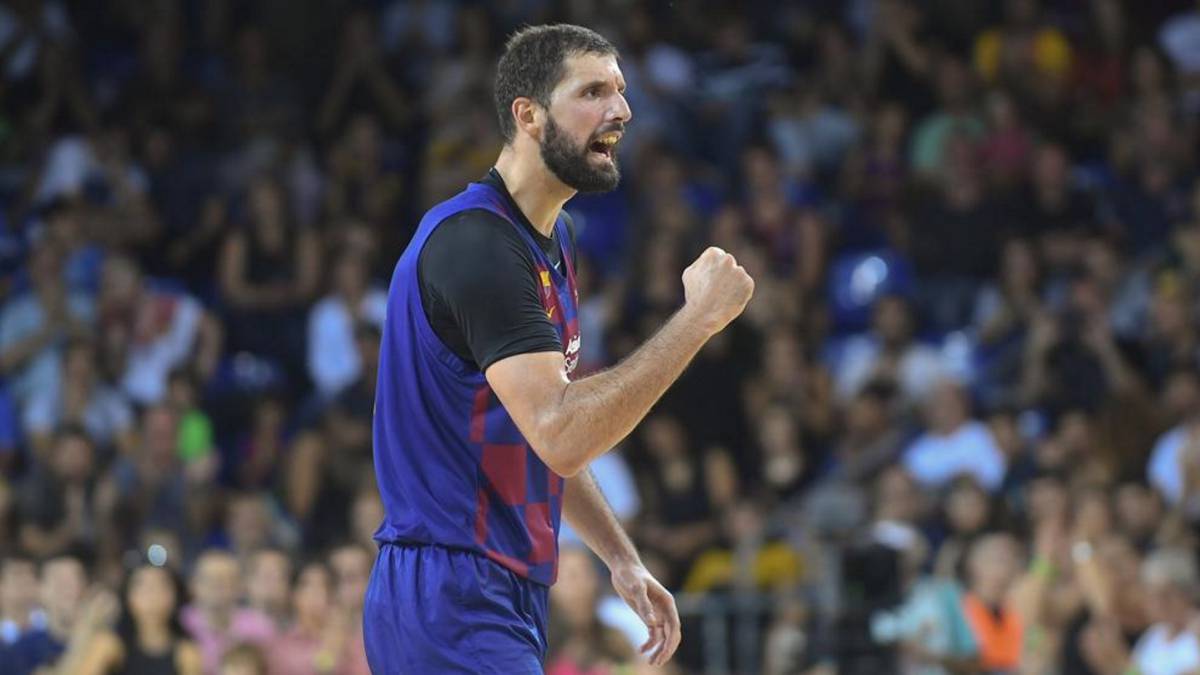 "Today I was thrown into the pool and I hope we can return to it to celebrate the title", this was how Nikola Mirotic joked good morning after his teammates threw him into the hotel pool when he learned that he had been chosen League MVP Endesa 2019-20. "The truth is that I was surprised when I came downstairs and they told me this and I was happy for the day, but the best thing was seeing the faces of joy from all my colleagues; that was the best thing for me," he acknowledged. .
But he immediately went on to analyze the semifinal of Barça tomorrow against San Pablo Burgos, explaining that "it was no surprise to me that they are in the semifinal because this season we suffered a lot to beat them there after a very difficult game (80- 82 with two final free throws converted by him) .
He stated that "they arrive at a good time, with a lot of confidence and they are making history in their own club. I don't think they will go out to play with pressure, since the pressure will be on our side. Still, we faced the game with a lot of confidence and now we must prepare well and go out to win. "
Most questions have focused on his MVP although he has avoided talking about the individual event because "this award has been possible thanks to the work of the team, my teammates and the entire coaching staff. We must remember that we were first in the phase regular and all that counts too. We are here to fight for the league and my title is also good for the image of my club. "
"I already said in my presentation that having come to Barça was a step forward in my career and being able to live these moments, being two games away from a title, is worth it. I am eager and I only have in mind the game of Burgos of tomorrow ", he has indicated. He stressed that "I have come here to win collective titles and not to demonstrate anything to anyone. I have come to play basketball and to achieve the maximum possible titles" .
Referring to his time in the NBA and on his return to Europe, he recalled that "I was also close to winning a ring in the NBA and now this is a new process for both me and the team in a season that has been quite good. Despite having so many injuries, we are where we want to be and we have made a good preparation to get to this position ".
"Winning the MVP has been a pleasure to be able to live this moment. That before I would have won it Juan Carlos Navarro for Barça makes this a privilege for me to be part of this club history", he has concluded.
Photos from as.com