Miguel, the 'boy' of Zidane
The youthful Miguel Gutiérrez debuts in an official call from Madrid for the loss of Mendy in Cornellà. He is the most promising left-handed winger in Europe.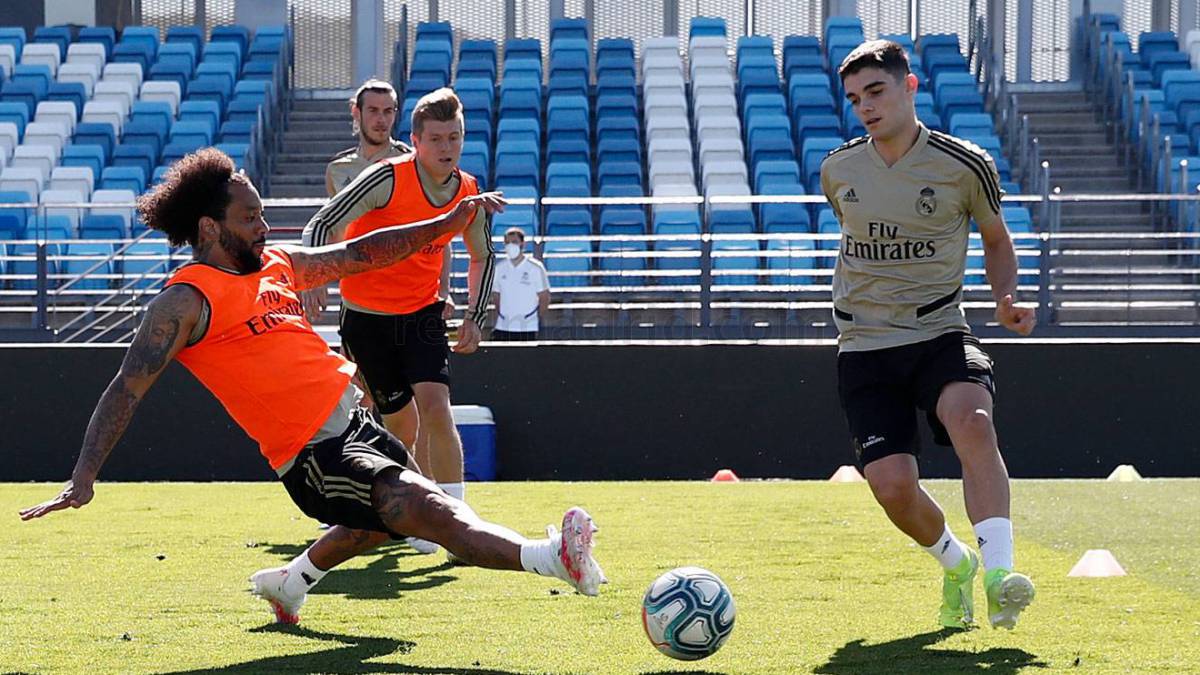 Zidane does not look at the identity card. The Madrid coach has made the youth Miguel Gutiérrez the first of the white youth squads born in the 21st century to enter an official squad for Real Madrid by including him in the list of 23 players that will take him to Cornellà-El Prat. The left-handed winger, just 18 years old, is the third in the Spanish U19 and the most promising in Europe. A footballer who likes the French coach a lot, to the point that he is the second footballer from La Fábrica who called the Marseillaise (along with Javi Hernández) for the first team training sessions after the return of the break by the Covid-19 and the second youngest, after Brazilian Reinier. The club is also passionate about Miguel, so much that he shielded him until 2024.
Gutiérrez will be on the bench against Espanyol due to the loss of Mendy, punished for accumulating yellows. Theoretically he will be the substitute for Marcelo, although the most experienced Javi Hernández (21 years old) could play as a left back (actually he is central) in case of need. This has been done repeatedly this campaign when Raúl asked him to do so at Castilla. Whether it is the second or the third in Zizou's mind, for Gutiérrez it is an accolade in his incipient but successful career. He already gave him the first push last summer, when he made his debut in an unofficial match in the friendly against Fenerbahçe in the Audi Cup. At that time, Miguel was still 17 years old. The youngest boy to play for Zizou and symbol of Madrid's Gen Z. Public support for a player who in the past rejected dizzying offers from the Premier to grow in Madrid.
Also with Raúl in Juvenil
This three from Madrid has been giving something to talk about in Valdebebas for some time. Footballer with a great presence in the game of his teams despite being a winger, born leader and student of Sciences of Physical Activity and Sport (popularly known as INEF), is so young that he has just taken out his driving license but the season He is counted as one of Castilla 2020-21's key youth squads. Right now it is on all fronts. This same week he was also included in the youth group that Raúl will have for the return to the Youth League on August 16. Last season, Miguel only had one week of vacation because he participated in the U19 European Championship. Now a busier summer awaits you still ...
Photos from as.com