Mercedes revolutionizes its image against racism
The silver arrows will sport a black car throughout the season as "a sign of commitment to fighting discrimination."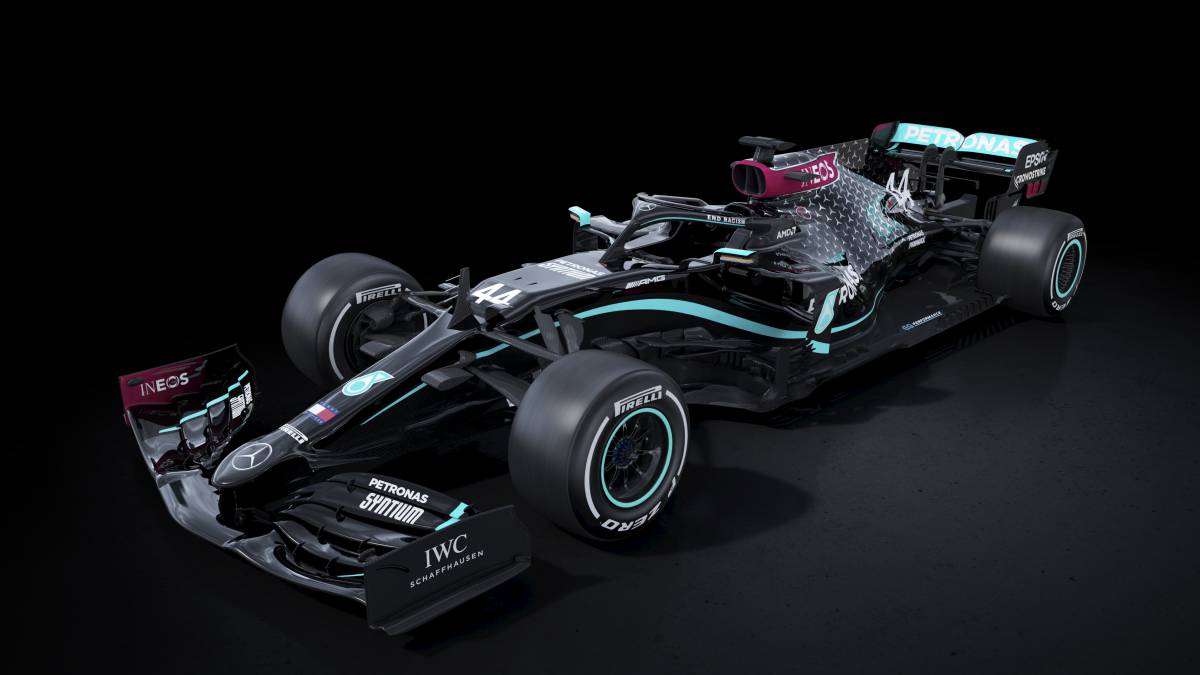 From feeling lonely to having revolutionized the stars of the Great Circus ... and also that of his team. Lewis Hamilton raised his voice against racism after the death of George Floyd in the United States and the British's message has been so recognized that after the campaign launched by the World Cup under the motto of #WeRaceAsOne to combat global inequality, the next movement has come from Mercedes. In the midst of all the global protests that have been generated in support of 'Black Lives Matter', those of Brackley have completely revolutionized their image to give even more visibility to a fight that "has no place in our society, our sport or our team ".
So bluntly condemned Toto Wolff, head of Mercedes, inequality and insisted that "having the correct beliefs and mentality is not enough if you remain silent." So they have decided to raise their voices. How? Turning the silver arrows into a completely black car that will only keep the green lines of its main sponsor, Petronas, from its previous image: "We want to use our voice to defend respect and equality, that's why we will be in black throughout the season , as a sign of commitment to greater diversity within our team and our sport. "
Currently, the German team only gathers in its ranks 3% of workers belonging to minority groups and 12% of women, which shows that they need to move towards a renewed approach with which to offer opportunities based on a program of Diversity and inclusion that they hope to make a reality before the end of this season: "We intend to attract the best talents from the widest possible range of backgrounds and create pathways with which they can reach our sport, in order to build a stronger and more diverse team in the future ".
But everything will not end there. In addition to the new image and a hopeful project, the line that Mercedes has established for the near future will make Hamilton and Bottas also compete with black overalls during a season where both will adapt their helmet designs to the new colors. "We want to build a legacy that goes beyond sport," said Lewis, hoping that his initiative will serve as an example to also achieve a victory off the road: "If we can be the leaders and we can begin to build more diversity within our own business, it will send such a strong message and give others the confidence to start a dialogue on how they can implement change. "
Photos from as.com