McLaren accepts Sainz's request after signing for Ferrari
"We will be an open book with Carlos," says Zak Brown. The man from Madrid claimed to continue collaborating in the development of the MCL35.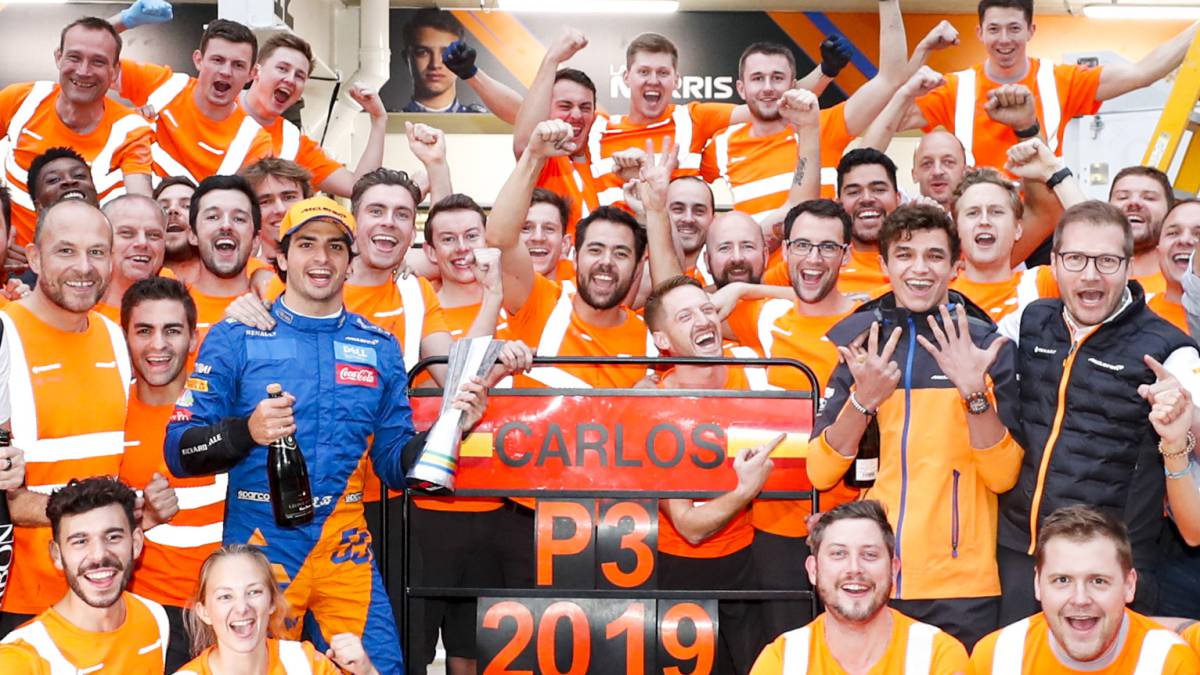 "I asked them to continue evolving the car. I am going to abide by my contract to the letter and if they want me to help them, I will be there." This was the demand that Carlos Sainz made to McLaren after announcing last May 14 that next year he will change the papapa orange for the red Ferrari.
A transfer, that without the coronavirus pandemic, could have generated some tension in the British garage, since the teams, as a general rule, are usually quite reluctant to share much information with the pilots who will leave their structure at the end of that season, in an attempt to safeguard the secrets of his new machine.
But the economic crisis that is causing the COVID-19 worldwide and the approval of certain measures to mitigate its effect in the 'Great Circus', such as the use of the current car also in 2021, has caused the top leaders of McLaren to have I decided to accept, after analyzing the pros and cons of this petition to the south-east of Great Britain, Sainz's demand and let him be part of the development of the MCL35.
"We will compete together in 2020, we want to succeed together this year. He is a professional and we are professionals. I think that if you start to hide information, it is difficult to have a successful 2020, so we must focus on 2020, seek maximum performance and, for this, I consider that withholding information is not productive.Our 2021 car will be like 2020. Maybe if the 2021 car had been a new car, we would be in an uncomfortable situation to share information about the future car. year will be effectively the same Formula 1 as this one. So I'm not worried about telling Carlos anything. We will be an open book, "says Brown.
The former American driver highlights in Sky Sports the excellent relationship that they have with the Spaniard, as well as he welcomes the way they have managed their change to the Cavallino Rampante: "Fortunately we have an excellent relationship with Carlos. We were very transparent with each other another one during the winter, between seasons. He is a professional, he has done a great job for us, his family are friends of ours. In our garage there is a lot of harmony, and I think Carlos and Lando are very competitive with each other, but they respect each other a lot. I am very proud of how we have managed it. I think we have become a team that the drivers like to belong to. I like to think that we have created an environment where the drivers like to come and drive for McLaren. "
Photos from as.com