Mata, my name is Jaime Mata
The Getafe striker liquidates Real with two goals. The 1-0 was not a penalty and the VAR rescued the 1-1 of the Real.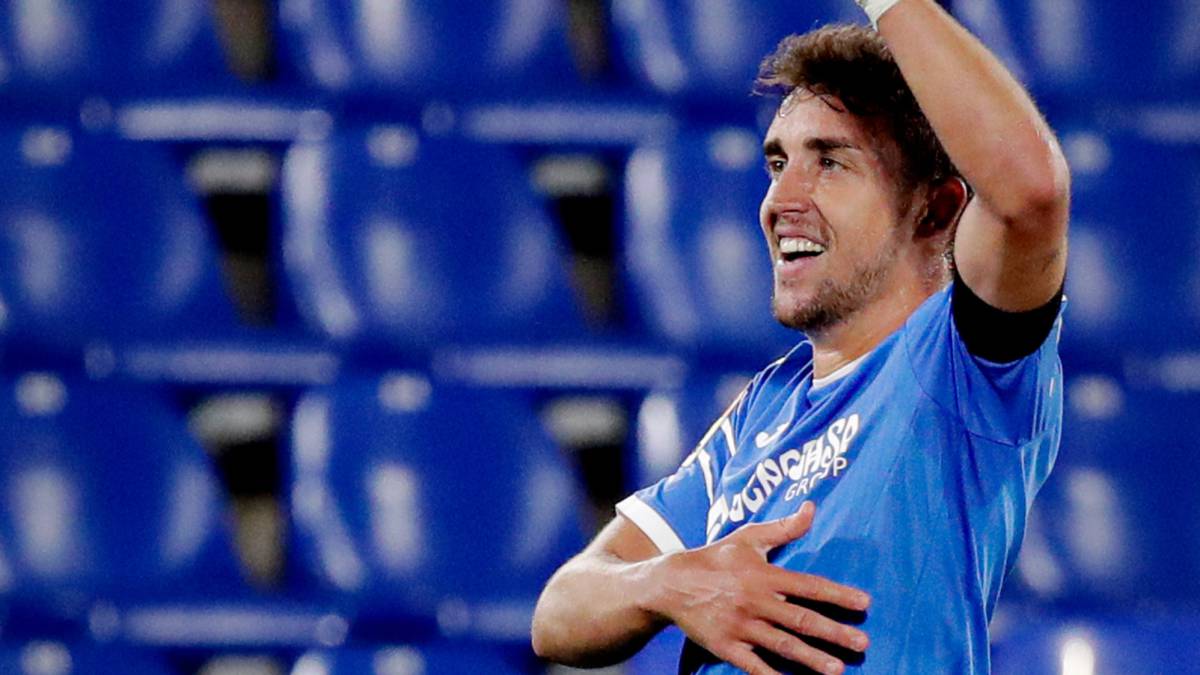 Mata, my name is Jaime Mata. James (for Bond) is Jaime as Jaime is James, stand on the edge of the Canal. And the one from Getafe takes a piece into account, as Agent 007 fictitiously does. Yesterday he did two to Real Sociedad, he solves the doubt of which of the two is more favorite to enter Europe next season. Getafe gets five points already from the people of Donostia.
A boarding school of Oyarzabal in the area in the 6th minute, aborted by Olivera and with an undisguised pool from Donostiarra, was the greeting of the party. A jump with Zaldua, elbows through, cost Hugo Duro the card, surprise in Bordalás' eleven, sitting Captain Molina. The battle had not started but the smell of gunpowder was smelled. Five minutes later, Le Normand brought down Hugo Duro. The battle had begun. Penalty. Mata's goal. It was not a penalty no matter what they say from the VAR. The war continued. Even taking advantage of the incident, from Donosti, still with the charcoal of anger at the arbitration suffered against Real Madrid, they doubted from the official website of the club if the action was worthy of a penalty.
If we draw only the danger zones from the first half, we draw a clear conclusion: Real suffered more, Getafe was closer to the goal. It can be said that the moment in which the Royal felt most comfortable throughout the first part was the hydration pause.
Getafe and Real Sociedad crossed paths at the Coliseum with the objective set in a common destiny: to endure from here to the end in Europa League positions.
When the Real left the laments and began to play, which he knows how to do best, he took greater control of the game. He generated a game, which is easier for him than Getafe, and he even scored 1-1 in the 55th minute, a bit from Januzaj that the lineman and the referee canceled at the beginning because they understood that he was offside but with the right criteria were granted from the VAR using the squad and bevel.
It was a game and fortunately it seemed that both teams wanted to give themselves up. Little or no hesitation. Many or all intentions. Carousel of changes in both teams. But in soccer there are things that do not change, and soccer is smart. Molina who had gone out to the field just a little while ago, took a quick throw-in, caught the Real defense down from babia and Mata made it 2-1.
Photos from as.com