"Would Marquez have renewed with Honda until 2024 if he had known about Pol's signing?"
Matt Birt, a MotoGP.com commentator, discusses Polyccio's possible arrival at the golden wing factory and his hypothetical relationship with Marc Márquez.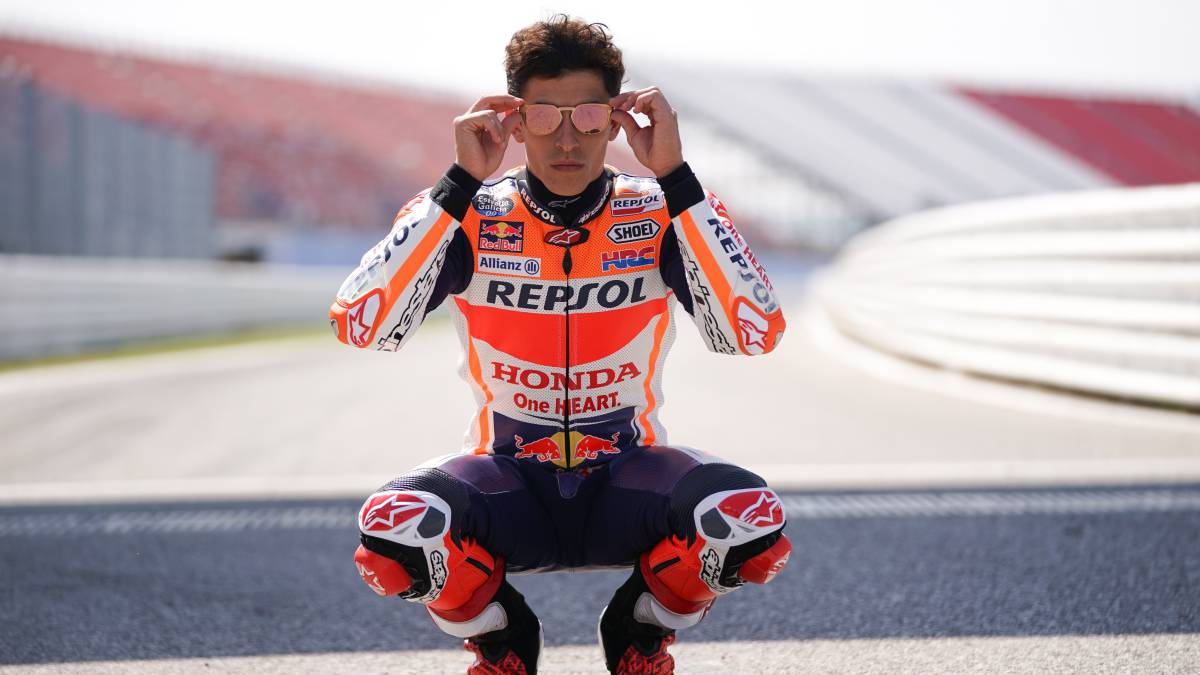 17ºC minimum and 30ºC maximum. This is the weather forecast that AEMET predicts this Tuesday for Jerez de la Frontera, a city that will host the start of the 2020 MotoGP World Championship in 23 days with a double of races (July 19-26), something unheard of in the history of the competition. Just as unusual is the effervescence that has been registering the transfer market of the queen class for three weeks due to the heat wave 'Polyccio'.
The future of Pol Espargaró is one of the great topics of current interest in the highest category of motorcycling after the publication of information in early June that placed Granollers as the new partner of Marc Márquez at the Respol Honda for the next season and announce this Thursday KTM that will not be part of its driver lineup in 2021.
Asked about the second bombing that the golden wing factory could give this year after renewing Marc to 2024, Matt Birt, a MotoGP.com commentator, assures that it would be a brave move by Alberto Puig and the senior management of HRC who can tease the eight-time champion: "Marc is not afraid of any man, so he certainly will not be afraid of Pol. But a big question is: would Marc have been so eager to commit to an unprecedented four-year contract in February if he had known then what Do you know now? It is certainly a brave move on the part of Puig and HRC's top management that could make the golden goose uncomfortable. It could be a controversial but cunning decision by Honda. MotoGP is a results-oriented business and looking at it purely from a sporting point of view, HRC needs a strong partner for the eight-time champion. Marc has become a winning machine on his own, and does the hard work of being the pilot Honda's number one sounds as easy as taking candy from a baby. History has shown that Honda needs someone else to come and bear the brunt of bearing team and constructor glory, as well as ensuring individual success. "
Birt also recalls that in racing there is little room for feelings and raises the option of Honda competing with four official motorcycles in 2021 to minimize the effect of this action on the LCR Honda: "It may seem extremely hard for young Marquez But in racing there is little room for feelings.If hearts ruled heads, Valentino Rossi would not be replaced by Fabio Quartararo at Yamaha and Danilo Petrucci would not be looking for a job after losing his Ducati seat to Jack Miller. I am intrigued to see what happens now with Cal Crutchlow and Takaaki Nakagami. Honda will soften the blow to Alex by offering him a RC213V with factory stock in LCR. Crutchlow will only stay on the same technical terms and will not accept inferior racing team to a teammate. relatively inexperienced team. Will HRC commit to competing with four factory bikes in a time of economic crisis from VOC ID-19? I don't think Pol suddenly becomes a rival to Marquez and becomes an icon of the Repsol Honda, but I've seen him fight with blood, sweat and tears to get this opportunity and that's why he deserves the chance to live his dream of childhood. Whatever happens, the future is bright, the future is orange for Pol. "
Photos from as.com