Lorenzo: "If they call me to win another World Cup, I will listen"
"There would only be two options, Yamaha, which more or less have their pilots, and Ducati," says the Balearic who is currently a tester for the brand of tuning forks.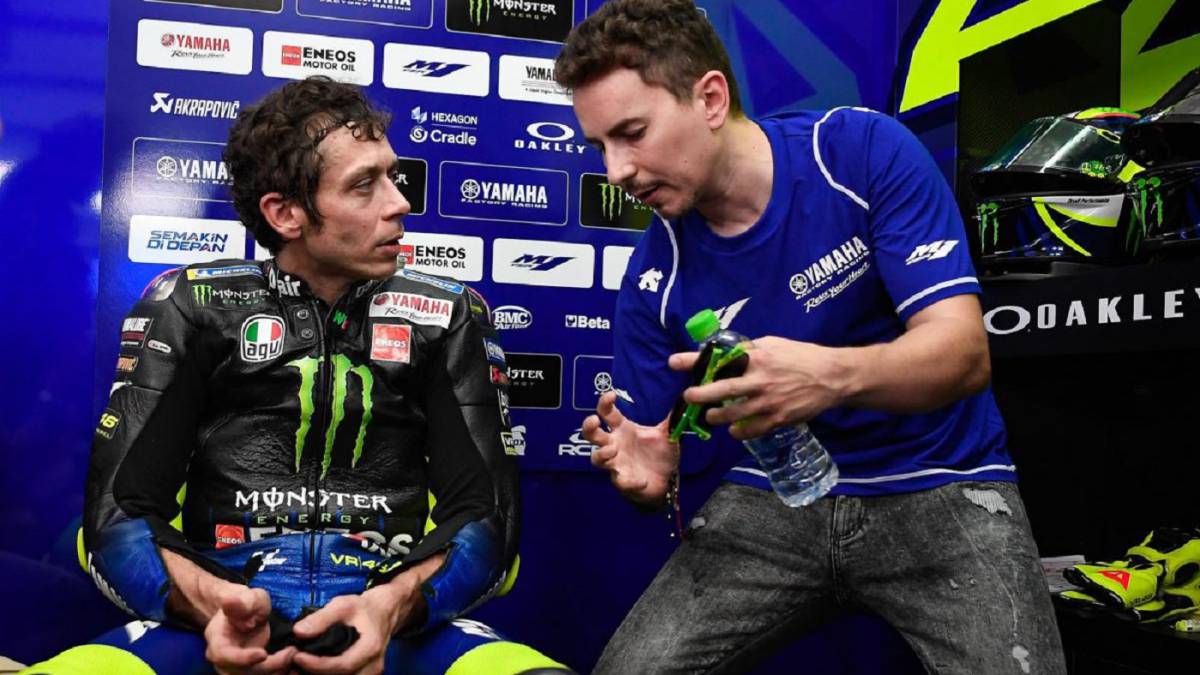 Yamaha test driver Jorge Lorenzo has sent a clear message to potential suitors assuring that, with a suitable motorcycle capable of winning in MotoGP, he would like to return to the grid to try to add a new championship, since he looks "capable" of achieving it. with the right tools.
"I miss the feeling of winning. If the opportunity, or they call me to win a World Cup, I will at least listen to it and study it. Because what motivates me is winning," he assured in a talk in ' motogp.com 'with Dani Pedrosa, KTM tester.
"If I have the opportunity to do so, I will study it because I still see myself capable, with the right tools, of winning a World Cup," reiterated the 33-year-old Balearic pilot, who 'retired' a year ago after a single and bad season at the Repsol Honda, and that Yamaha chose to be a test driver in this 2020.
Yes, he assured that "for the moment" he has not received any interesting calls, in that sense. "There would only be two options, Yamaha, which more or less have their riders, and Ducati. But if this does not happen, I will be very happy with my life, another type of life. And I would like to continue working with Yamaha and do the work that the COVID-19 has prevented us from doing, "he said .
About his retirement, he assured that at Honda he was not fighting to win and that this made him decide. "You can take the pressure because you are a champion, like Dani or Valentino. We like to compete and show that we are the best. But when you already suffer every day, when you have injuries, and you fight to the maximum for the 10-15 position, it is no longer worth it It is worth continuing to live this world. Less when you are already world champion, "said Lorenzo, five-time world champion, three of them in MotoGP.
Virtually next to Dani Pedrosa, he explained how they were friends again after a great and ugly previous rivalry. "It was more a progression than not a given moment. We stopped talking pests about each other, the relationship improved little by little. I changed manager, and it helped the situation, too. We matured, we understood that we had to live in the great family of the 'paddock' and we started to respect each other, "he explained.
"I imagine that our rivalry begins in 2003. We were fighting for the same victories, in Brazil we had a mishap, and our rivalry began there because Dani was also one of the young stars in Spain and I came from below. In 2008 there was also rivalry in MotoGP ", he reiterated, but in 2012 everything changed for the better.
Photos from as.com