L'Alqueria volunteers are Valencia technicians
The organization in the facilities, which have welcomed the 12 teams of the final phase, is in charge of 13 coaches from the lower categories.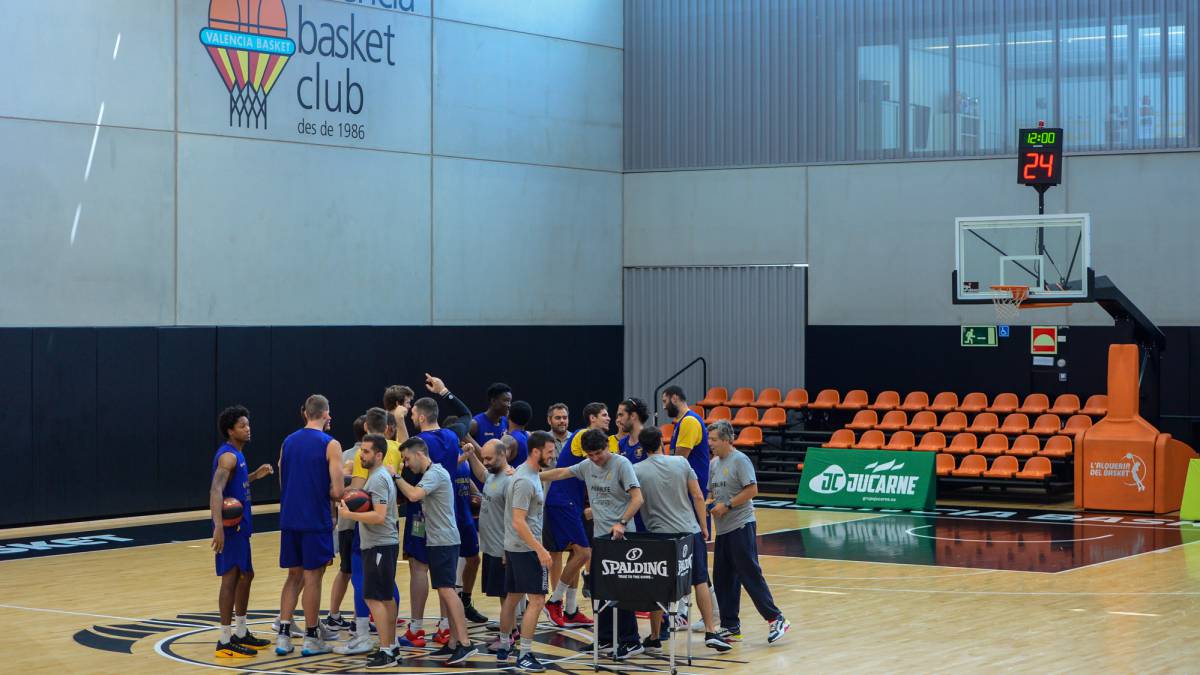 Squaring tracks, staggered schedules, that several teams do not meet in the facilities, organizing changing rooms according to the individual requests of each club, providing the work material to each group, managing the stay in the recovery room of L'Alqueria ... All this with 12 sets in the fray and for almost three weeks between preliminary and competition days. A whole sudoku that they carry out in L'Alqueria with the invaluable collaboration of the 13 volunteers who, in turn, help organize the day-to-day life of the teams participating in this final phase of the Endesa League in Valencia.
Any sports championship of these characteristics thrives on volunteers. The peculiarity of those in L'Alqueria (in the Fonteta they cannot enter by sanitary protocol) is that they are all coaches of the teams in the lower categories of Valencia Basket.
The idea came from the club itself, which wanted, in this way, to carry out its motto: Culture of Effort. In addition, in this way, they have controlled all the people who enter L'Alqueria daily, who underwent the PCR tests before the teams began to arrive in the city.

Photos from as.com