"Dovizioso knows that Ducati is talking to Lorenzo"
Simone Battistella, representative of the Italian, says: "Andrea is open to negotiate his renovation with Ducati, but they have not yet made any offer."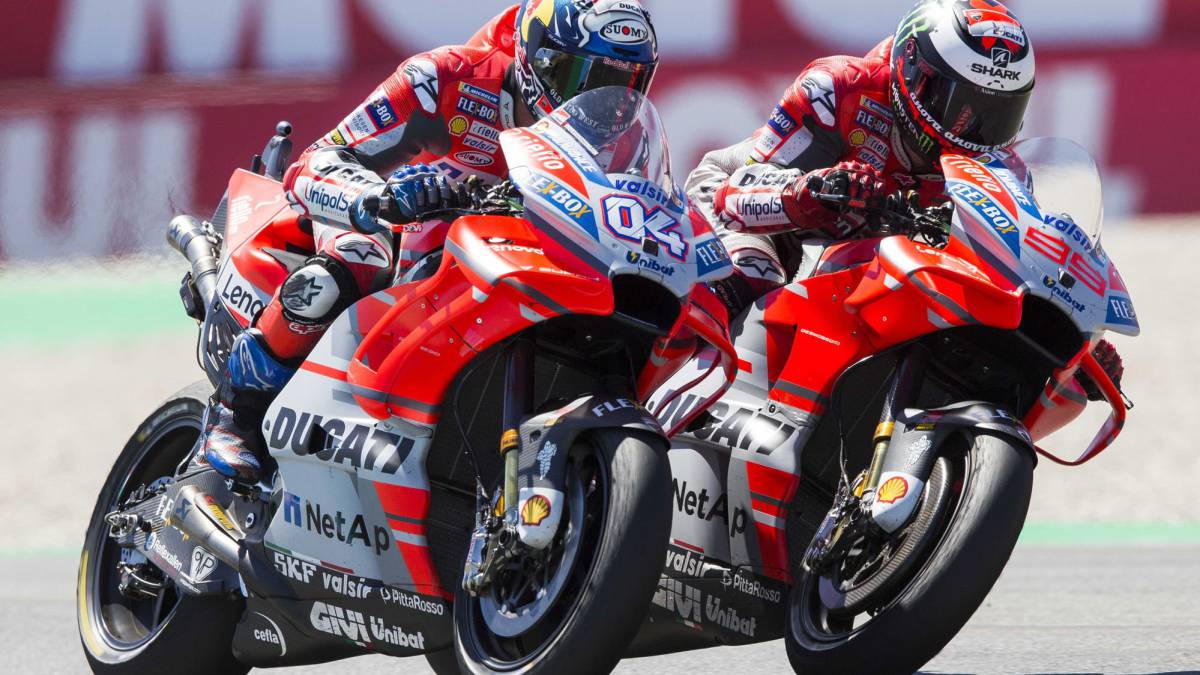 More evidence that Lorenzo's return to Ducati could be closer than ever: Borgo Panigale's house has not yet begun to negotiate the renovation with a Dovizioso who knows first-hand that his factory, instead, is talking to The Majorcan.
This has been confirmed to this newspaper by Simone Battistela, who is Andrea's representative, with a message as clear as it is forceful: "Ducati will know if he prefers Lorenzo to Dovizioso."
We told a few days ago that, according to well-informed sources, there was a little more than a 50% chance that the agreement between the five-time champion and the Italian factory to join forces would fruit, something that would be to the detriment of Dovizioso, because he would run out of space . Should Lorenzo return to the official Ducati box, he would share it with Jack Miller and those of the satellite teams would remain for Francesco Bagnaia and Jorge Martín, at the Pramac Ducati, and for Johann Zarco and Tito Rabat, at the Reale Avintia.
Battistella, on behalf of his pilot, does not shrink in the poker game he is playing, despite the fact that for now it seems that he has a worse hand: "Dovizioso is open to negotiate his renewal with Ducati, but Ducati has not yet has made no offer. He is aware that they are talking to Lorenzo, but that does not worry him. Ducati will know if he prefers Lorenzo to Dovizioso ".
And when asked if his pilot is not afraid of running out of place, the Italian is even more forceful: "Dovizioso is not going to beg for Ducati or anyone else. He has been runner-up for the past three years and has no need to sell himself. It is very focused on the 2020 season and waits for you to come up with some interesting offer for next year, from whoever it is. If he does not arrive, he will go on vacation, which does not mean that he retires, because he wants to continue ". To be continued…
Photos from as.com