Kimi: "Come on! Get Alonso's McLaren out of my way"
Formula 1 recalls the incident of the Finn and the Asturian five years ago in Austria and the famous phrase that Raikkonen uttered in China 2015.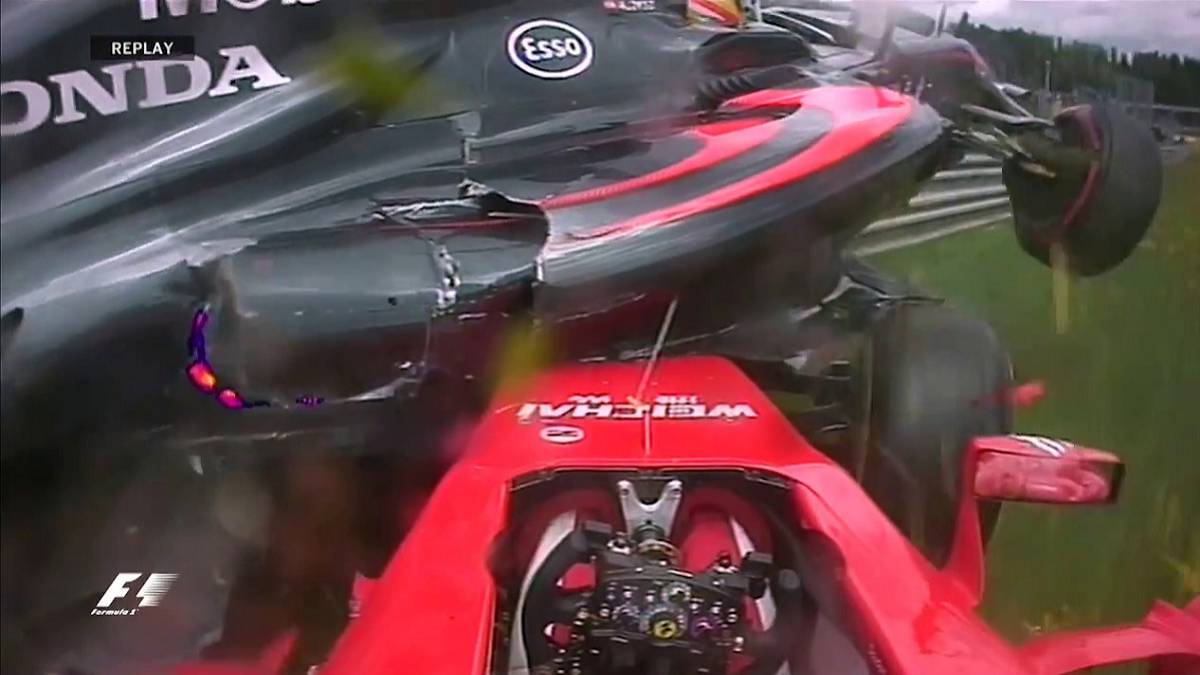 It seemed that the countdown was never going to end due to the world coronavirus crisis, but this Friday the 2020 Formula 1 World Championship will start its action in the Red Bull Ring. 180 minutes of free practice that the entire grid of the 'Great Circus' will try, if the weather conditions allow it in the town of Spielberg, to take full advantage to recover sensations with their cars and assess their physical condition after more than four months of hiatus.
Precisely, the G-Forces (measure of acceleration based on the increase in speed of an object or a person due to gravity) experienced by the drivers behind the wheel of a Formula 1 drew the full attention of the 2015 Austrian Grand Prix. Five years, Kimi Raikkonen and Fernando Alonso suffered a spectacular accident after the Finn lost control of his Ferrari at the exit of turn 3 that ended with the Spanish McLaren riding on the nose of the SF15-T and registering a peak of 34G. An incident that evidenced the bad moment that Raikkonen was experiencing in his second period with the Prancing Horse.
Formula 1 recalled on Twitter that incident which is now five years old and also Raikkonen's famous phrase towards Fernando at the Chinese GP, when at the time of doubling him he spat on the radio: "Come on! Get the McLaren out of my way ".
Photos from as.com