JR Smith's fatal mistake that could change the 2018 Finals
With the match tied (107-107), he caught a rebound 4.7 seconds from the end and left the hoop with the ball. "I knew we were tied," he explained.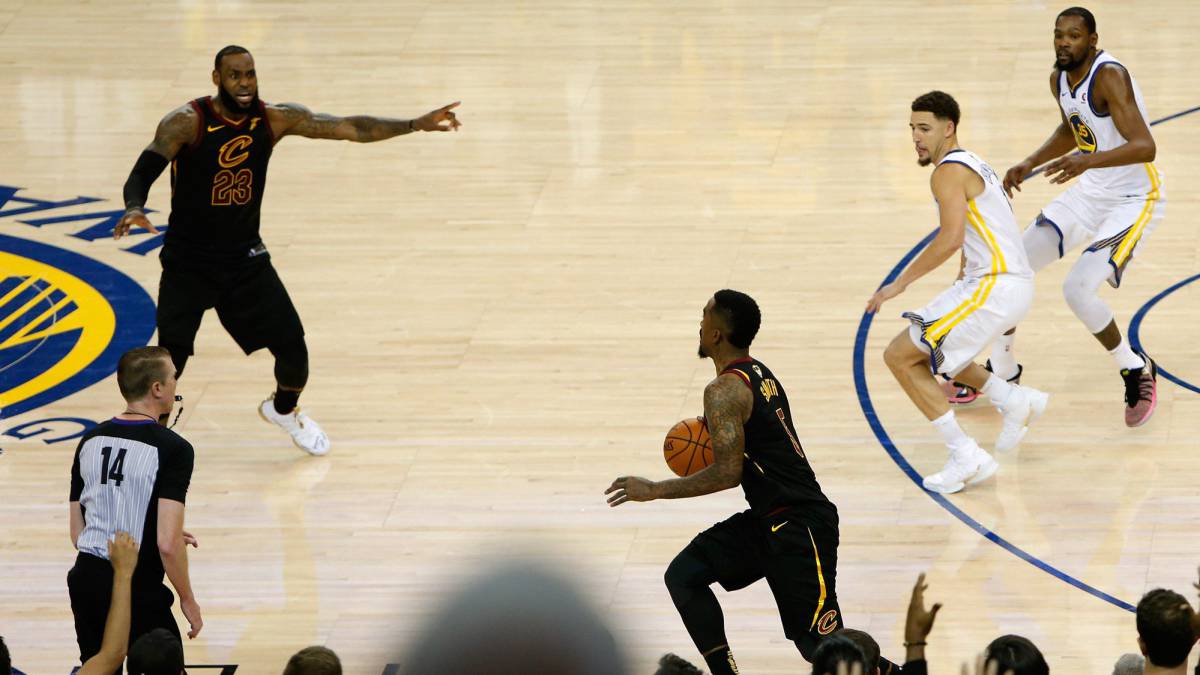 With 4.7 seconds to go until the end of the regulation 48 minutes, LeBron James saw only George Hill near the rim. Before he could receive the ball properly and in a clear advantage, Klay Thompson committed personnel on base. He converted the first free kick to put the tables on the scoreboard (107-107), but fell short in the second. However, as throughout the night, the Cavaliers asserted their superiority on the rebound. JR Smith captured the offensive rebound against Kevin Durant. Then the inexplicable happened.
Instead of shooting to the basket, the shooting guard moved away from the ring, bouncing the ball towards the scoring table. In desperation, LeBron James indicated that time was about to run out with the 107-107 on the scoreboard. JR reacted by passing the ball to Hill for a late shot. But it was too late. The first game of the 2018 Finals would be decided in an overtime in which the Warriors were far superior and Cleveland seemed to accuse Smith of the insane error.
The only possible explanation for such a cable crossing is that he thought the Cavaliers were ahead. However, despite himself the great protagonist of Game 1, he denied it in the mixed zone of Oracle. "I was trying to get the space necessary to get a shot released. I knew we were tied, so I thought we would ask for a time-out. If he had thought we were ahead he would have grabbed the ball so I was needed," he explained. A theory that, according to the images, has neither feet nor head.
Asked at a press conference why he did not ask for time-out, Tyron Lue clarified that he did not do so since he thought that JR's intention was to give the ball to a LeBron James who was completely alone on the three-point line. The same explanation that Draymond Green gave.
Photos from as.com