Ivanovic: "We believed in victory when it seemed like you couldn't"
Dusko Ivanovic was happy for the victory of his team, which leaves Baskonia with a foot and a half in the semifinals and Unicaja the opposite.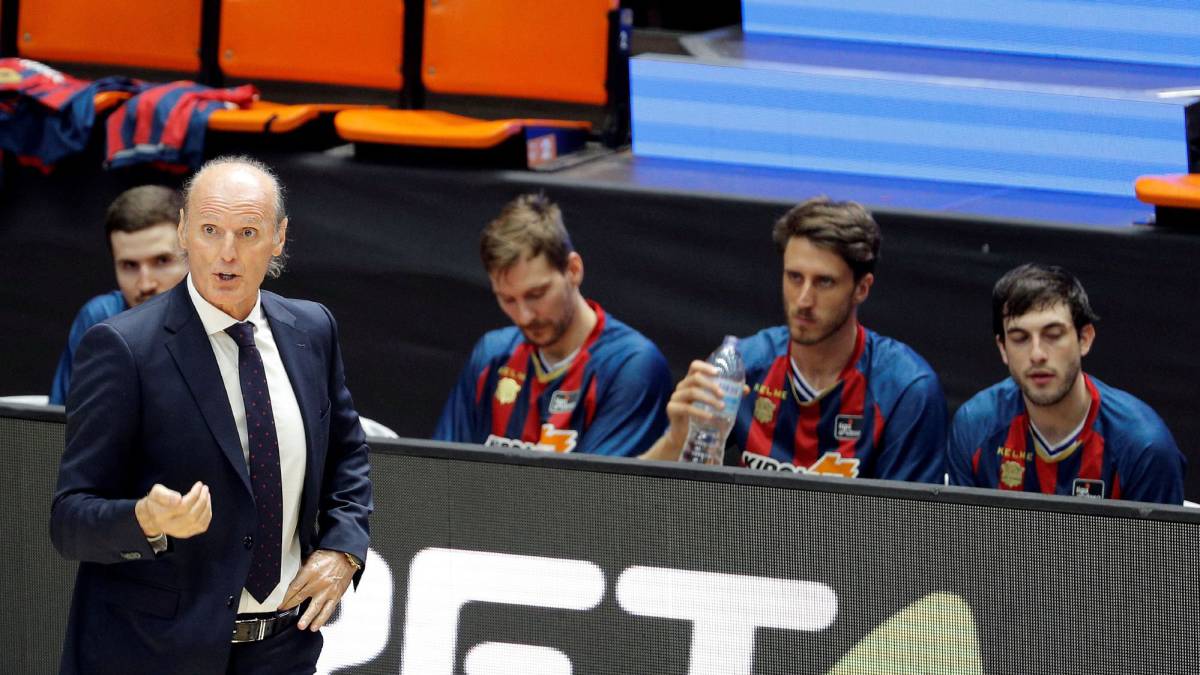 Kirolbet Baskonia coach Dusko Ivanovic said they achieved victory against Unicaja because their players believed in it when it seemed like they couldn't win. The Montenegrin lamented at a press conference the bad start to the match and the third quarter of his team, but he appreciated that they fought, believed and ran until the end.
He blamed the bad start to the third period when "the players who started were not 100% involved in playing the game" and stressed that "Polonara was not only decisive for the final free kick, but for all his work on defense and on the counterattack " Ivanovic praised that his team believed in victory until the end of it and stressed that they knew how to play better in important moments.
About his next rival, Joventut, he considered that they are "playing very well, without pressure, with a modern, fast and very talented basketball" .
Casimiro: "We had the victory in our hand, but I am not going to point anyone out"
Unicaja Málaga coach Luis Casimiro regretted after the defeat of his team against Kirolbet Baskonia that they had victory in his hand, but he did not want to point out any player on your roster. The coach of the Malaga team considered that they made a "good second half to return to the game", but explained that "the small details" prevented them from winning at the end of regulation time. "In the overtime we have competed, we had the last shot to win and we have been punished in the end," said Casimiro, who stated that "the team's work has been very good."
"We are annoyed, we had a mistake in the final defense when we had already talked about that situation," said the boxing coach, who now will have to "work to recover the team mentally." "Now you don't have to have the calculator, right now what worries me the most is the mental aspect of the team because it has done a great job to depend on itself to be in the semifinals," stressed Casimiro, who acknowledged that after the defeat "the team is bad, downcast. "
Photos from as.com