Iván García Cortina and his challenge of 12,000 meters of unevenness in Andorra
The cyclist, resident in Andorra, published in his Strava account the details of his adventure 'A country in two days', with 366 kilometers and 12,000 meters of positive elevation gain.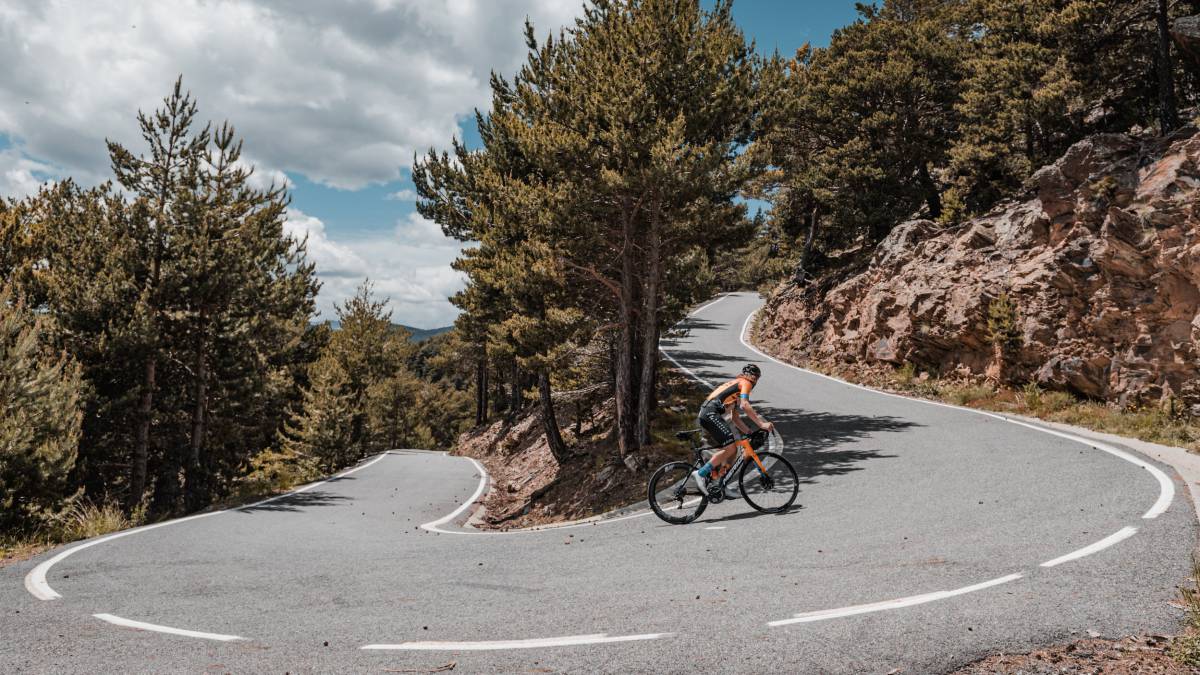 The Asturian rider from the Bahrain-McLaren Iván García Cortina continues with his preparation for the return of the cycling season on the roads of Andorra, where he resides and trains.
Cortina, which before the stoppage due to the coronavirus pandemic achieved a prestigious victory in Paris-Nice, wants to reach the return of the competition in the best possible way and for this reason it carried out a curious challenge on June 9 and 10 in the who traveled almost 370 kilometers through the Andorran geography with about 12,000 meters of positive elevation gain. Speaking to Strava, Cortina himself analyzed how the idea of this challenge came to him. "During the confinement I spent many hours with the computer designing routes with the creator of Strava for several things: a route from Andorra to Asturias in 4 days, gravel routes through the area and many other ideas. But this adventure arose in which, In addition to avoiding everything and enjoying the bike like never before, I also had an idea regarding training. I wanted to take advantage of these two days to do many hours on the bike and work the background for the classics ".
The Asturian, who published the routes of his challenge on this Strava, faced the first day on June 9. This time Cortina rolled for 178 kilometers with 5,289 meters of positive elevation gain that he completed after 7:36:21, at an average speed of 23.4 km / h, a weighted average power of 259 watts and a total work of 5,969 kilojoules. On this route Cortina had to complete the ascents to the ports of Andorra-Arcalis, Ordino, Forn, Envalira, Cortals d'Encamp and Anyos. "A few kilometers later it started to rain and as we went up to Arcalis the weather worsened. When we reached the top it was 0 degrees and it was snowing. I couldn't almost brake on the descent because the cold was freezing my fingers. Then things changed and during this part of the day I had the company for several kilometers from Edu Prades and Bernat Font After climbing Envalira, on the way to Els Cortals d'Encamp, the last port of the day, the energy ran out and we could only survive. Steady, I didn't have the strength to put watts on the pedals and it seemed almost endless. Once upstairs, everything changed, I had achieved almost the first day of this challenge. My girlfriend, who is a masseuse, left my legs like new for the next day ", appreciated the Asturian after this first day,
Corina faced a tougher challenge on the second day of Wednesday, June 10, when it rolled for 190 kilometers with 6,335 meters of positive elevation gain that it completed in 8:51:24 at an average speed of 21.4 km / h and a power Weighted average of 243 watts and a total work of almost 6,200 kilojoules. On this occasion Cortina had to make the climbs to Pal, Port de Cabús, Port d'Arinsal, Coll de Beixalis, Coll de la Gallina, Aixas, La Rabassa up to Naturlandia and Certés to finish in La Massana. "From Cabús the worst moment of this challenge began. After the Port de Cabus, I went up Arinsal without strength and emptiness and, after this, Beixalis came. The sensation of total exhaustion was incredible, with each pedal I took I wanted to stop. to rest, but we managed to get to the top and go straight to the stop to rest a bit. Then I headed to Coll de la Gallina, one of the most mythical ports in Andorra 'because of' Purito. 10 kilometers at 10% average slope surprisingly, I climbed very agile and strongly after the stop. After another break I climbed Aixas, Rabassa and Certers, three hard ports and one very long. Aixas climbed it without problems. La Rabassa, as the kilometers, the meters went by Ascent and minutes, I felt a lack of strength. I took two gels at once and they gave me enough energy to crown. But the mind was on the last climb of the day, Certers, 5 kilometers, and I think because the mind I knew there was only that I started to feel euphoric in that last part of the day. I crowned the port and it took 35 minutes to get off and get home. "
The Bahrain-McLaren rider draws very positive conclusions from this original and demanding challenge. "These days I think that, personally, they have been very enriching and unforgettable. Although at some moments I was accompanied, 80% did it alone, thinking about my things. I had never done so many hours on the bike and even less two days in a row, which makes me gain greater respect for ultra-deep races and competitions. It also made me highly value the work of masseurs and mechanics in our competitions, since when you are in competition you only have to worry about competing and being focused 100%. Instead this time I had to prepare the food, wash the bike, do the laundry ... these are things that you don't value so much until you do something like that. That said, UNTIL THE NEXT ADVENTURE! ".
Photos from as.com