Iturralde sees "clear penalty" from Diego López to Benzema
The referee for As y la Ser has no doubt that Mateu Lahoz should have awarded a penalty in the 43rd minute.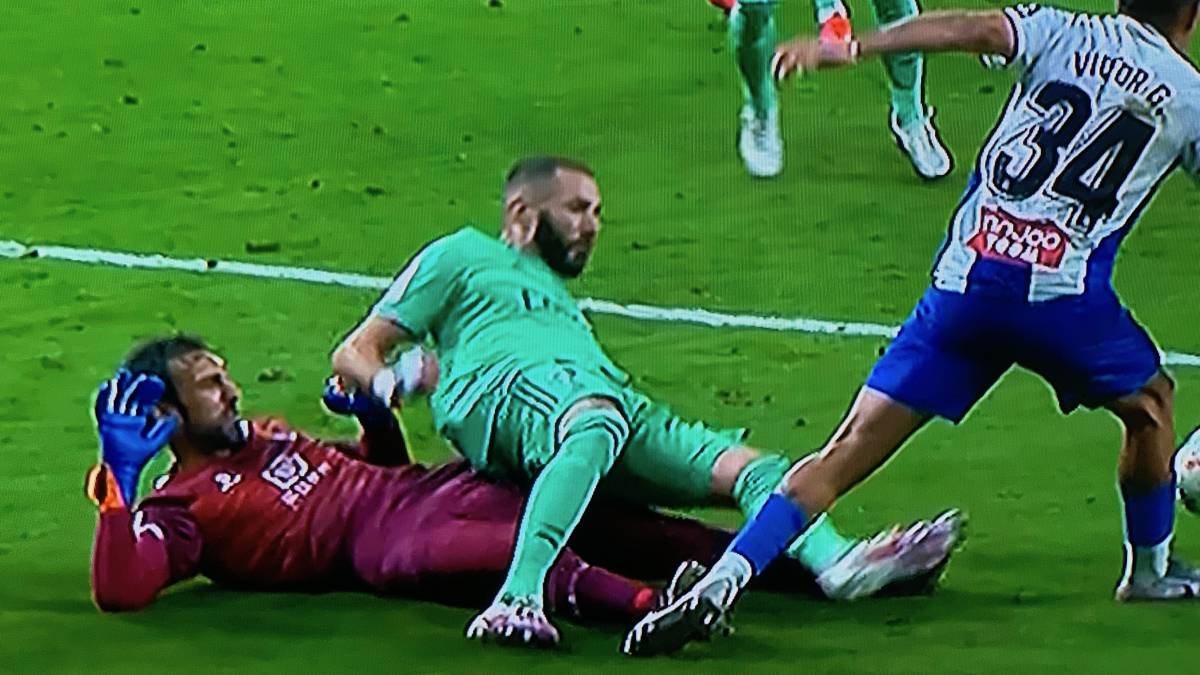 Karim Benzema was knocked down by Diego López inside the area in the 43rd minute of the match. Mateu Lahoz did not see the action punishable. However, Iturralde González has no doubts that the action was worthy of being penalized with a penalty. "It is a very clear penalty. Diego López takes it on. If you enter from behind, even if you touch the ball, it is a foul."
Iturralde also considered a lack of RDT to Casemiro in the 24th minute as deserving of a warning, but Mateu left her without punishment.

Photos from as.com