The 'Nerazzurri' closed all the fringes of the operation with Madrid and prepare the medical examination. The transfer will be official at the beginning of next week.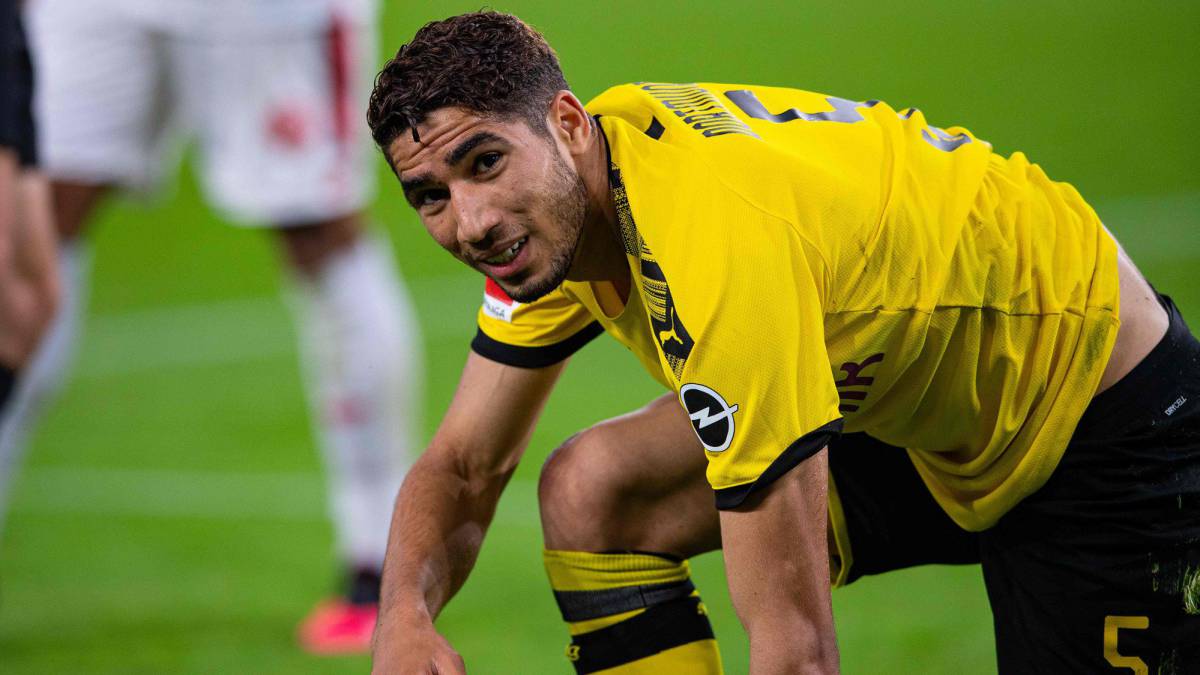 Achraf Hakimi (21 years old) is already one step away from becoming an Inter Milan player. The Nerazzurro club, which, as AS announced on June 16, has been trying to sign the Moroccan for weeks, has already closed the operation after a long day of negotiations with Real Madrid. The clubs have agreed on the details of the transfer and the payment terms, which for a moment could have been an obstacle to everything finally coming to fruition.
The Milanese will pay 40 million more variables (which could bring the figure closer to 50) and the player will sign a five-year contract with a salary of around five million net. In order for Inter to overcome the competition of Bayern Munich, the player's will was decisive, considering him the perfect Italian entity for this moment in his career and the Antonio Conte system ideal for his characteristics.
The transfer will be official at the beginning of next week, when the footballer will undergo a medical examination with his new team in Milan and will sign the contract that will start his new professional journey. His arrival aroused a lot of excitement among the Nerazzurri fans. After the signings of Lukaku and Eriksen, with Achraf the Inter tifosi feel again at the top of Italian football.
Photos from as.com