High tension between Setién-Sarabia and the players
According to Què T'hi Jugues of SER Catalunya, in training on Sunday there was a "hard and tense" meeting. Players don't like the forms of the second coach.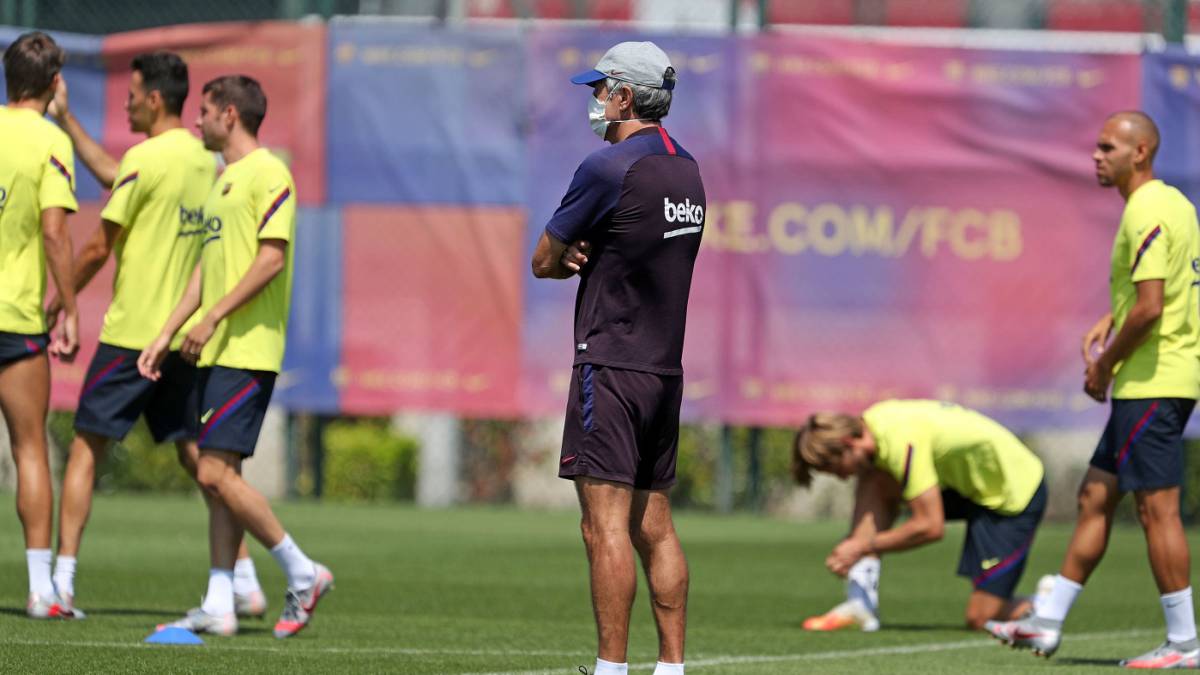 According to the Què T'hi Jugues program of SER Catalunya on Monday, the Barça squad had a "hard and tense" meeting with Quique Setién and his second, Eder Sarabia, in training this Sunday. According to SER, the players still do not like the forms of the Barça second coach. It would suppose a continuity of the controversy that was unleashed after the images of Sarabia in the Classic, where he was seen to express his displeasure with the actions of the Barça players.
The SER also reports that the players prefer to have direct contact with the first coach, Quique Setién, and not with Eder. And that they preferred the treatment that Valverde had with them. In fact, the players are somewhat annoyed by the dismissal of Txingurri, which was done under the excuse of Xavi's imminent signing as coach. But Xavi did not arrive and who landed was Setién, who as As reported this Sunday and this Monday, is in a weak position.
Photos from as.com