Heurtel: "I worked very hard after suffering two serious injuries"
Barça guard Thomas Heurtel spoke after the victory against Burgos, a match in which he stood out with a great performance before the final.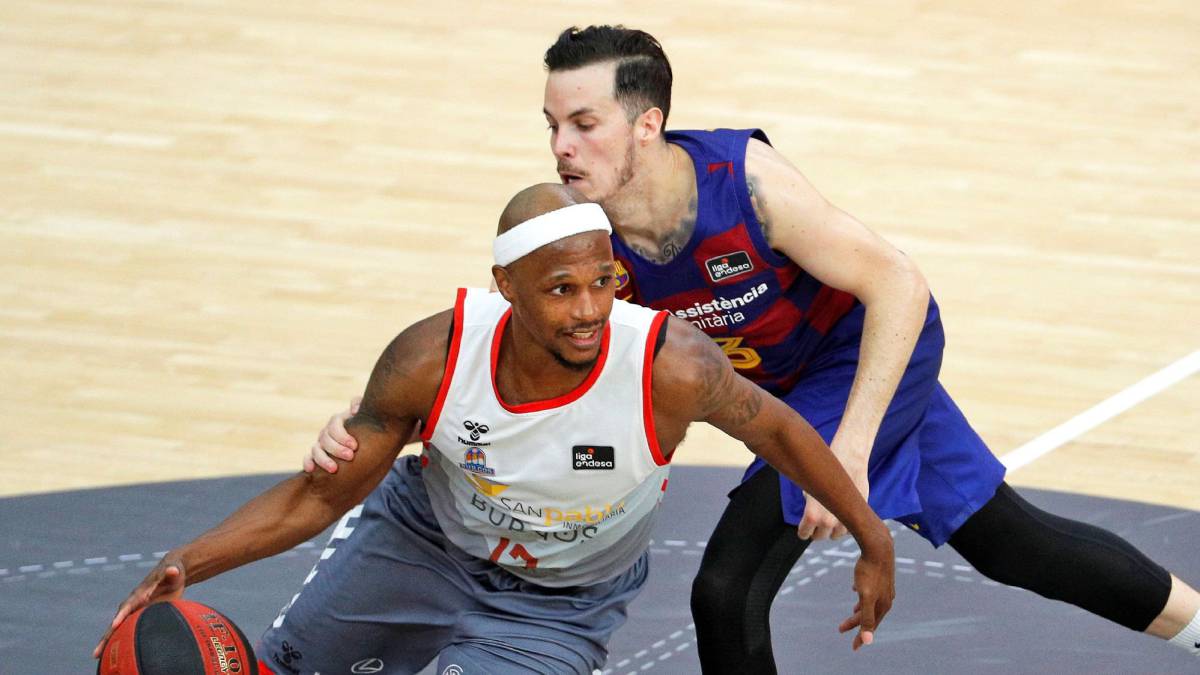 Barça guard Thomas Heurtel acknowledged being "very happy" about the result and his performance against San Pablo Burgos where he made 14 points and gave 11 assists and recalled "the very hard work" he did after suffering "two serious injuries". Despite his satisfaction, the French player played down his personal performance and affirmed #Vamos that this Sunday is "just a game and we'll see what happens next."
Heurtel commented that after a year without playing he felt "good" in the Endesa League final phase, but he imposed himself on having "patience with himself" after "very tough matches individually" throughout the final phase. Regarding the game that gave him the pass to the Endesa League final, the player stressed that the team "played very well from minute one as a team both in attack and defense and now we only have one more game left to lift the trophy ".
The words of Benite
For his part, the guard of the San Pablo Burgos Vitor Benite commented of Barça that their "physical level" was what caused them to leave the game "when we started to relax". "With our turnovers, Barça took an advantage that made it difficult to overcome 12 points in the second half, as we did in the first half," said the player from Burgos.
Benite acknowledged that the final phase has served San Pablo Burgos to realize that against the greats "you can play and get victories when you believe in it." The escort stressed that he has seen "a lot of character and personality" in the group and that despite the defeat he is "very proud to give such a beautiful and strong face of what basketball is."
Photos from as.com