Hamilton replies angrily to Ecclestone: "His comments are ignorant and uneducated"
The Briton answers the claims of the former F1 leader. "I am very sad and disappointed to read those comments," he says.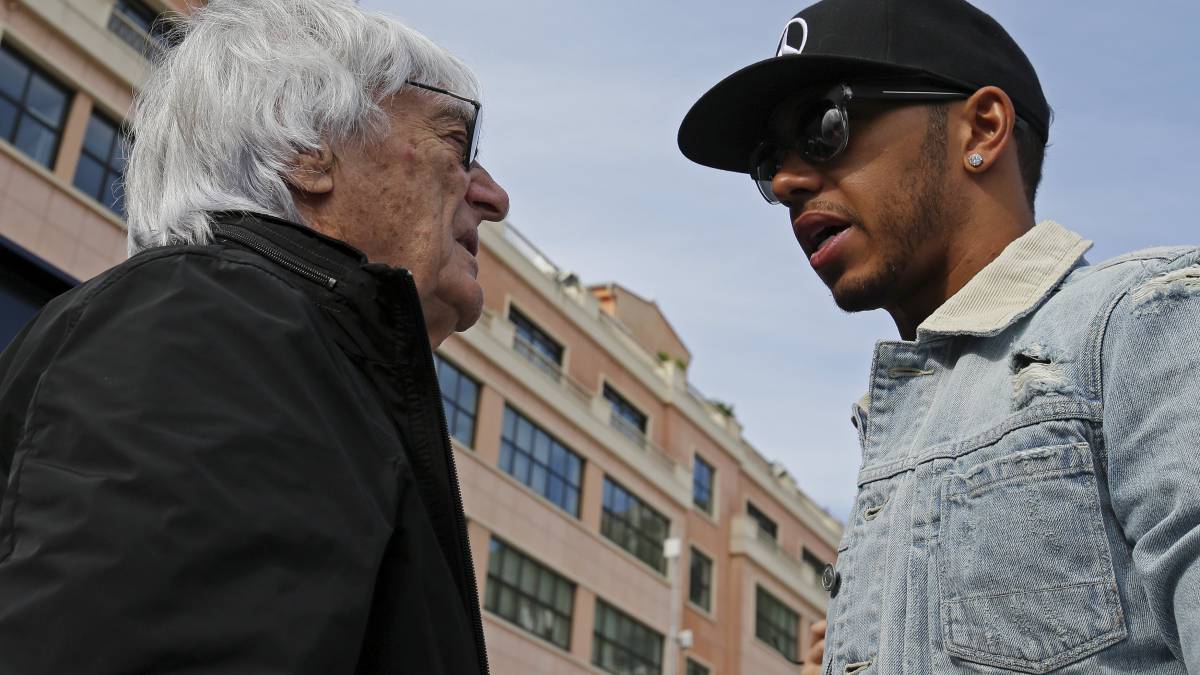 It has long since ceased to be a novelty and Benie Ecclestone has done it again. The ex-leader of Formula 1 returns to make some controversial statements, this time referring to racism in society, which have found an answer first from the current owners of the 'Great Circus' and after Lewis Hamilton. "In many cases, blacks are more racist than whites," Bernie said, to which the Briton replies: "I am very sad and disappointed to read those comments."
The Mercedes driver expressed his opinion on social networks and criticized Ecclestone's opinion, an opinion that, for the British, explains some actions that were not taken in F1: "Bernie is out of sport and is from a different generation, but that's what's wrong. They are ignorant and uneducated comments that show us how far we have to go as a society before having true equality. Now for me it makes perfect sense that nothing was said, nothing was done, to make our more diverse sport, or to address the racial abuse I received throughout my career. If someone has led our sport for decades they have a misunderstanding of the problems that we as black people experience every day, so what? How can we expect everyone under him to understand? This starts from above. "
Finally, Hamilton insists that he will continue to raise his voice in the face of injustices: "The time has come for change. I will not stop pressing to create an inclusive future for our sport that offers equal opportunities for all, and create a world that provides the same opportunities for minorities. I will continue to use my voice to represent those who do not have one. "
Photos from as.com