Griezmann goes into profile
His equivocal jump in the foul thrown by Aspas aggravates his strange situation at Barça, where he has shown involvement but seems tired of not having the stripes that his career deserves.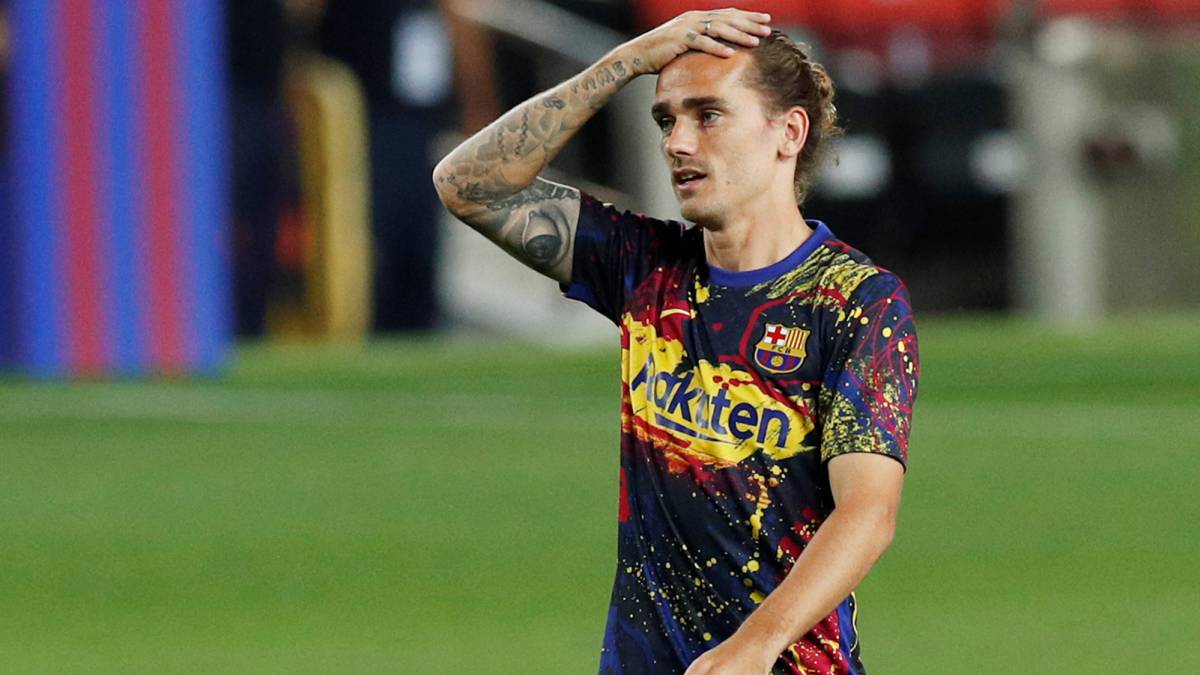 It seemed difficult, but Griezmann worsened his production for Barça in the match against Celta. After being hard-working in Mallorca and gray against Leganés, Setién took it in the game against Sevilla as he had done in Bilbao in the Cup. When he jumped onto the field, he did nothing remarkable. Neither against Athletic. Before Celta the matter got worse. In addition to appearing somewhat disconnected from the reality of the team, he lost concentration and tension at a key moment for LaLiga. With 1-2 on the scoreboard, and in the classic play in which one shouts "God does not move here" (Canal Plus caught it well on that occasion when, after putting a microphone on the referee, Pajares Paz could be heard Aldana saying the same to Djukic), he went into profile, jumped and the ball went through there. Griezmann's equivocal jump was assisted by the misplacing of the barrier by Ter Stegen, who did not put one more player for safety and neither did he displace the players further to his right. Celta proved to have studied the Barça barrier and took oil.
Griezmann's action is not only not anecdotal because it has cost Barça two key points. It is also a new symbol of this process of distancing the player from the team. Something does not connect between Barça and Griezmann, who has dwarfed as Barca. And more with Setién. Alternate for Braithwaite in Seville, Alternate for Ansu in Vigo, players who stretch the field more, this is no longer a coincidence.
The fit of Griezmann, to whom the arrival of Atlético this Tuesday will make him somewhat melancholic, is very difficult at Barça. Griezmann cannot be blamed for not trying from the start, but he has offered signs of exhaustion in recent games. As if for a moment he had thought about throwing in the towel. Far from the position that has made him famous in world football, without the full confidence of the coach, he has given the sensation of falling into discouragement and suddenly disconnecting. As in Vigo. It should not be easy to be considered one of the best players in the world and come almost to run errands. Perhaps tired of being number one in involvement as in many parts of the season, Griezmann put himself in profile in Vigo. And Barça regrets it. Bartomeu was clear a couple of months ago that, despite not being entirely satisfied with the Frenchman's performance, Griezmann was going to continue. But the scenarios in soccer, due to the same feelings of the soccer players, can always change.
Photos from as.com