Granca informs Katsikaris that it will not follow the next course
The club makes the decision just over 24 hours after the game against Valencia for a place in the semifinals. "It is unfair," says the coach.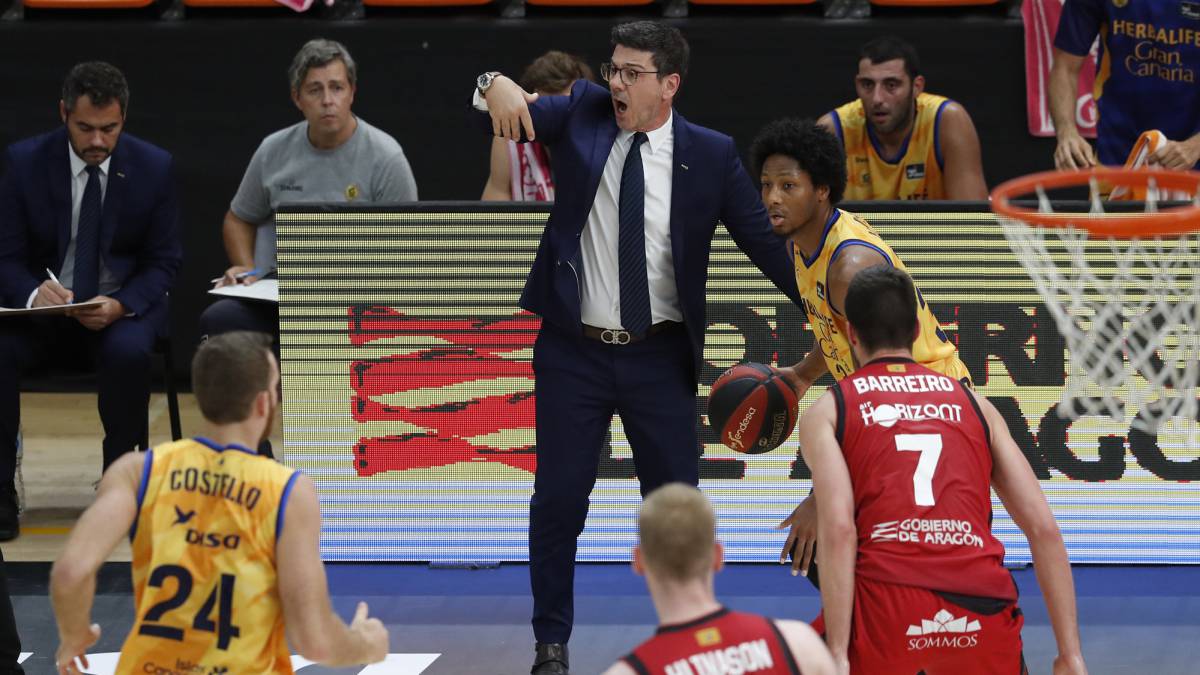 Fotis Katsikaris will not continue on the Herbalife Gran Canaria bench next season. Berni Pérez, sports director, has informed the Greek coach of this decision just over 24 hours after the game against Valencia Basket (18:30, Movistar Deportes), which could give the Canaries the pass to the semifinals of the final phase of the Endesa League. The coach signed a two-season contract on June 25, 2019. According to Granca, that agreement established different options for the continuation or not of Katsikaris with respect to the 2020-21 season and the club had a deadline of 25 June of this year (that is, today) to exercise them. "In this scenario, the communication made by the club to the coach, the content of which derives exclusively from the contractual pacts signed between the parties that are binding, aimed at transferring to the coach that it is the Club's intention not to extend the contract for the 2020 season / 2021 except in the event that the sports objectives indicated in the contract are reached, "says Herbalife in a statement."Objectives that, in any case, would always occur after the scheduled date for the execution of the option of the Club attending to the current dispute of the Final Phase of the ACB League motivated by the paralysis of the competition due to the state of alarm . Therefore, in no case are we faced with a situation of dismissal or cutting the contract, but rather in the exercise of the options provided for in said contract ", he ends. Katsikaris: "It is unfair" The coach has put the case in the hands of his lawyers, with the intention of claiming the salary of that second year, since he has fulfilled one of the objectives to avoid dismissal: qualify for the playoffs, reports The Province, the newspaper that first published the case of Katsikaris. The technician himself has granted an interview to Encestando about this earthquake. "I did not expect it, it is puzzling and unfair. It has surprised me. A few hours after a difficult defeat that we have to assimilate, when my job is to recover the team and be prepared for the most important game of the season, they give me this news. It can only have one purpose: to damage my professional image. But they won't get it. Despite the discomfort they have created for me, I am going to focus on my work and supporting my players to prepare well for Friday's game, "he says.
Photos from as.com