Garitano: "My players are phenomenal, a staff of ten"
"I see a lot of equality, more than ever, and anyone can win," he said before visiting Mallorca, who arrives with water around his neck in search of permanence.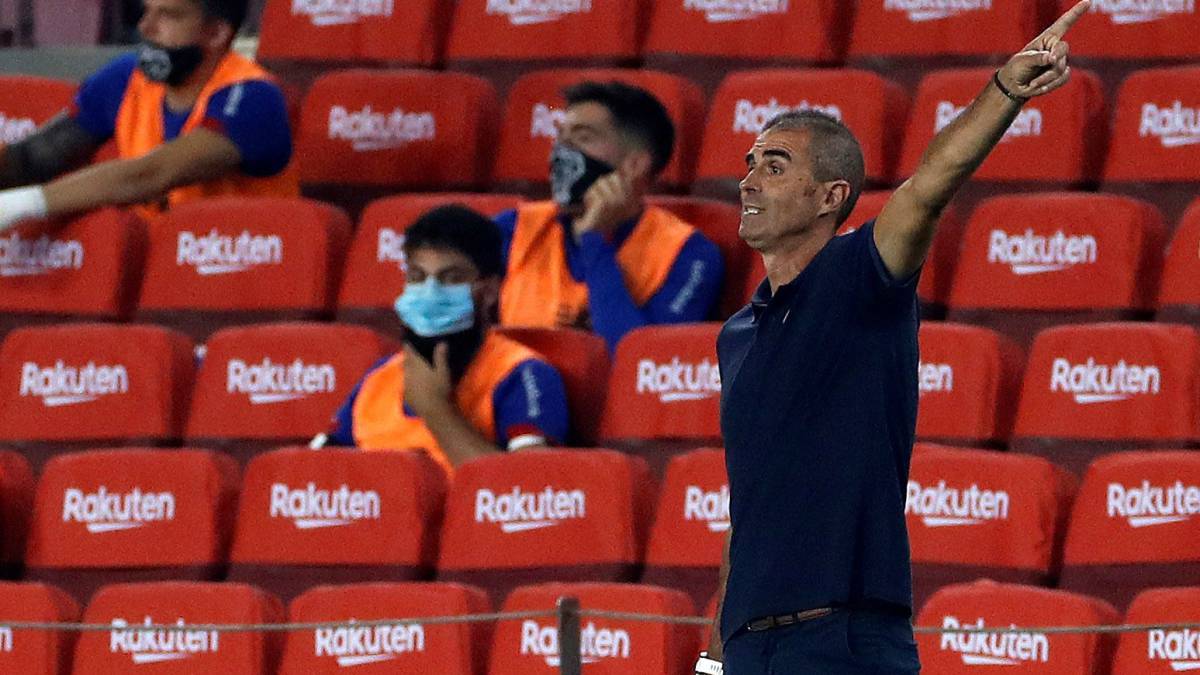 Some of the players who had been playing with Garitano the least, not to mention eating pipes on the bench, showed at Camp Nou that they are here to help out in this stressful final phase of the competition. They held up like jabatos and were about to scare Barcelona, which was out of the title race for a moment. "You have to give a little respite when the team is dead or the doctor tells you that a player is not there to play, and absences will come for cards ... It is very difficult to gather some players who have not played for a long time. To be able to offer the level they gave ... they are phenomena, I have a staff of 10. That everyone can meet, that gives you life and I am delighted. I have confidence in the entire staff, whenever I have needed them, they have responded and the other day It was possible to confirm what he thought, but I maintain that it is impossible for anyone to play eleven games for a month, you have to take a breather, "says the coach, perhaps with some remorse of conscience for not having opened his hand a little more during the season. .
Ibai exercised yesterday without problem and will be able to return to the call, while Beñat continues with discomfort and falls off the list once again. Both end their contract next week and it is not yet known if they will renew until July, until the League ends. "I count on everyone every day, I do not make sports evaluations, I have only thought about the game of Mallorca, it is the one that worries us," adds the Athletic coach, who is clear that the kids who are now working under him will go down to the subsidiary when the promotion phase in Segunda B arrives: Ezkieta, Vivian, Vencedor and Sancet. "I will provide everything possible and what Etxebe needs, I am at your disposal" .
The European goal is at stake in San Mamés against Mallorca on the wire. In addition, this day direct rivals like Villarreal face Valencia and Getafe against Real Sociedad, "we have to win enough games, everything happens by adding, when you do, you are closer." The deriotarra coach does not see Getafe and Real Sociedad much worse than before the break. "I see a lot of equality, more than ever, and anyone can win." Of course, squads like Madrid and Barça, with 16 or 17 stars, end up imposing their quality. The lions can be judges in the hot part of the table: "Mallorca comes to play everything and in the last days nobody wins easy." Regarding playing three games in six days as it happened, he dodged: "I have not complained about the schedules. Now we have 24 hours more than Mallorca and that advantage is appreciated."
Photos from as.com