Dusko Ivanovic: "Let's hope the Granger thing is a scare"
The Baskonia coach has spoken with Carles Durán after the defeat against Joventut, an inconsequential match in which the Vitorians were already classified.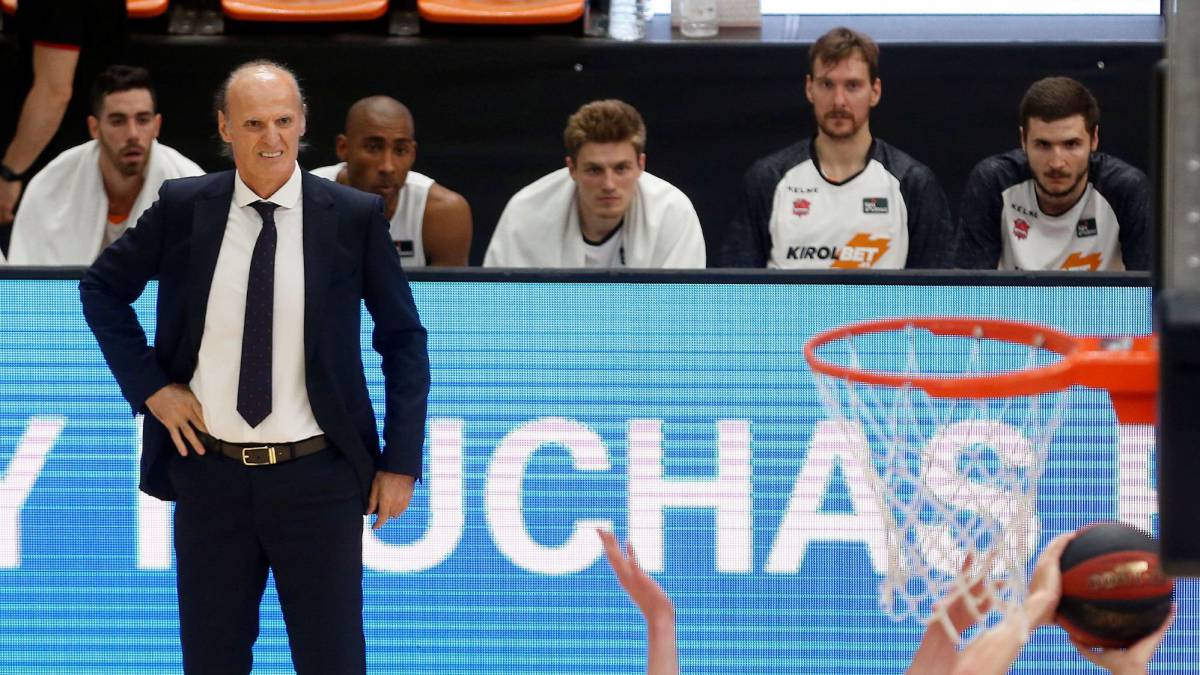 Kirolbet Baskonia coach Dusko Ivanovic expressed his wish that Jayson Granger's injury would be "in a scare", but the scope will not be known until the club's medical services submit him to the relevant tests.
The Montenegrin positively assessed the second quarter of the duel against Joventut at a press conference and stressed that it was what they needed in the match. "We have played and we have given other players the opportunity to play," added the coach, who did not like the first half because of the team's mentality. Dusko Ivanovic liked the young players of the team, thanked them for their work in training and pointed out that next season they will be in the Barça team. The Balkan stressed that the second half served to prepare them for the semifinals on Sunday.
Durán: "When we don't have young players, we will die"
Joventut's coach, CarlésDurán, reflected on Thursday after his team's victory over Kirolbet Baskonia that "when they don't have young players, Joventut will die", referring to the number of professionals coming out of the black and green quarry
The Catalan congratulated the group that formed Joventut this course at a press conference and stressed that his team understood "very well" what they had to play in the farewell game of the 2019-20 season. "We have been that happy team that has gone for the game from the beginning," said the coach, who explained that they started well, that after Baskonia raised the level and highlighted the last quarter of theirs.
"The youth have given us an extraordinary plus and although we would have liked to fight for a place in the semifinals, I am happy," said Carles Durán satisfied after a duel in which numerous young players played on both sides. "Joventut has had a very clear path for a long time and generations are passing and the path is still great," said the green-black coach, who showed that the club wants to compete with young people again and be among the greats as it has been since two years ago
Photos from as.com