Durant would not have played or been healthy: "It is crazy"
The Brooklyn Nets player has confirmed in an interview that "probably" not even when he was healthy would he have decided to travel to Orlando.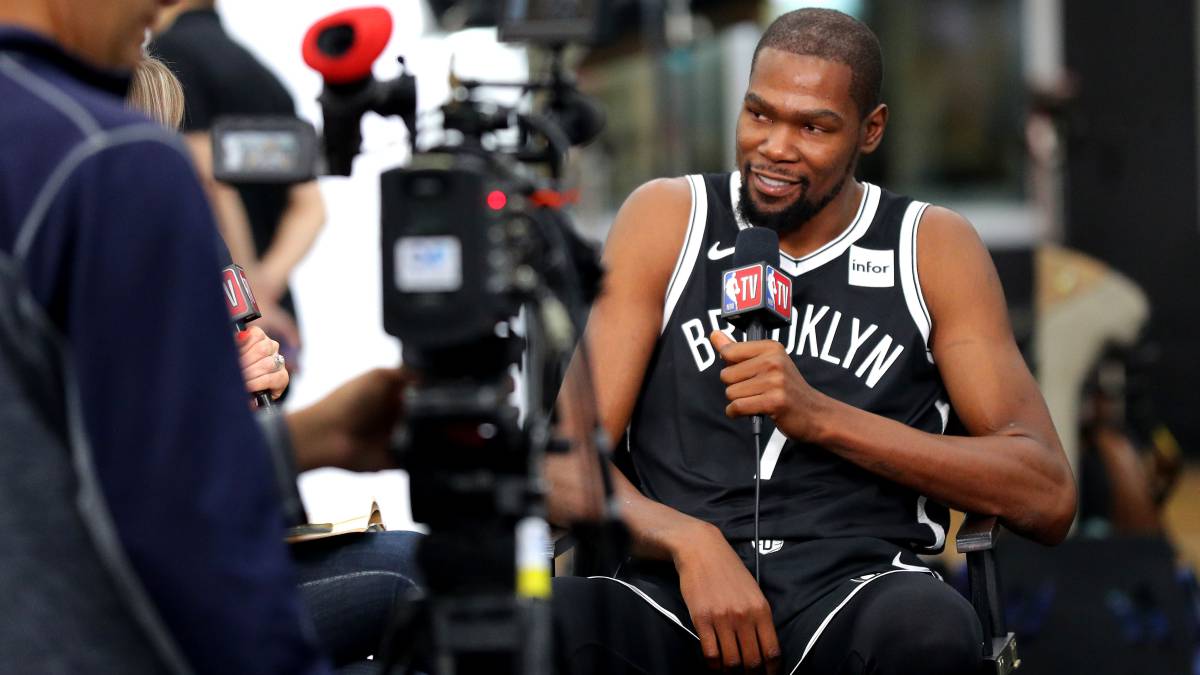 "I feel like, right now, I probably wouldn't have played. The unknown going into that situation seems crazy right now, seeing so many new cases," Durant said. "It's so unpredictable. It's easy for me to say it now because I'm hurt, but I probably wouldn't have gone to Orlando." They are words of Kevin Durant collected by CBS, in which he clarifies that in no case would he have gone to the bubble by the end of the 2019-20 basketball season. Something that many players are deciding but that the forward of the Nets made clear from the beginning of the pandemic.
Kevin Durant always planned to be ready for 2020-21 and stand the entirety of this season. He never entered into his plans to return, even as the season dragged on until a hypothetical October. And, if there was any doubt, this was dispelled when he was one of the first infected with coronavirus. During the Achilles tendon he was injured during the last Finals, so he has spent the entire season in the dry dock, something that will not change with a resumption questioned in recent days.Yes, Durant clarifies that he does not blame anyone for deciding to play in Orlando. "If the boys feel safe enough to go play, that's great." In addition, he has assured that he will support the decision made and will discuss the situation with his teammates before anything else. With months free before frantically ending the season, Durant only sees the current situation as a reason to stay away from the slopes.
Photos from as.com