Duran: "The worst start to the game since we've been in Valencia"
Carles Duran, coach of Joventut, has lamented the poor start to the game against the Canary Islands and declined to speak about the referees.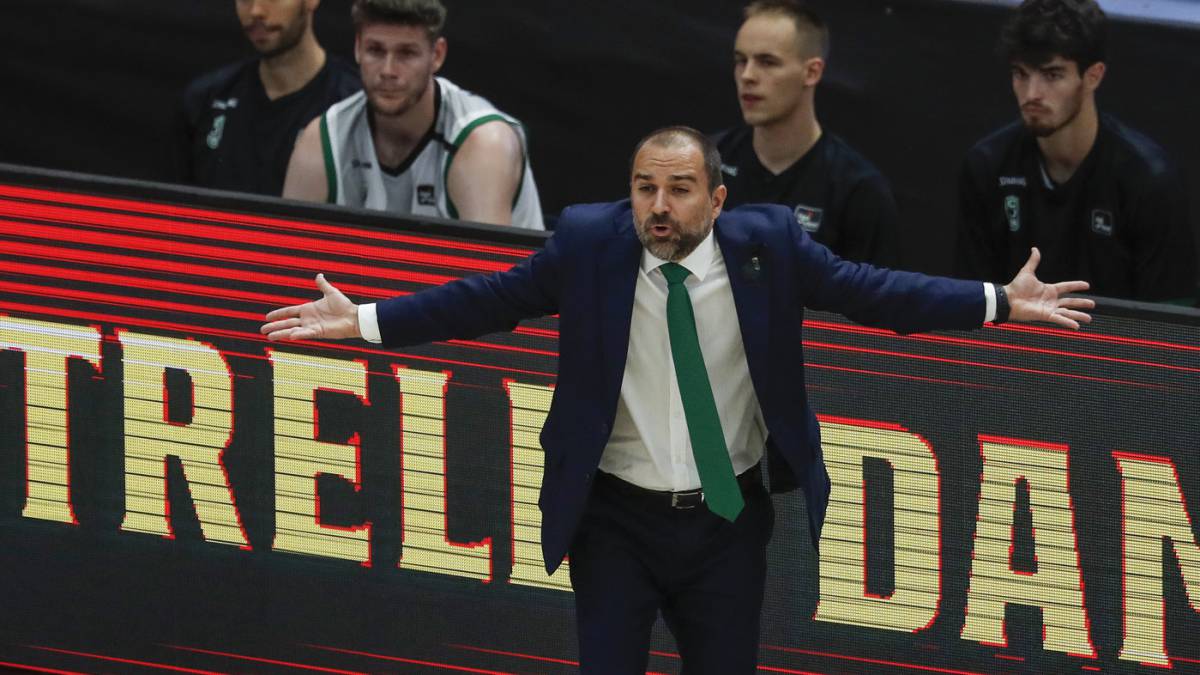 Carles Duran, coach of Joventut de Badalona, commented after the game that he faced berostar Tenerife today and lost 82-80, that his team "made the worst start to the game since we were in Valencia" .
Duran highlighted that "we started very badly. I think that in the second we improved a lot and I think we played our best minutes, with a good defensive job and moving the ball very well" .
The coach of the Catalan team added that "in the third quarter we were not aggressive or intense and in the last ten minutes of the match Tenerife was better than us" .
He did not want to talk about the techniques that were pointed out to his team in the final stretch of the crash and stressed that in the last minutes "we went desperately looking to turn the game around, but I repeat that Tenerife was better than us."
Vidorreta: "We have kept a cool head"
Txus Vidorreta, Iberostar Tenerife coach, was satisfied with the victory of his team against Bilbao Basket and commented that today his team "has had more freshness than the match against Bilbao" .
"I think we played a good game against Joventut and the team has had more freshness, better legs than against Bilbao," said the Basque coach of Iberostar Tenerife, who added that "perhaps we were at the same level as against Baskonia, but Obviously Baskonia has a very powerful team and although we fought a lot we couldn't win ".
He highlighted the good balance and game of his players and commented that "we have made fifteen very good minutes and five very bad ones, which were at the end of the second quarter in which we lost six or seven balls and missed many single shots, while they dominated the rebound that allowed them to run. "
For Vidorreta, the third quarter was decisive, since "we returned to the level of the first quarter and we were superior and, in the last quarter, when we thought we were generating many options with an advantage, we missed many open shots and they had the opportunity to return to equalize, but I think we have kept a cool head, good reading and managed to win. "
About the absence of Marcelinho Huertas and Gio Shermadini in this match, the coach of the Tenerife team was clear: "We have decided to rest because there was a risk of injury and if one of these two players is injured now we jeopardize our Champions League competition League, which we faced in September ".
Photos from as.com