Dragic: "I needed to prove to everyone that I'm fine and comfortable"
Zoran Dragic, after several serious injuries, has continued with Ivanovic at Baskonia. Now in the ACB semis.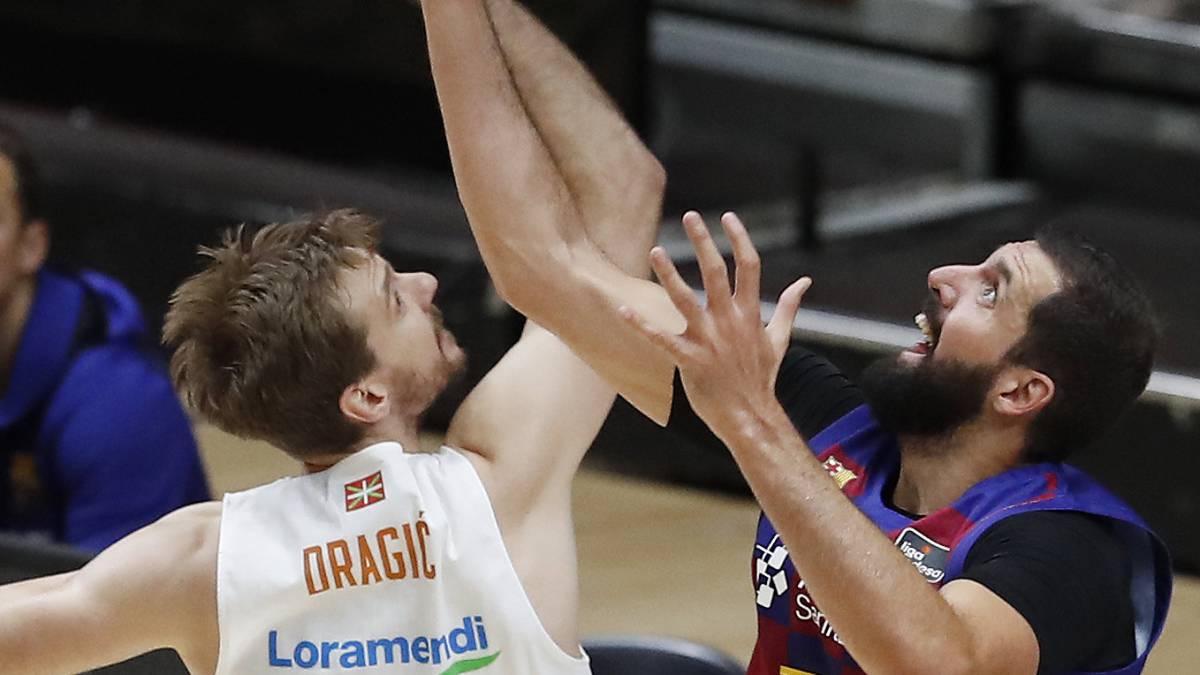 The KirolBet player Baskonia Zoran Dragic said Wednesday that if they want to win the league they have to beat the best teams and made it clear that they do not care what rival they will have in the semifinals, although if they have to choose one they would opt for San Pablo Burgos.
The Slovenian explained at a press conference that the team is "physically and mentally well" and looking back after two "hard" games, he regretted that they lost the opportunity to beat Barcelona. At the same time, he acknowledged that this Tuesday against Unicaja they had a "very tough match, with a little luck" and he was "happy to win" a duel that put them in the semifinals.
For the duel before the final, Zoran Dragic confessed that if he has to choose a team he would choose San Pablo Burgos, but he clarified that they do not care who to face. Before that meeting, the Vitorians will conclude the group stage against Joventut in an inconsequential clash for the classification, but that the Baskonista forward considered "important to maintain the path of victory and for the youngsters to have minutes and the opportunity to show what good they are. "
The Slovenian, who arrived at Baskonia with the campaign started, spoke about his personal situation and his experience of overcoming two serious knee injuries. "He needed to start from the beginning again and prove to everyone that he was fine," said the player who was "happy" to be at Baskonia, where he arrived after passing through Pallacanestro Trieste and Ratiopharm Ulm after playing in the Euroleague and in NBA.
"I feel comfortable. With what Dusko [Ivanovic] gives me, I try to help the team as much as I can and if I only have to defend I will," said the Balkan, who has always been a player who has watched for "the effort the team and the group victory. " In this sense, he said that "everyone does their job", that they are "a big family" and that they will try to "win the CBA" .
Zoran Dragic was one of the few players who left for his country during confinement and returned later. "Slovenia was not very affected and now they will probably close the border because Croatia has 20 or 30 new cases," said the Catalan player, who noted that if there is a second wave, it will return to Slovenia again, although he hopes it will not be "as bad as the first ".
Photos from as.com