Dovizioso will be able to train again "in a few days"
This was confirmed by his representative, Simone Battistella, after a broken clavicle that required surgery "to be ready for the first race."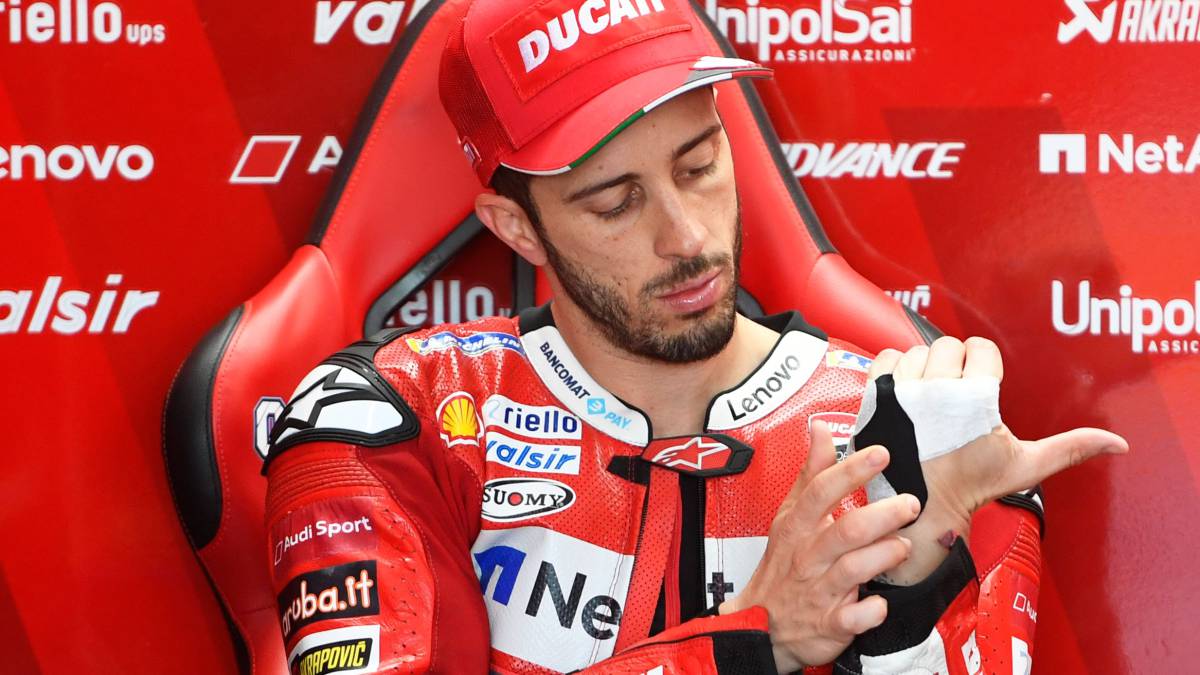 Andrea Dovizioso was faced with bad luck in the first round of the Emilia Romagna regional motocross championship, where she was returning to the competition to prepare for her return to a World Championship that will start in just three weeks. The Italian, a fan of this discipline, went to the ground on a downhill ramp and after leaving the air, he suffered a strong impact especially on the left shoulder, which ended with a clavicle injury that forced him to undergo surgery during the Sunday day. After a first examination carried out on the same circuit by Fabrizio Borra, former coach of Fernando Alonso, a check-up at the Forlí hospital confirmed the damage and a titanium plate was placed at the Modena hospital with the intention of speeding up his recovery.
If everything goes according to plan, Andrea should arrive without any problem at the first Grand Prix of the year in Jerez, on July 19. With three weeks to spare, Lorenzo got to run two days after a broken clavicle, the goal is to start the season as planned, as confirmed by his representative, Simone Battistella, at the 'Sky Sport MotoGP' microphones: "The Fracture may not be operated, but by fixing it you can return to training in a few days and be completely ready for the first race. "
Despite the need for Ducati's approval to participate in this event and the relationship between the pilot and the team is not going through its best moment, the representative of Dovizioso does not believe that the injury influences a renovation that is stuck and that according to its protagonist, " it would be too simple "if it only depended on it:" We are focused on 2020. This is a small problem that must be solved as soon as possible. As for 2021, we will think when we decide to talk about it and start the negotiation ".
Photos from as.com