Dani Amatriaín counterattacks with the Gasss Racing Team
New Gasss Group team that will compete in CEV and CIV with Martínez in Moto4, Conesa in SBK Junior, Roig in SSP and 'Rodri' in SBK.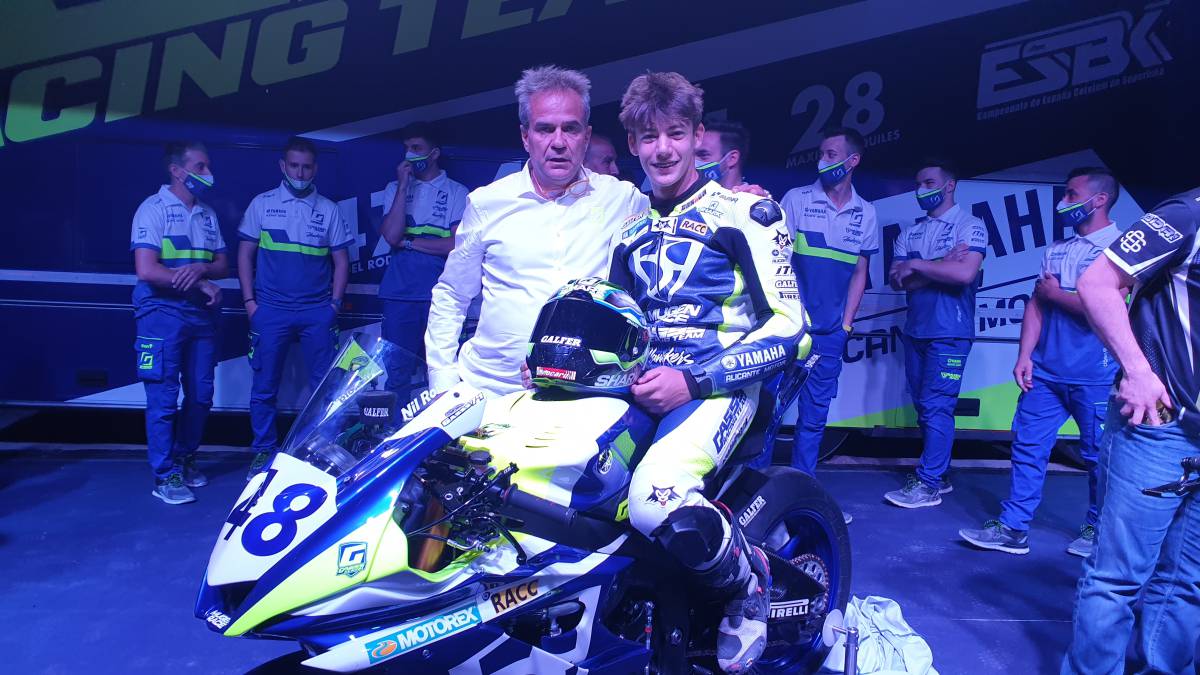 The birth of a beautiful sports project is always a cause for joy, but even more so in these times. In Villena, Alicante, they are fortunate to have the Gasss Group led by Juanan Conesa and who has recruited for his cause a Dani Amatriaín who is in top shape and with the illusion that pilots of the level of Lorenzo ran in their ranks , Pol, Elías, Barberá or Rolfo. The trident completes it in the work of team manager José Enrique Giménez, better known as Jota, and together they will give the opportunity to three young values from the quarry to make the dream of becoming professional pilots one day come true. There will be a fourth representative defending the blue color of this team from Alicante, although this one is already a veteran and has before him the opportunity to proclaim himself champion of Spain…
The veteran of this poker of aces is Ángel Rodríguez, the famous 'Rodri', with a World Cup past and some memorable performances to remember, such as at Phillip Island or Qatar. At just 35 years old, the ilicitano is ready to enjoy the bike again and give joy to his training. Aspar used to say of him that "there is no more talented driver since Valentino Rossi than 'Rodri". His head failed at the time, but some of that talent still remains.The youngest is Máximo Martínez, who at 12 years old already knows what it is to win European and Spanish championships in lower categories and who had a very special surprise during the presentation. And it is that both this Murcian and his family were very close friends of the longed-for Luis Salom and currently they continue in contact with his mother, María, who called him during the presentation to sponsor him from Mallorca and wish him and his entire team luck. What a surprise this little guy got with a rogue face and very clear ideas, among other things, because he tells his family that he will not have a girlfriend until he is world champion. So it seems that he is very clear about his goals.
Another year has Juanan Conesa, who will race in the 300cc category. This Alicante is called as the CEO of Gasss Group, because he is his son, with the advantages and disadvantages that this entails. His career started later than that of his travel companions, a couple of years ago, and those who follow him say that he does not stop evolving. For lack of desire it will not be
As for Nil Roig, at 15 he is seen more with traces of a pilot. He will be one of the youngest in the 600cc category, a category that supposes a bet since he could have continued even in the previous one, but at the moment the time is giving reason to both him and Amatriaín, his mentor. Following the signing of the Barcelona player by the Gasss Racing Team, Dani's direct collaboration also emerged, beyond the representation of his driver, with this team with which he counterattacks, because the idea of all is to "settle first in the local championships and try to make the jump to the SBK World Cup one day. " who assures it is Juanan Conesa, the CEO, not the pilot, and has an ambitious project in hand that "already includes a pilot school and will continue to grow with the construction of a motocross circuit, another of flat track, a hotel on the circuit de Villena and the rental of motorhomes for pilots ". Long live the Gasss Racing Team and Gasss Group.
Photos from as.com