Competition rejects the appeal for Koke: he will not play against Barça
Atlético claimed the cancellation of the captain's yellow card for "manifest error in the minutes", but the Committee has not understood this. The midfielder and Savic will not go to the Camp Nou.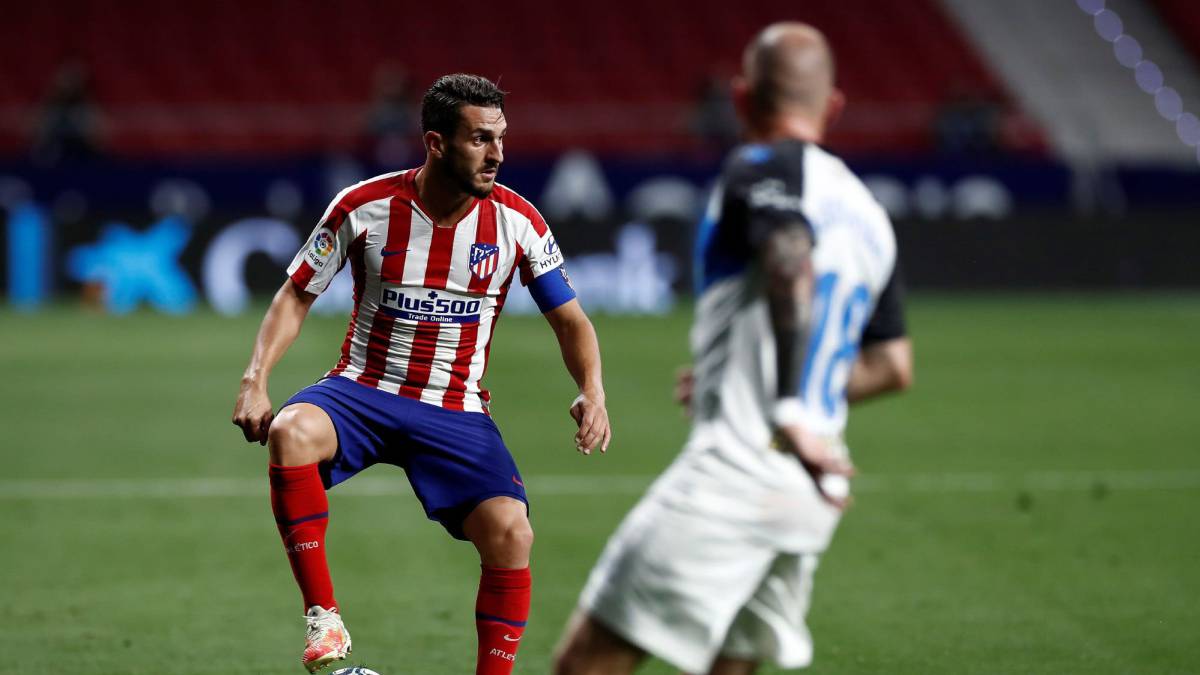 Koke will not play this Tuesday against Barcelona by sanction. The Atlético midfielder saw his fifth yellow card for the penalty committed by hand in the last minutes of the match against Alavés and, despite the fact that the club appealed, he will have to complete a suspension match. Competition has rejected the request of the rojiblancos.
Atlético states in its appeal that the play was not as described in the minutes ("Playing the ball with the arm inside the penalty area in a shot on goal") and that there is a "manifest error": "From the videographic evidence provided it turns out that there is no action described in the minutes, that is, that the cautioned player at no time plays the ball with the arm, but that there are a series of rebounds, in which the ball hits the shoulder, the face, successively and finally in the hand. " In action, Koke falls to the ground to cover a low shot by Joselu, but the captain is turned, looking towards his goal. That is where the club understood that it could appeal.
The Committee, however, understands that the evidence does not clarify "unequivocally the absence of the fact reflected in the record" and that the criterion that is imposed is that of the arbitrator. Thus, the sanction is maintained, unless the Appeal says otherwise.
In addition to Koke, Savic will miss the appointment, who also saw the yellow card. This card was not appealed, as it came after a clear foul to cut a counter. All in all, Simeone commented after the win against Alavés that neither of them "were going to play in Barcelona anyway". Cholo has to touch up the eleven.
Photos from as.com