The Valencia Football Director has announced that he is leaving office after Peter Lim fired Celades when he had announced to the team that he would continue against Athletic.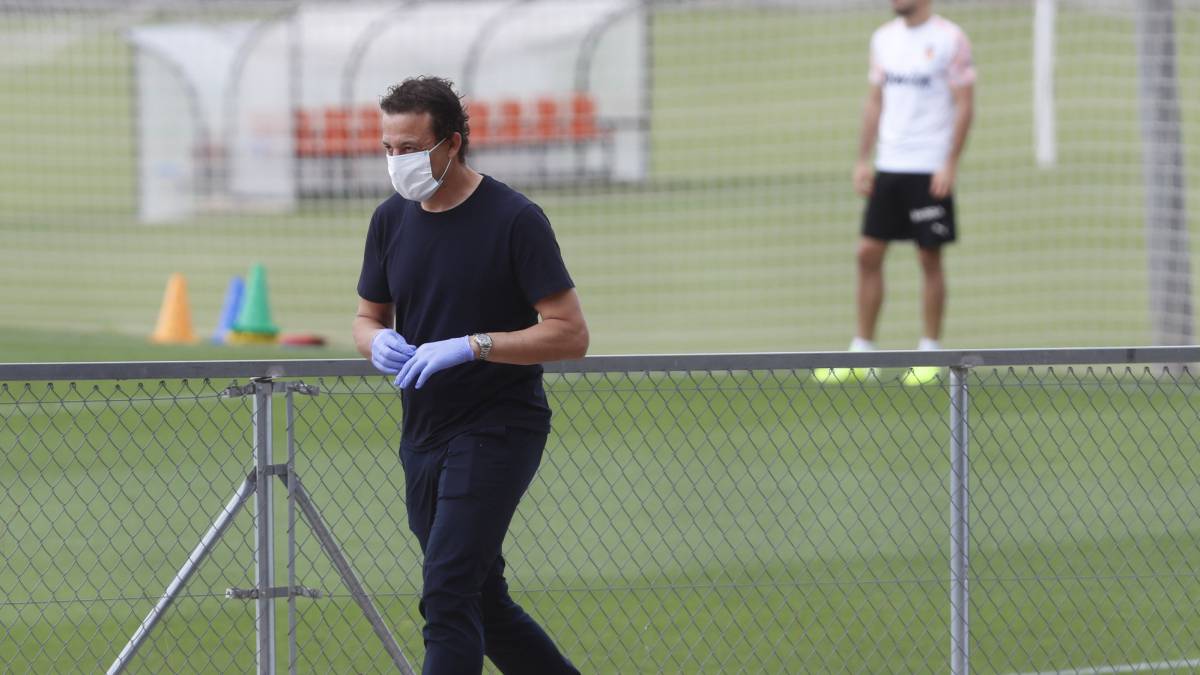 César Sánchez resigned as Valencia Football Director. Just two hours after the club announced the dismissal of Albert Celades and the incorporation of Voro González as coach until the end of the season, César was transmitting his irrevocable decision to leave his post. The reason? The ways of managing Anil Murthy's club
Cesar had been discredited in the eyes of the staff and public opinion with the decision to remove Celades. César had transmitted to the players in the morning that the Catalan coach would continue in office in the match against Athletic. But 12,000 kilometers away, another decision had been made and no one had communicated it to him.
César's resignation is the fourth that Valencia has been presented with since Lim took over the club. Also in a short space of time, although it was days and not hours like now, Cesare Prandelli and García Pitarch left him. "Valencia is a crusher of people," said Pitarch in an interview at AS, and the facts give the phrase more and more value. Years before, Rufete had resigned.
César's departure joins those of, take note, Marcelino, Pablo Longoria, Mateu Alemany and Celades. All of them this year. Valencia, now, remains with Voro González in command of the first team and with Anil Murthy practically as the sole manager in the club. Thus Valencia has not finished the season and has signed the death of two projects (not counting the brief journey at the head of Jorge López's technical secretariat) .
"Today, I have communicated my resignation as Director of Soccer of Valencia CF to the president of the entity, Don Anil Murthy and, therefore, I am ceasing to function as I have been doing so far. I appreciate the opportunity that the club gave me, as well as the support that I have received at all times from all the people who make up the great Valencian family, it has been a privilege for me to have been able to work with and for them during these months, with the sole objective of helping this entity that has given me so much, "César wrote on his Twitter account.
César joined the Valencia discipline in January. Anil Murthy appointed him as Soccer Director to replace Jorge López. The curious thing about César's journey in Valencia is that it was not even presented. In these six months he has only carried out one operation: the transfer of Florenzi.
Photos from as.com