Casemiro, the broom and the rifle
The Brazilian, who leads several defensive statistics in the League, is also Madrid's third highest scorer in the competition. All one two in one.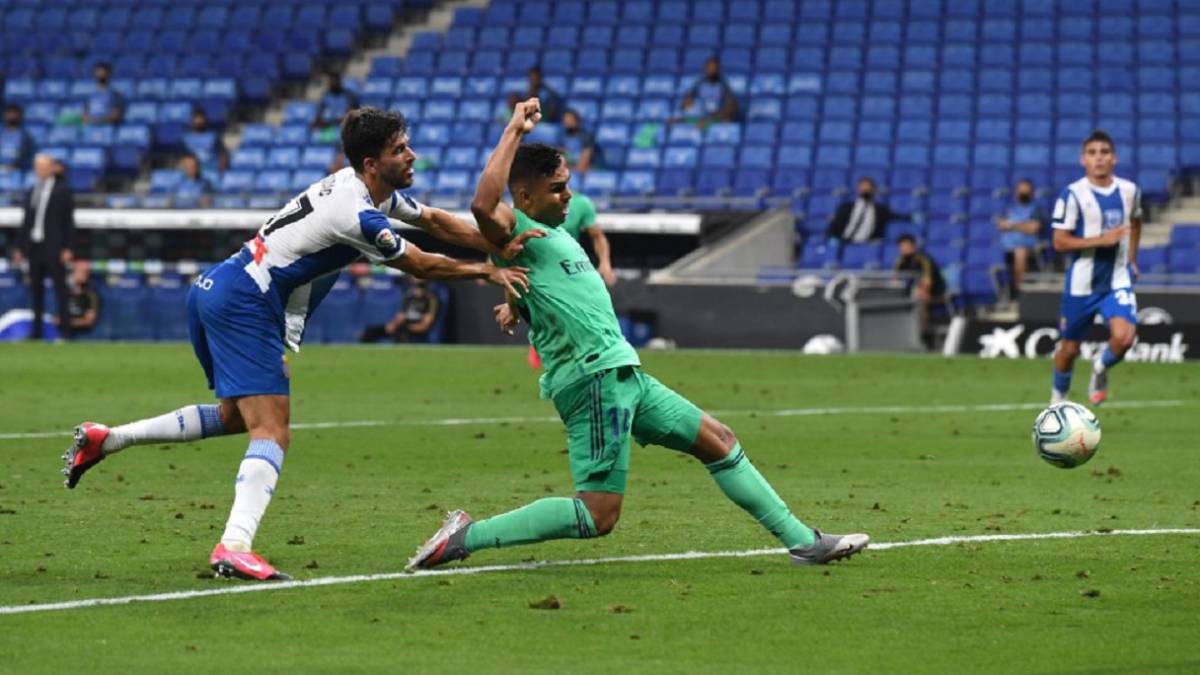 Definitely Casemiro (28 years old) has broken into the pivot type for future generations. He empties into defense, seeming to him that walking is an effort and running a joy, and he knows how to flirt with attack, on air missions or with missiles from the ground. Against Espanyol he mixed the one and the other to put Madrid two points above Barcelona, in a game and one of those fields in which, the classics would say, they win leagues.
Bregador and goleador, Casemiro registered in the RCDE Stadium 8 recoveries and 3 anticipations (next to Marcelo, the one that more), and made the first and only one as much. To that goal, like all those he has been achieving in his career, his determination led him: he was the Madrid player who made the most occasions (2, along with Benzema, Kroos and Varane) and the one who left the most shots on goal (3) , failed (2) and unemployed (2, those Benzema) .
Decisive goals in Liga
First he tried a petroleum jelly from his home that Diego López, with difficulties, prevented it from becoming the goal of the tournament. Then he tried a shot that almost ended as Ramos's head, for which it was impossible to control the power of the shot. In the 44th minute, he was in the air again, but did not manage to connect well with the ball in the area. And at 45 ', at last, when the rival hurt the most and relieved his team, he sensed that Benzema's sense of genius was activating and he passed the penalty spot to make it 0-1. "90% is from Karim", he would later recognize, gentleman and companion, for that French heel.
The tight Espanyol-Madrid summed up the profitability of Casemiro, one two in one. In the league he is the player with the most recoveries (250) and successful tackles (57), in addition to the second in interceptions (59) or the ninth in good passes (1,525). But his purely offensive contribution is also most commendable: four goals, with Kroos the third top scorer in the squad in the competition. He made it 3-0 in 3-2 against Levante, a double in 2-1 against Sevilla and solitary 0-1 in Cornellà. This is Casemiro: broom and rifle.
Photos from as.com