Brandon Jones triumphs in Pocono's first race
The truck race could not take place on Saturday due to rain, forcing the competition to be moved to Sunday.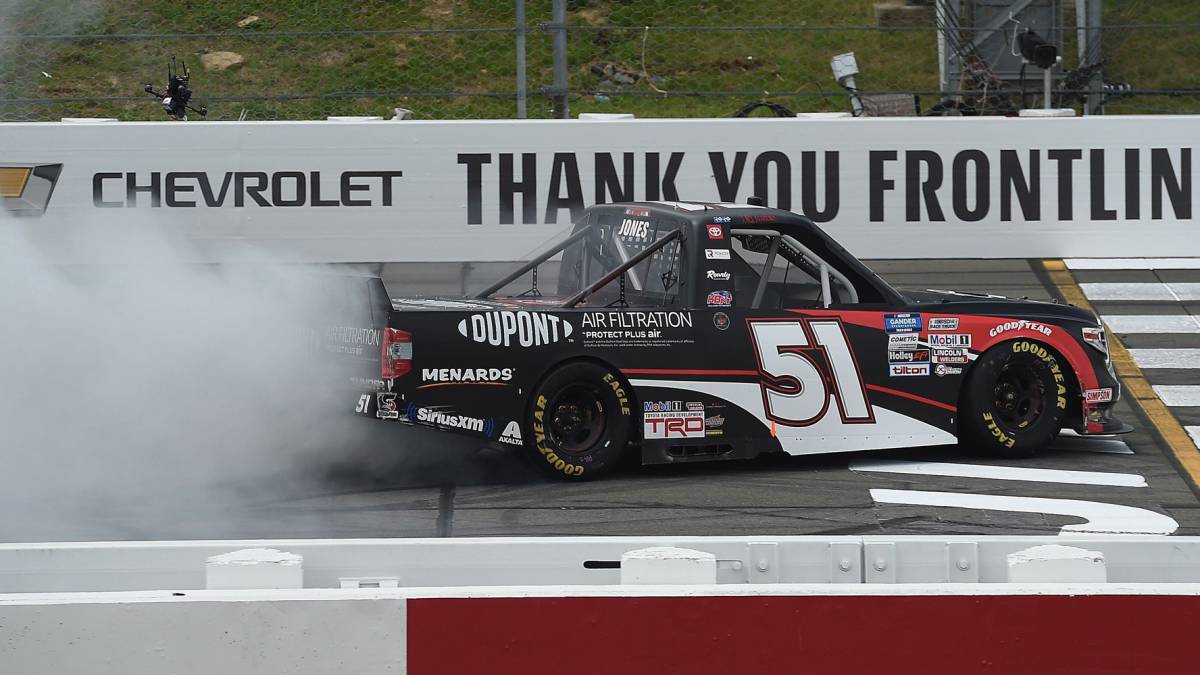 Driver Brandon Jones won the NASCAR Truck Series race, which was held at the Pocono Raceway, on a start in the last two laps, in the first of three races held on Sunday,
.
This is the first time that three NASCAR National Series races will be held on the same day on the same track and the fifth with this number, on the same day, albeit on different tracks. The truck race could not take place on Saturday due to rain, forcing the competition to pass to Sunday. Later the second level Xfinity Series and Cup competitions were run. Jones's happiness was short-lived, after the first lap of the Xfinity Series race hit his car.
The truck race was never very competitive as nine yellow flags and two red flags were presented. Christian Eckes' truck was punctured with a right rear tire that took him out of the lead with 12 laps remaining, ending his career.
They waved the green flag again with 8 laps remaining, only to have the race decrease again 3 later with the ninth caution of the 60-lap race. That left two laps for the traditional checkered flag finish.
Jones quickly walked away from Sheldon Creed to win his first Truck race in 46 career starts and his first start since last season. He had 13 results in the top 5 in the Truck Series, but never first place. Jones drives the Toyota N 51 for Kyle Busch Motorsports, the dominant team in the series. Austin Hill was second and Creed, who won the first two stages, third.
The race had a couple of bulky accidents within 10 laps, giving the drivers a wake-up call from the start. Three-time series champion Matt Crafton and Codie Rohrbaugh hit the wall in the first corner on the first lap of the competition.
Austin Wayne Self and Raphael Lessard also hit the wall and that raised the red flag for an extensive track cleanup. The caution flag was saved again when Ty Majeski crashed hard entering the first turn to take out the third caution flag with just 12 laps.
Photos from as.com