"Hamilton at Ferrari? Just as frustrated as Alonso or Vettel?"
The former British driver returns to talk about the possibility of seeing Lewis in the 'Scuderia', although he doubts if they would be able to give him a winning car.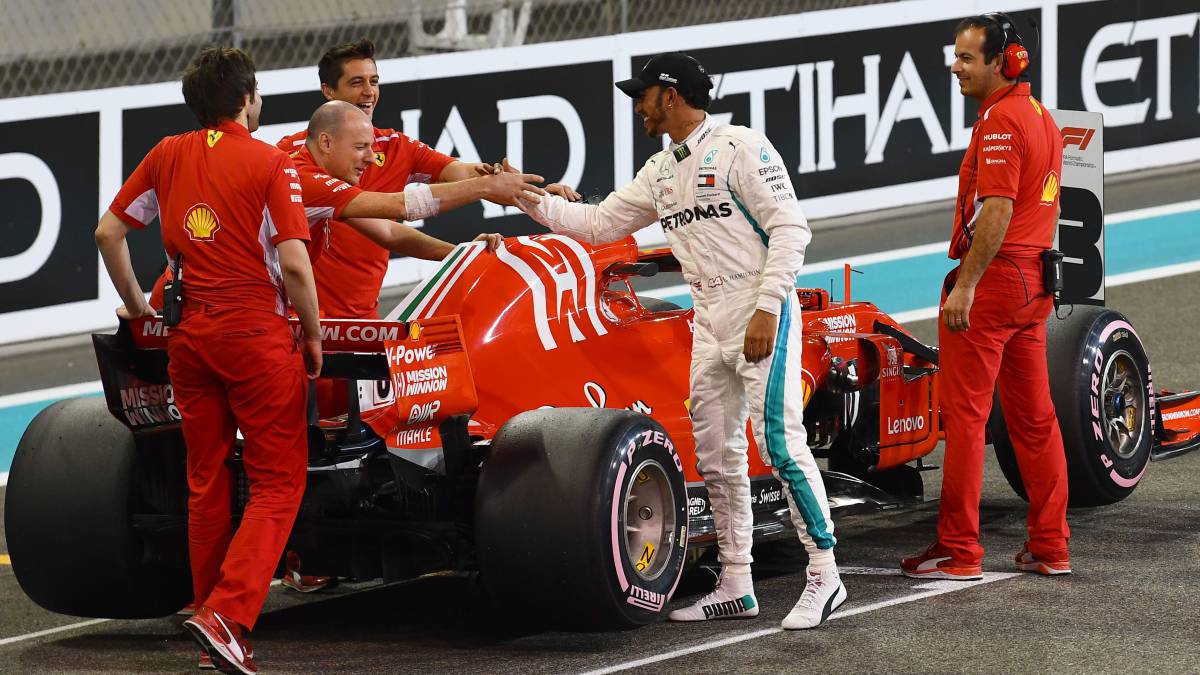 Both Ferrari's seats are locked for at least the next two seasons with Leclerc tied until 2024 and signed by Sainz for a two-year validity. Mercedes has shown yet again that it will do whatever it takes to keep Hamilton on his team, like painting his cars black to help him fight racism. And despite everything, there are those who continue to talk about the possibility of seeing the British running in the Scuderia in the near future, as Martin Brundle does.
"It would be nice to see him, but Schumacher was a Ferrari hero, he went to Mercedes and broke that bond with Ferrari and it didn't work. Lewis would have to walk away from a company that he has been involved in his entire professional career and would really have to think about. a lot about that just because of the romance of being a Ferrari driver, "says the former driver to the 'Daily Mail', where the convenience of that move is questioned in this way:" And where would Ferrari be? Would they give him a winning car or would end up frustrated like Alonso or Vettel? ".
The British commentator has doubts about what it would mean to see Hamilton dressed in red, and also leaves that possibility subject to conditions that today are difficult to imagine coming to fruition. "If Toto left Mercedes and reversed a little bit with the problems of the pandemic and the cost cut in Formula 1, the whole scene would change and I think Lewis might have to look at Ferrari again. I would if it was him. "he adds about the situation of a Hamilton who ends his contract this year.
What Brundle is clear about the six-time champion is that "he is aware that he is in the last phase of his career", but also that he has some time left: "I see him making one more contract, he still has more to offer. When You see him that defined in his social media photos ... You need motivation to put yourself like this before a season. I haven't seen anything to suggest he's ready to quit, but a lot has happened in the past few months. " One of them will be Sainz who wears red, don't forget ...
Photos from as.com