Arvesen and Sastre's victory in the 2008 Tour: "It was a humiliation for the Schlecks"
Speaking to the Tidens Tour de France podcast, the Norwegian rider revealed the ins and outs of the Avila rider's victory on the 2008 Tour.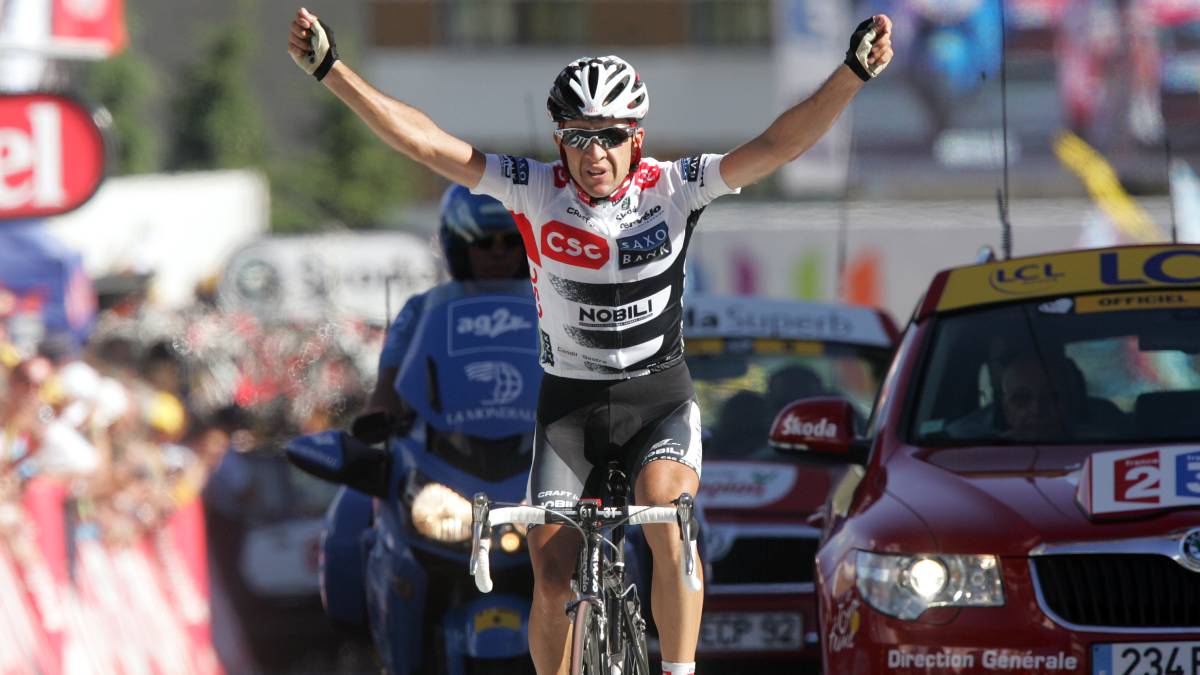 The former Norwegian cyclist Kurt-Asle Arvesen went through the podcast 'Tidens Tour de France' in which he reviewed his stage as a cyclist, with special emphasis on the victory of Carlos Satre in the 2008 edition, where Arvesen shared a team with the Avila player in the CSC.
Arvesen recounted the difficulties that Sastre had to succeed on that Tour due to the fact that he shared leadership with Andy and Frank Schleck. "Carlos Sastre was a lonely bird. We were nine runners on the team, and we were eight against one. We looked like success on the outside, but the atmosphere was very bad inside the team. After helping Tyler Hamilton and Ivan Basso, Sastre wanted to have his opportunity for the first time that year, but the annoying Schleck brothers appeared. It was a tough battle for our leaders "
Arvesen also relates the plan that Sastre carried out on the day of Alpe d'Huez, where he surprised everyone with an attack from the foot of the port to win the stage and put the final victory on track in that edition of the Tour. "Personally, I did not know Carlos Sastre's plan. Neither Bjarne Riis nor the Schleck brothers knew it. It was a real humiliation for the Schlecks."
Photos from as.com