Arrasate: "Hopefully it is the definitive day for the permanence"
"If we think that they (Leganés) risk everything and we do not so much, we are already taking the first step to make mistakes," he warned.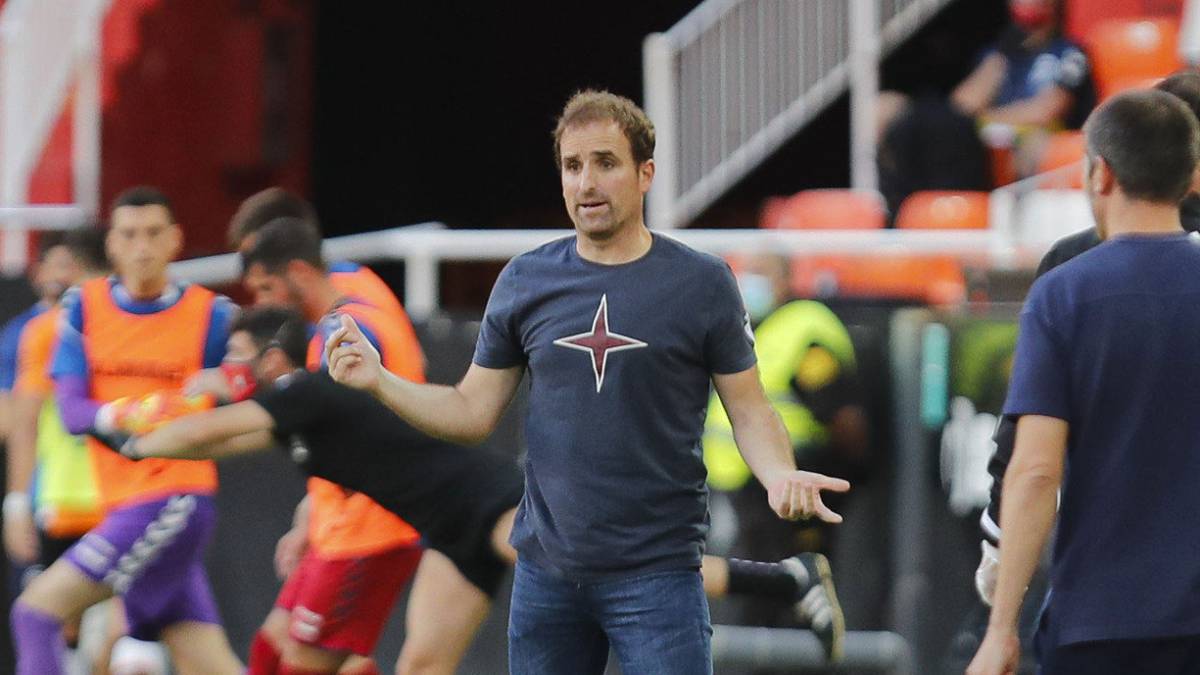 The Osasuna coach, Jagoba Arrasate, has stated that "hopefully" the 32nd day of LaLiga Santander, "will be the definitive one" with a view to achieving the long-awaited stay in the First Division for one more campaign. "If we think that they are risking everything and we are not so much, we are already taking the first step to be wrong," said Arrasate when asked about the need for both teams during the press conference prior to the match against Leganés this Saturday.
The one from Berriatua has assured that his team must "play with everything and feel that need to show their best version", to "win, reach 41 points and thus achieve permanence". Of the victory against Alavés achieved on Wednesday, the coach highlighted that his team took "a giant step" despite the fact that Osasuna "needs more points" than they could get tomorrow to obtain a "virtual" save .
The new situation of playing up to three games in a week has meant that the squad has had to "adapt" and that until "late tomorrow" no one knows "who is going to play." "The team must not acknowledge the changes, the other way around. Everyone has to be plugged in and that the team remains recognizable from one day to the next," Arrasate explained about the rotations he must carry out so as not to overload his staff.
Arrasate spoke of Leganés as a rival that arrives in Pamplona "alive" after playing "two very good away games against Barcelona and Mallorca." They are a balanced, orderly team that does not break despite the fact that it costs them win, "said the coach about a club cucumber" which is also physically powerful. "The Basque thinks that losing En-Nesyri and Braithwaite in winter made Leganés notice, but they will still have to do it" a great match to win. "
"We only think about tomorrow's game and winning, that is our only objective and this would give us permanence," added the coach, adding that from then on "we will set other objectives, such as finishing as high as possible or give more players minutes. " Arrasate expects Osasuna to jump onto the pitch feeling the need to win to be "involved in the match, to be focused and more attentive to small details since, if we lose that, we are vulnerable to any rival."
"I think it comes from playing a very good game in Vitoria," said Arrasate about Enric Gallego, a footballer who is giving positive aspects to his team beyond "not being completely fine" face to door. Of the absences for Oier and David García's sanction, the Rojillo coach has accepted that they are both "sensitive" and praised that their great season goes "beyond football" .
Photos from as.com