Arda ends his contract with Barça in a few hours: this has been his decline
The Turk ends his contract with Barcelona on June 30. He signed five years when he signed from Atlético and has fulfilled them as he already warned in AS.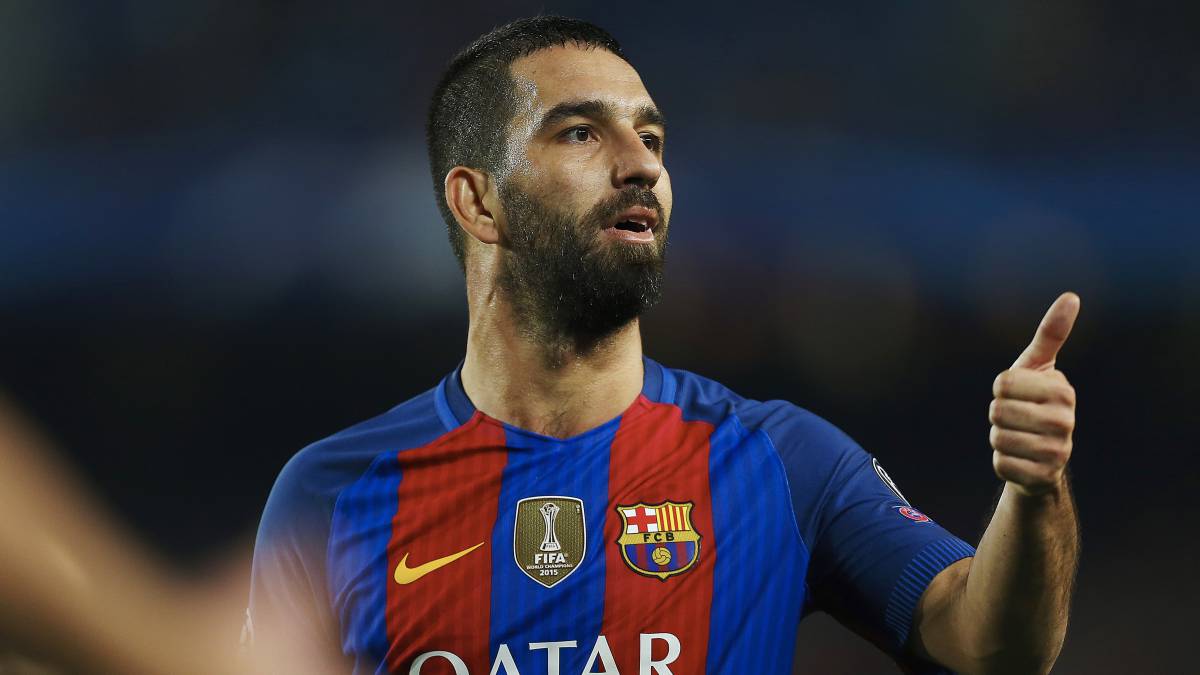 Arda Turan left Atlético Madrid as a key man for Diego Pablo Simeone. The Turk became a fixture in the band for its quality coupled with enormous delivery capacity. Key in the Copa del Rey conquered at the Bernabéu, where his mane was left, and in LaLiga 13/14 conquered at Camp Nou, his loss in the Champions League final against Real Madrid in Lisbon was decisive.
Figure of Atlético, the one from Istanbul accepted the offer of Barcelona that left the rojiblancos with 35 million euros in cash but without a fetish player for Simeone, who has spent years trying to find someone who does what that 10 little 10 did. Today, that commitment ends.
Its beginnings in Barcelona have already been twisted. The Catalan club was sanctioned and could not register Arda, who although he arrived in July, could not debut until January 2016, against Espanyol in the Copa del Rey. Luis Enrique, his coach the first two seasons in Barcelona, was not convinced by the presence of the midfielder who alternated ownership and substitutions in his first season with more minutes in games with less substance. At the end of the second, between injuries and performance he hardly counted.
In his third summer there he was looking for an exit but it did not materialize. With Ernesto Valverde already on the bench, Arda stayed half a season in which he did not step on the green in an official match under Txingurri. That same winter, he would go on loan to Basaksehir after 55 games in which he scored 15 goals and gave eleven assists. Arda, who ends his contract this Tuesday, never again wore the Barça shirt but always respected his commitment to the Barcelona city club. "I wanted my contract with Barça to continue," he explained in AS. So, until today.
The transfers in Turkey were not fruitful for either Barcelona or the player. A few months after returning to his country, he pushed a lineman during a match against Sivasspor and was penalized 16 days away. A balance of two goals in 39 games spread over two seasons and some games on 17/18. A bad balance, in short.
It did not fare better outside the green: investigations for links to coup plotters, fights, possession of weapons and even for the demolition of a house due to works on a nearby property owned by him. Of all these troubles, the one that came out the most was a fight with the singer Berkay Sahin, who broke his nose with a head butt. Later, the footballer appeared armed with a pistol at the hospital where Sahin was and repeatedly shot at the ground to threaten him. This has cost him a sentence of 2 years and eight months in prison, for the time being, suspended if he does not reoffend. Almost half of what he signed in Barcelona.
Since January 4 of this year, Arda became for all intents and purposes a player of Barcelona, a club that he will leave today with more pain than glory.

Photos from as.com