"Public and Press? From Brno onwards we will value"
Franco Uncini, head of FIM safety at MotoGP believes that there may soon be fans in the stands and explains the option if there is a contagion.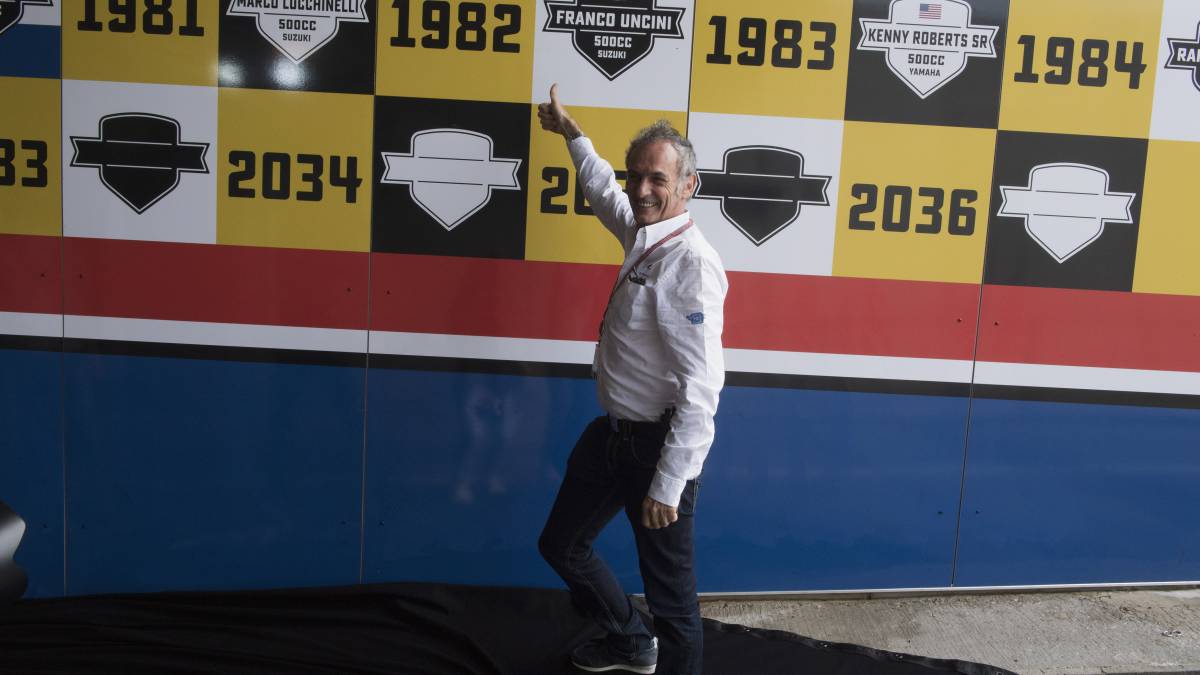 The COVID19 pandemic has burdened all walks of life. including of course sports. Championships like MotoGP take months of telematic meetings, phone calls and decision-making without knowing if the agreement was going to be carried out. When we are, let's hope, less than a month before the start of the World Cup in Jerez (July 19) it is interesting to hear one of those who has been immersed in all the agreements and alternatives such as Franco Uncini, 500cc champion in 1982 and since several years ago, responsible for FIM security in MotoGP.
The Italian explained in 'GPOne.com' how the transfers of the participants will be managed: "Everything will be done in a super protected way to ensure that all members of the paddock do not have contact with the outside world, and therefore, for For example, with the rest of the hotel clients. The only movements we will make will be from the hotel to the circuit and vice versa. We have planned transfers of this type throughout the weekend. The only transfer that is left to the team's discretion for now is the one goes from the airport to the circuit. "
Safety for the World Cup riders, mechanics and workers, but ... what if there is a positive? "I cannot give a sure answer on the subject, but the most widespread opinion we have is that we will not stop everything. We will quarantine the infected person and those who have had contact with him." And when will there be an audience in the stands? For the first two races we have decided to exclude the public and the Press, but each week we will review and analyze how things are. This is the situation for the two races at Jerez, but from Brno onwards we will evaluate things. "
Uncini does not rule out being able to organize autumn races outside Europe, nor does it avoid responding to one of the sporting issues that are currently taking the most interest: the renewal or not of Dovizioso and who would occupy the seat in Borgo Panigale if the transalpine left: I don't think Dovizioso is willing to leave Ducati and I think they will reach an agreement, but if Lorenzo's option didn't happen it could be interesting for Ducati. "
Photos from as.com